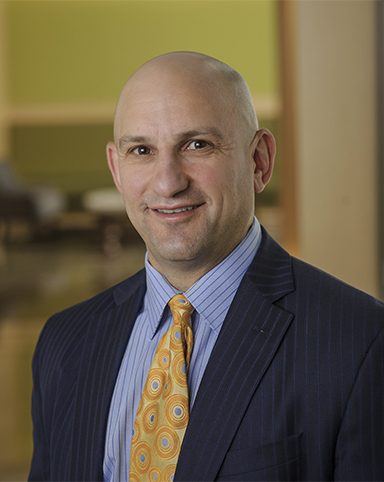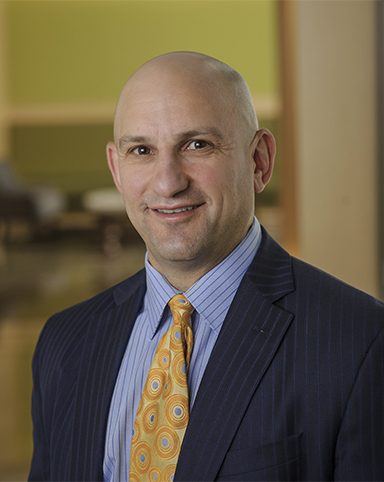 Lowell A. Citron
Partner
Chair, Debt Financing
See more section
Lowell's ability to find creative solutions to complex legal issues has led to successful transactions for a wide range of commercial clients. His pragmatic approach to negotiating deals, coupled with an extensive background in finance and economics, gives him a keen understanding of the business issues involved in each transaction.

Lowell's clients include hedge and private equity funds, large operating companies, large trade creditors, investment banks, money center financial institutions, REITs, and commercial finance companies. He advises on transactions ranging from acquisition financing to recapitalization and convertible debt financing, as well as Term B loans, workouts, DIP financings, leveraged loans, and mezzanine loans. He also handles asset-based financing transactions, and structures and closes cash flow transactions.

In addition to his legal work for the firm, Lowell applies his interpersonal and teaching skills as co-chair of the New York Office summer program and demonstrates his commitment to charitable causes as a member of the Pro Bono Committee.

Principal areas of focus include:
Real estate finance transactions
Mortgage warehousing transactions
Bank workout transactions
Debtor-in-possession financings
Trade finance transactions
Factoring arrangements
Mortgage repurchase transactions
Represented The Credit Junction Holdings, Inc., an asset-based lender for small and mid-sized businesses, in its entrance into a $150 million credit facility and security agreement with MidCap Financial Trust.
Represented Tower International Inc. (NYSE: TOWR) and its subsidiaries in a $561.5 million refinancing consisting of a $361.5 million term loan facility agented by Citibank N.A. and a $200 million revolving credit facility agented by JPMorgan Chase Bank N.A.
Represented FTP Power LLC (sPower), the largest independent owner, operator, and developer of utility scale solar assets in the United States, in its $2.1 billion sale to affiliates of The AES Corporation and Alberta Investment Management Corporation by Fir Tree Partners and sPower's minority owners.
Served as lead counsel for the ad hoc committee of bondholders under Global A&T Electronics' (GATE) 10 percent senior secured notes due 2019.
Represented Cambium Learning Group and its subsidiaries in a $175 million Rule 144A bond offering and in the company's concurrent entry into a $40 million revolving loan facility with Harris N.A.
Represented Indorama Ventures Public Company Limited (IVL), a company listed on the Stock Exchange of Thailand, in its $420 million acquisition of the polyester manufacturing facilities of Invista. Also represented Auriga Polymers Inc., a subsidiary of IVL, in the negotiation of a $110 million acquisition loan facility from a commercial bank and a $90 million revolving loan facility from Regions Bank, the proceeds of which were used to acquire and operate the manufacturing facilities.

Represented Tower Automotive Inc. in connection with the restructuring of approximately $500 million of debt facilities, including a Rule 144A high-yield offering, U.S. and international asset-based and cash flow financing facilities, and a letter of credit facility.

Represented NextWave Wireless in its acquisition by AT&T, including the purchase and redemption of NextWave's $1.1 billion in secured notes.
SEE MORE
FIRM NEWS
PUBLICATIONS
IN THE MEDIA
Presenter, Consignment Overview, ABC-Amega Webinar, November 12, 2019
Presenter, Knowing Your Customer's Legal Name And Organizational Structure: What's The Big Deal?, Business Credit Intelligence Webinar, June 26, 2019
Presenter, Knowing Your Customer's Legal Name And Organizational Structure: What's The Big Deal?, NACM Tampa Inc., November 8, 2018
Presenter, Risk Mitigation Tools When Unsecured Open Account Terms Are Too Risky, NCCA 2016 Fall Quarterly Meeting, Niagara Falls, Ontario, September 23, 2016
Current Hot Chapter 11 Issues Facing Trade Creditors, Business Credit Intelligence Credit Summit 2016, Old Saybrook, CT, September 20, 2016
Presenter, Mind Your Ts and Cs, National Association of Credit Management, Teleconference, April 4, 2016
Presenter, Risk Mitigation Tools: Purchase Money Security Interests, Guarantees, and Letters of Credit, Advanced Energy Industries Inc., Denver, CO, March 10, 2016
Presenter, Mind Your Ts and Cs, National Interior Decor & Hospitality Credit Group, Orlando, FL, February 22, 2016
SEE MORE
Education
Fordham University School of Law (J.D. 1994), cum laude; Order of the Coif

State University of New York at Binghamton (B.A. 1991), Economics, with honors
Affiliations
Birchwood Civic Association of Jericho, New York, Board of Directors
Valley National Bank Advisory Council