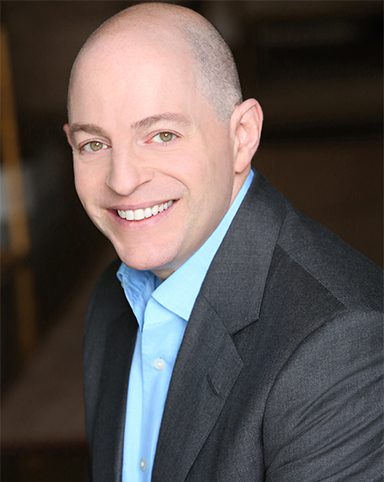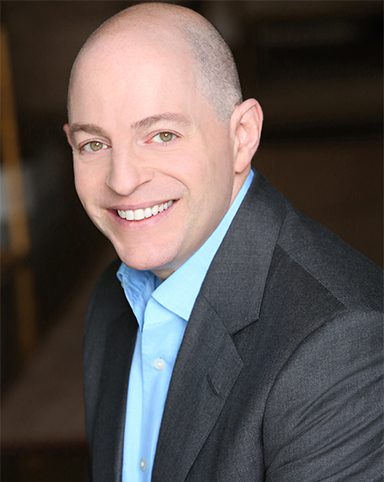 Ed Zimmerman
Partner
Chair, The Tech Group
See more section
Ed's 80+ columns published on the Accelerators & the Experts pages of The Wall Street Journal. Ed serves on The Wall Street Journal's Panel of Experts. Ed's 35+ columns in Forbes.
Ed co-founded and Chairs Lowenstein Sandler's Tech Group and VentureCrush.
Ed represents growth companies and startups as well as the venture capital, growth, and PE funds that fund them. He joined Lowenstein Sandler as a summer associate in 1991 and co-founded the firm's Tech Group (1998), which has become one of the nation's leading practices: Dow Jones ranked Lowenstein among the five most active U.S. law firms for venture capital and private equity (2013).
Chambers USA ranked Ed among the 22 best lawyers in Startups & Emerging Companies–USA–Nationwide; of those, Ed is the only lawyer based in New York (2018). Best Lawyers in America (2017) named Ed the New York City Venture Capital Lawyer of the Year. Chambers USA also ranked Ed among the best lawyers in Corporate/M&A–New York and in Investment Funds: Venture Capital–USA–Nationwide: "'One of the best venture capital lawyers in the country–period' is how clients describe Edward Zimmerman; with a practice covering the East and the West Coasts, Zimmerman enjoys a superb reputation across America and has also worked on deals abroad." 
Ed serves as an Adjunct Professor of Venture Capital at Columbia University's Graduate School of Business (2005-present). From 1994 through 2004, Ed served as an adjunct professor at Rutgers Law School. He has also guest-lectured at Harvard Business School, Sciences Po (Paris), MIT, Wharton, Johns Hopkins, NYU, and the London School of Business, and has published case studies through Columbia's Graduate School of Business.
Ed currently serves as a Wall Street Journal Expert Panelist, publishing 80 columns on tech startups and growth companies (and sometimes wine) on The Wall Street Journal's Accelerators page and Experts page. Ed has also authored over 35 additional articles in Forbes, the National Law Journal, New York Law Journal, and Wine & Spirits. Ed served as an editor for an M&A chapter in an American Bar Association book and chaired a committee in the National Venture Capital Association's Model Legal Documents Project.
Ed co-founded and runs VentureCrush, which includes the accelerator VentureCrushFG (f.k.a. FirstGrowthVC, which Pando Daily called "New York's best Accelerator") and a series of gatherings for founders, senior executives, angels, venture capitalists, musicians, and winemakers (VentureCrushAV, VentureCrushNY, VentureCrushSF, and VentureCrushParis).
Ed was appointed to the Conseil Stratégique de l'Attractivité of France, where he served as part of a 30-member group of international business leaders advising the government and President of France (2014). He has similarly been invited to the White House and the Élysée Palace to meet with senior officials to discuss how America and, separately, France, can enhance their communities of startups and tech investors. He has also been called upon to provide similar input to Luxembourg's Prime Minister Xavier Bettel and Minister of Finance. Ed has made numerous appearances on television and radio (in the United States and Europe) to comment on the tech and venture markets. Ed is also politically active and was listed among the "50 most powerful people in New York politics working in law," (2019) in which New York City & State Magazine noted that "The co-founder of Lowenstein Sandler's tech group – who is also an expert on wine – Zimmerman has been called 'one of the best venture capital lawyers in the country.'"

Ed has spoken at venture fund annual meetings in Stockholm, Berlin, Tel Aviv, and Copenhagen, and he works extensively with European and Israeli startups and venture/growth funds. Ed has angel-invested in 100+ startups (with more than 25 exits) and in numerous venture funds.
Ed advocates on issues concerning race, gender, the LGBTQ community, reproductive rights and gun control. In February 2014, Ed co-organized (with the Obama White House's Liaison for LGBT matters) a summit of LGBTQ leaders in the tech community at the White House. He separately co-organized an event at the White House on the Future of Work & AI in 2016. In 2014 at VentureCrushNY, Ed announced a pledge against gender bias in tech, which he later published on The Wall Street Journal's Accelerators page, with subsequent coverage in Fortune magazine. In 2013, Ed published a column also on The Wall Street Journal's Accelerators page, calling out bias in VC, noting a majority "of VCs had degrees from a small cluster of 10 schools … and a staggering 87% were Caucasian." He published a companion Columbia University case study (2013).
Ed was profiled for his advocacy for gender equality in several books, notably Pulitzer Prize winner Joann S. Lublin's Earning It: Hard-Won Lessons from Trailblazing Women at the Top of the Business World (Harper Business 2016) and Julia Pimsleur's Million Dollar Women: The Essential Guide for Female Entrepreneurs Who Want to Go Big (Simon & Schuster). Ed's (non-musical) contribution to the musical (political) collaboration "Put a Woman In Charge" between multi-Grammy winning musicians Keb' Mo' and Rosanne Cash was reported in Billboard Magazine (2018). He and his wife Betsy have written about music (Sister Rosetta Tharpe) in Forbes (2016) and published a case study about the Blues (Columbia Business School, 2018).
Ed has written about wine and wine tech and was the host of Radio Uncorked, a wine radio show produced by Infinity Broadcasting and aired on KYOU Radio in San Francisco, Napa, Sonoma and the surrounding area. Ed was inducted as a chevalier in the Confrérie des Chevaliers du Tastevin at the Château du Clos de Vougeot in France and, in May 2018, the Echansonnerie Des Papes inducted Ed as an ambassador to the appellation of Chateauneuf-du-Pape at the Palais des Papes in Avignon. Ed has worked harvest (briefly) in France (2009) and California (2004 & 2008), where he was involved in vinifying a wine that was granted a perfect 100-point score by Robert Parker (2004 vintage). Ed's vinous adventures are the subject of the opening pages of In Search of Bacchus (by James Beard Award Foundation finalist George Taber). He has also been profiled in Wine & Spirits (March 2017) for his obsession with Burgundy. Ed enjoys understanding history through wine via dinners that have been chronicled in Wine Spectator, Vinous, and Forbes.
Ed serves on the Board of Trustees of Harvey Mudd College. He was a board member of and, since 1994, has been pro bono counsel to New York Live Arts (formerly Bill T. Jones/Arnie Zane Dance Company), which named Ed its 2018 Live Ideas Honoree. Ed and his wife, Betsy, co-founded and ran for nearly a decade the HAPI Foundation, a children's charity.
Ed graduated from the University of Pennsylvania School of Law (1992) and Haverford College (1989) (Phi Beta Kappa).
FIRM NEWS
PUBLICATIONS
IN THE MEDIA
Co-leader, An Investor Roadmap for Making Tech Investments Gender-equitable, EQUALS - UN Global Compact - Dalberg Roundtable, New York, NY, March 22, 2019
Co-Host, Roadmap to Billions: 2019 Conference, Black Women Talk Tech, New York, NY, February 28, 2019
Speaker, Lowenstein Sandler Venture Crush AV, Venture Crush , New York, NY, January 10, 2019
Speaker, VentureCrushAV, The Tech Group, June 6, 2018
VentureCrushSF, Lowenstein Sandler Tech Group, San Francisco, CA, April 26, 2018
Speaker, VentureCrushFG, The Tech Group, March 7, 2018
VentureCrushAV, The Tech Group, New York, NY, February 1, 2018
SEE MORE
Education
University of Pennsylvania Law School (J.D. 1992), Comment Editor, Journal of International Business Law

Haverford College (B.A. 1989), Phi Beta Kappa, John P. Garrett Prize
Admissions
New York
New Jersey
District of Columbia