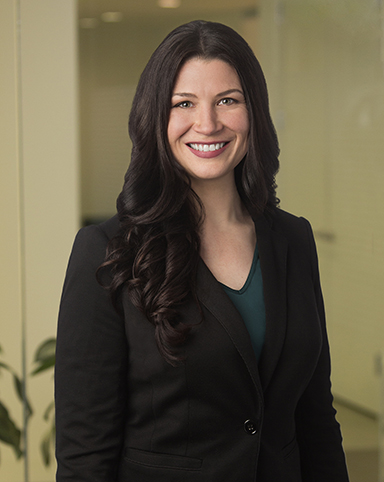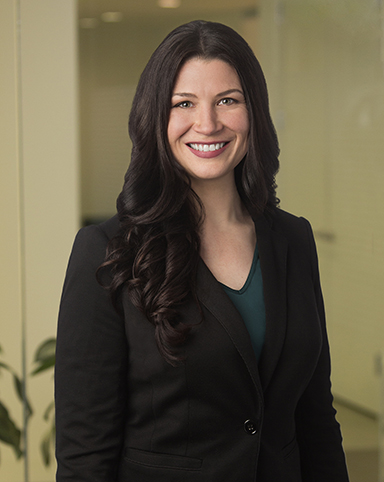 See more section
Abbey advises domestic and foreign companies on navigating dynamic trade policies, remaining compliant with U.S. and foreign regulatory requirements, and managing and reducing liabilities in cross-border M&A and investment transactions, agreements, and distribution contracts for foreign sales. She counsels clients on a broad array of trade compliance issues, including import and export controls, economic sanctions on foreign countries (including Iran, Cuba, North Korea, and Russia/Crimea), secondary sanctions on third-country entities, anti-bribery compliance, anti-boycott compliance, Committee on Foreign Investment in the U.S. (CFIUS) and Foreign Investment Risk Review Modernization Act (FIRRMA) reviews and filings, U.S. Customs and Border Protection (CBP) procedures and regulations, USCIS Form I-129 Part 6 Certifications, and sanctions issues pertaining to EB-5 immigration matters.
Abbey works with businesses and entrepreneurs seeking to expand their market position in the global economy. Her experience analyzing, identifying, and leveraging opportunities for doing business worldwide while avoiding the pitfalls associated with global trade has allowed her to guide clients through obstacles in regions around the world. She remains diligently focused on ensuring her clients are in alignment with U.S. trade regulations through the creation of comprehensive compliance programs, including tailored manuals, trainings, and other effective risk management materials. Abbey also performs internal investigations and audits, restricted party and other trade compliance diligence, and trade controls liability assessments. Training program topics include the International Traffic in Arms Regulations (ITAR), the Export Administration Regulations (EAR), the Foreign Corrupt Practices Act (FCPA) and U.K. Bribery Act, and U.S. embargoes and sanctions.
Notably, Abbey delivers honed skill in the aerospace and aviation industry as well as in trade in defense articles and services. She regularly assists clients in trade in technology; trade in health care products and medical devices; country of origin determinations; Bureau of Economic Analysis (BEA) inbound and outbound foreign investment filings; customs seizures; import and export classifications; CBP ruling requests; and obtaining licenses from and navigating the disclosure process under the Department of Commerce's Bureau of Industry and Security (BIS), the Department of State's Directorate of Defense Trade Controls (DDTC), and the Department of the Treasury's Office of Foreign Assets Controls (OFAC).
Super Lawyers: Rising Star: Super Lawyers: Rising Star (2017-2018)

Recognized for International Law in Washington, D.C.

D.C. Bar Pro Bono High Honors: D.C. Bar Pro Bono High Honors (2017)
D.C. Court of Appeals and D.C. Superior Court Capital Pro Bono High Honor Roll: D.C. Court of Appeals and D.C. Superior Court Capital Pro Bono High Honor Roll (2016)

Recognized for remarkable pro bono service to neighbors in need
FIRM NEWS
PUBLICATIONS
IN THE MEDIA
November 18-26, 2019

Lowenstein's representation of The Estée Lauder Companies Inc. in its acquisition of the shares that the company does not already beneficially own in Have & Be Co. Ltd., the Seoul-based, global skin care company behind Dr. Jart+ and men's grooming brand Do The Right Thing, is noted in Mergers & Acquisitions, Yahoo! Finance, Digital Commerce 360, PYMNTS.com, the Global Legal Chronicle, The Deal (article; deal listing), Law360, Business Wire, Bloomberg, and The Beauty Influencers. Led by partner Marita A. Makinen, the Lowenstein deal team includes Gina M. Seong, Darren Goodman, Doreen M. Edelman, Mary J. Hildebrand, Matt Savare, Michael Walutes, Jack Sidorov, Abbey E. Baker, Kate Basmagian, Manali Joglekar, Taryn E. Cannataro, Sophia Mokotoff, Carly S. Penner, Bryan Sterba, and Matthew Tippy. (subscription required to access article) View Lowenstein's news announcement about this transaction.

October 25-November 5, 2018

The Washington Post, The American Lawyer, Global Trade Review, Bloomberg Law – Big Law Business, Law360, The National Law Journal, the New Jersey Law Journal, International Trade Today, The Deal, TXF, and citybizlist highlight the launch of Lowenstein's Global Trade & Policy practice in the firm's Washington, D.C. office and the arrival of Doreen M. Edelman (practice chair), Abbey E. Baker, Andrew Bisbas, and Megan C. Bodie. The Global Trade & Policy practice will provide U.S.-based clients, foreign clients, and foreign-owned U.S. companies with compliance and policy development services. Areas of emphasis will include import tariffs and classifications, OFAC regulations and sanctions, CFIUS review protocols, and export controls. (subscription required to access certain content)
Education
American University Washington College of Law (J.D. 2011)

University of Massachusetts Boston (2008), summa cum laude
Affiliations
Member, Massachusetts Bar Association
Member, American Bar Association
Admissions
District of Columbia
Massachusetts