Lawyers & Patent
Agents
Lawyers & Patent Agents
We offer exceptional career opportunities for legal professionals who are entrepreneurial, who share our core values, and who are excited by the opportunity to grow with a major national law firm.
At Lowenstein Sandler, you will work in a dynamic environment with colleagues who share your commitment to personal and professional growth. We are passionate about delivering high-quality, often groundbreaking work; meeting and exceeding the highest standards of client service; and giving back to the communities in which we live.
If you are interested in exploring any of the current lateral openings at Lowenstein Sandler, please apply on-line for immediate consideration, or forward a cover letter, resume and unofficial transcript to LSAttorneyRecruiting@lowenstein.com.

 See our current opportunities for experienced lawyers and patent agents.
Great legal professionals are made, not born. Our comprehensive mentoring and development programs will help you develop the skills to thrive at every stage of your career. Programs include:
Robust career development coaching and ongoing dialogue with a partner-level mentor

Dedicated on-site professional development staff to guide and oversee career-building initiatives and provide individualized counseling

Unique skill-building programs to help lawyers identify and practice successful networking strategies

Generous opportunities to participate in, and policies regarding the reimbursement of, networking, conferences, and other professional activities

Peer-to-peer mentor program

Unique partnership consideration process which incorporates each lawyer's input regarding the timing for their partnership consideration

Lowenstein Sandler's Women's Initiative Network (WIN), LGBTQ Alliance, and other affinity groups frequently host meetings and events that provide important social, educational and networking opportunities.

Extensive CLE program and CLE compliance-tracking support

Provider of California, New Jersey, and New York CLE credits

Annual membership with the Practising Law Institute (PLI)

"APEX" (Achieving Professional Excellence) performance review process for all associates

Lowenstein University offerings:

Corporate and Litigation College Curricula

"Accounting for Lawyers" courses

First-year Associate Curriculum

Monthly Partner Career Stories events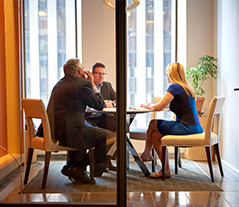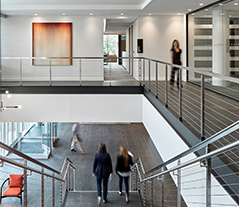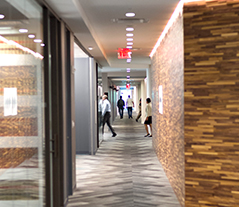 We seek lawyers who will thrive in a flexible environment that provides early opportunities and encourages you to chart the course of your own career. From early in your tenure, you may find yourself handling depositions, negotiating complex deals, or even sitting as second chair at trial. Interacting directly with members of the firm and our clients on high-level and complex matters, our associates assume greater levels of responsibility than do junior lawyers at comparable firms. For each new lawyer, we provide guidance, mentoring, ongoing education, and top-flight technology and administrative support.
At Lowenstein Sandler, we believe in hiring for the long term. We look for the right fit both professionally and personally, and seek outstanding professionals who share our approach to legal practice.
While we take the work we do very seriously, we strive to avoid the widespread hierarchical conventions that bog down the entrepreneurial spirit and stifle creativity in the field of law.
We seek lateral partners, associates, and patent agents who will complement our national practice and contribute to the quality of firm life. We offer a well-structured orientation and integration process supplemented by a broad spectrum of career development programs. In addition to in-house and external continuing legal education programs, we provide individualized counseling to help you forge a career path that is both productive and exciting.

 See our current opportunities for experienced lawyers and patent agents.
We provide patent services to clients ranging from startups–and the venture funds that back them–to market-leading brands and research universities. With diversified portfolios of client engagements, your work will be recognized on a global stage. You will work collaboratively with other highly accomplished patent practitioners–with advanced degrees in electrical engineering, computer science, physics, chemistry, biology, mathematics, and more–as well as lawyers across the firm. Your colleagues will teach you, learn from you, challenge you, and support you as you grow both professionally and personally.

 See our current opportunities for experienced lawyers and patent agents.
Manager of Lateral Recruiting