Law Students
Creative. Collaborative. Committed to doing great work for–and with–great people.
If this sounds like you, consider joining us this summer at our offices in New Jersey, New York City, or Palo Alto. Here's how some former associates have described their experience:
"The partners gave me substantive work while making sure I had the resources to do it well."
"I loved the firm culture. Everyone takes their work seriously, but themselves, less so."
"The commitment to pro bono is impressive. People are truly passionate about making the world a better place."
Our 11-week summer program introduces law students to the full spectrum of the practice of law in an environment that is supportive and challenging. Opportunities are available for candidates with superior academic, writing, and organizational skills.
Summer associates at Lowenstein Sandler use the skills they are honing in law school, including critical thinking, writing, and legal research. Our program offers educational seminars, mentoring, and, most significantly, participation in complex matters in the legal areas that interest you most. Working together with colleagues who will become lifelong friends, the Lowenstein Sandler Summer Program is the perfect balance between structure, flexibility, teamwork, and social events.
To learn about how Lowenstein Sandler supports our lawyers with career-long professional development, click here.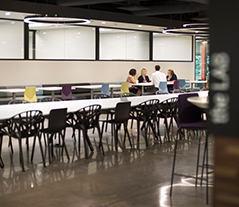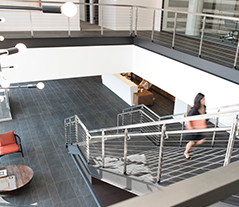 We are committed to strengthening the legal pipeline by expanding opportunities for qualified first-year law students of diverse backgrounds. Our LS Scholars Program is an extension of this commitment. In addition to their weekly salary, LS Scholars receive a $10,000 scholarship toward second-year tuition after successful completion of the 1L summer associate program.
If a Scholar returns for their 2L summer, they receive a paid summer associate position and an additional scholarship for their third year.
Manager of Entry Level Recruiting