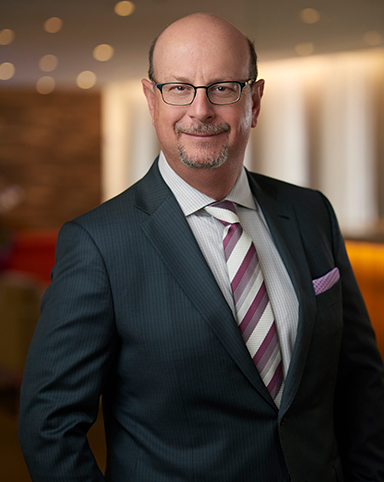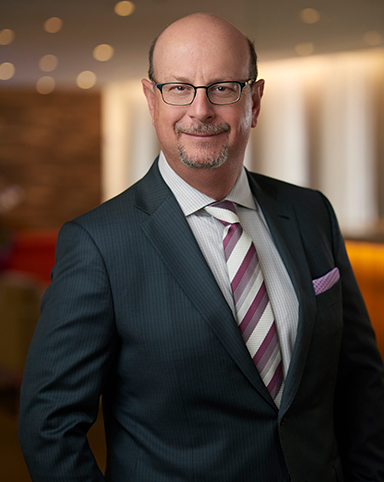 Steven E. Siesser
Partner
Chair, Private Equity
Co-Chair, Transactions & Advisory Group
Co-Head, NYC Office
See more section
Wherever major investment funds are putting money to work — whether the arena is public or private, equity or debt, mezzanine or hedge fund — Steven Siesser plays a prominent role. As co-chair of the firm's Transactions & Advisory Group, Steven actively represents investors, target companies, and intermediaries, such as investment banks and high-net-worth individuals, in all manner of sophisticated transactions. He often serves officially as their outside general counsel and unofficially as their trusted business and legal advisor, providing them with much-needed perspective on the universe of challenges they face.
Steven's clients know that he is totally focused on their interests. He is very much a hands-on, "working partner" who gets deeply involved in the details of the deals he arranges. Not content simply to point out problems, he finds ways to fix them — to get the deal done without getting bogged down in what he calls "lawyer minutiae." He is available anytime, not just to answer his clients' questions but also to answer what "they're not asking, but should be." He always refers to them as "we" and "us," which sums up, in a way, his role as a key member of their inner circle.
Steven is also known as a consummate networker. Interacting with clients, colleagues, and his many investor and business contacts, his expressed purpose is to "put people together to achieve great outcomes" — which happens with impressive regularity.
Represented ZMC, a leading private equity firm comprised of experienced investors and executives that invest and manage a diverse group of media and communications enterprises, in an investment by its affiliates in CommentSold, Inc.

, a leading provider of multichannel social commerce technology and managed services to boutique online retailers. (October 2019)

Represented MKG, an award-winning national creative agency, and Pink Sparrow, a leading national design and fabrication shop specializing in experiential environments, in their acquisitions by Acceleration Community of Companies, a company composed of acquired marketing, media, and communications agencies and complemented by an advisory service. (November 2019)

Represented TRANZACT, and its executive management team, a provider of comprehensive, direct-to-consumer sales and marketing solutions for leading insurance carriers in the United States, in its $1.4 billion sale to Willis Towers Watson, a leading global advisory, broking and solutions company. (July 2019)
Represented Aceto Corporation, an international company engaged in the development, marketing, sale and distribution of human health products, pharmaceutical ingredients and performance chemicals, in the $411 million sale of its chemical business assets, plus the payment of cure costs and the assumption of certain liabilities, to an affiliate of New Mountain Capital, LLC, and in the $137 million sale of its pharmaceutical business assets, including the payment of cure costs and the assumption of certain liabilities, to an affiliate of Suven Life Sciences Limited and Shore Pharma Investments, LLC, each through a Court-supervised process under Section 363 of the Bankruptcy Code. (April 2019)
Represented Ethoca, a global provider of technology solutions that help merchants and card issuers collaborate in real-time to quickly identify and resolve fraud in digital commerce, in its acquisition by Mastercard (NYSE: MA). (April 2019)
Represented Cambium Learning Group, Inc. (Nasdaq: ABCD), a leading SaaS educational technology solutions company, in its $900 million acquisition by Veritas Capital, a New York-based private-equity firm. (December 2018)
Represented Vesey Street Capital Partners, LLC, a private equity firm dedicated to middle market health care services investments, in its acquisition of Elite Body Sculpture, a leading provider of minimally invasive body sculpting procedures. (October 2018)
Represented Regulatory Professionals, Inc., a global integrated regulatory outsourcing providers to the pharmaceutical, biopharmaceutical, and medical device industries, in its acquisition by Premier Research, a global provider of clinical development services to biopharmaceutical product innovators. (July 2018)
SEE MORE
The Best Lawyers in America (2013-2020)

Recognized in the Corporate Law section.

The M&A Advisor: Turnaround Award (2013)

Restructuring and sale of Coach America–led by Steven Siesser–was recognized as Restructuring Deal of the Year ($100 million to $500 million) and Industrial Goods and Basic Resources Deal of the Year

Chambers USA: America's Leading Lawyers for Business: (2011)
FIRM NEWS
PUBLICATIONS
IN THE MEDIA
Opus Deal Connect for Capital Providers and Investment Banks, Opus Connect, New York, NY, June 11, 2019
Opus Connect Consumer Goods Summit, Opus Connect, New York, NY, March 12, 2019
Opus Washington, D.C. Deal Connect for Investment Banks, Opus Connect , Washington, D.C., March 5, 2019
SFIG Vegas 2019, SFIG, Las Vegas, NV, February 24 -27, 2019
Opus Deal Connect for Capital Providers and Investment Banks, Opus Connect, New York, NY, January 30, 2019
Moderator, Do the New Tax Law Changes Really Change Anything for Executive Compensation?, Opus Connect Deal Connect, Washington, D.C., March 1, 2018
Panelist, The Buyers Perspective, Transaction Insurance Insights Conference, New York, NY, April 20, 2017
SEE MORE
Education
Brooklyn Law School (J.D. 1994)

George Washington University (M.A. 1991)

George Washington University (B.A. 1990)
Affiliations
Seton Hall University School of Law, Adjunct Professor, Mergers and Acquisitions