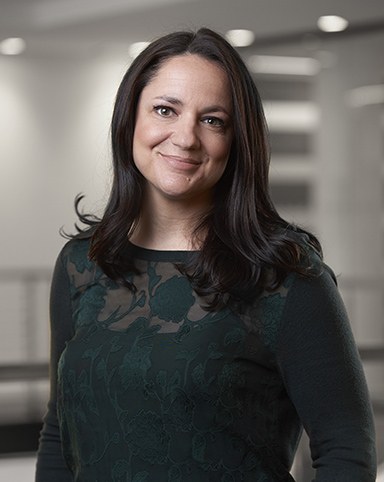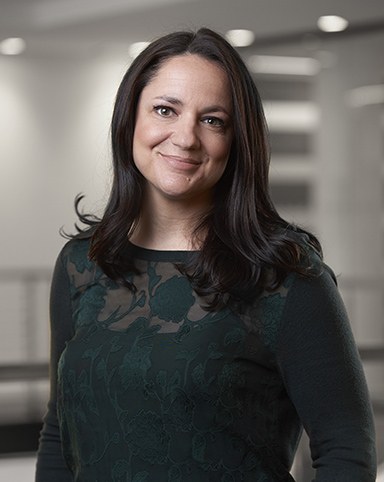 See more section
Kimberly regularly advises clients on the acquisition, disposition, financing, development, and leasing of commercial real estate. Her practice is national in scope, and she has extensive experience handling transactions in all real estate sectors. Kimberly's familiarity with diverse types of real estate and the needs of developers, owners, tenants, lenders, and other investors in real property allows her to combine her knowledge of the law with a businesslike approach to getting deals done.
Kimberly brings strategic judgment and practical solutions to every real estate transaction in which she is involved. Dedicated to excellence, Kimberly personally commits herself to realizing each client's specific goals.
Represented a 50 year-old educational institution in a 24,000 square foot lease at 1501 Broadway, in the historic Paramount Building in the heart of the Theater District and Times Square in Manhattan. This 33-story location now serves as the school's headquarters, teaching facility, and executive offices.
Represented a global plastics manufacturer in connection with the sale of its headquarters located in New Jersey through an auction process and the leasing of its new global headquarters facility in Pennsylvania, including the negotiation of a multi-tiered tax benefit structure offered by the Commonwealth of Pennsylvania pursuant to the Redevelopment Assistance Capital Program.
Represented a leading hedge fund in connection with its new Silicon Valley, full floor headquarters lease, including exterior building signage and naming rights. 
Represented a national construction machine dealer/distributor's acquisition of the franchisee for the South Jersey, Pennsylvania, and Delaware market of a large heavy equipment sales and repair company.  This included the triple-net leaseback of three industrial facilities, including the target's main headquarters facility totaling approximately 23.5 acres, consisting of numerous specially-purposed buildings.
Represented a technology enabled financial services company as Tenant in connection with its approximately 80,000 square foot headquarters office in Menlo Park, California. This transaction covered two leased buildings, one of which was a ground-up build-to-suit, with two different landlords – across the street from each other – but the buildings function as a single headquarters.
Represented a leading private equity firm, as lender, in connection with its $39M portfolio of mortgage loans secured by casinos in Nevada.
Represented a hedge fund, as lender, in connection with its $300M+ mortgage loan facility secured by casinos in Nevada and card rooms in the state of Washington.
New Jersey Rising Stars (2010, 2013-2018)

Recognized for work in Real Estate: Business, Banking and Business/Corporate
FIRM NEWS
November 11, 2019

"Lowenstein Represents ZMC in Its Investment in CommentSold"

Steven E. Siesser

,

Lesley P. Adamo

,

Elisia M. Klinka

,

Darren Goodman

,

Julie Levinson Werner

,

Anita L. Chapdelaine

,

Nicole Rae Morales

,

Nicole Stefanelli

,

Megan Monson

,

Eric Jesse

,

Sophia Mokotoff

,

Carly S. Penner CIPP/US

,

Bryan Sterba

,

Manali Joglekar CIPP/US/E

,

Mark P. Kesslen

,

Daniel A. Suckerman

,

Kimberly E. Lomot

,

Doreen M. Edelman

November 6, 2017

"Lowenstein Represents Indorama in DuPont Teijin Films Acquisition"
PUBLICATIONS
IN THE MEDIA
November 11; November 14, 2019

Lowenstein Sandler's representation of ZMC in its investment in CommentSold, Inc. is noted in The PE Hub Network, Business Wire, Financial News, and the Global Legal Chronicle. The Lowenstein team included Steven E. Siesser, Lesley P. Adamo, Elisia M. Klinka, Darren Goodman, Julie Levinson Werner, Anita L. Chapdelaine, Nicole Rae Morales, Nicole Stefanelli, Megan Monson, Eric Jesse, Sophia Mokotoff, Carly S. Penner, Bryan Sterba, Manali Joglekar, Mark P. Kesslen, Daniel A. Suckerman, Kimberly E. Lomot, and Doreen M. Edelman. View Lowenstein's news announcement about this transaction.

May 30, 2018

Cosmetics Technology and Business Wire note Lowenstein Sandler as legal counsel to New Mountain Capital and portfolio company Topix Pharmaceuticals, Inc., in their acquisition of DERMA E. (Lowenstein deal team: Marita A. Makinen, David L. Goret, Matt Savare, Michael Walutes, Darren Goodman, Eric Jesse, Manali Joglekar, Marc S. Kurzweil, Kimberly E. Lomot, Justin Gindi, Tim Janas, Megan Monson, Leah Satlin, and Jacob D. Unger.)
Education
Suffolk University Law School (J.D. 2004); Dean's List

Babson College (B.S. 2001), cum laude, business administration; Dean's List; Blue Key Honor Society
Affiliations
Member, American Bar Association, Women in the Profession Group
Board Member, Deirdre's House, a child advocacy center in Morristown, New Jersey