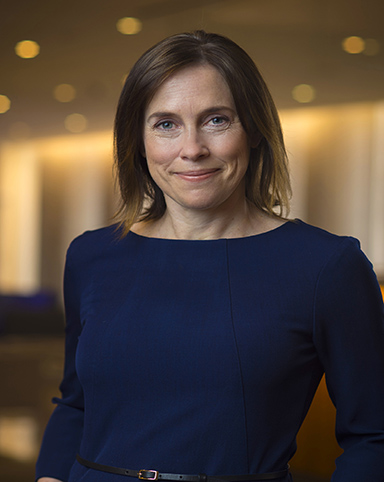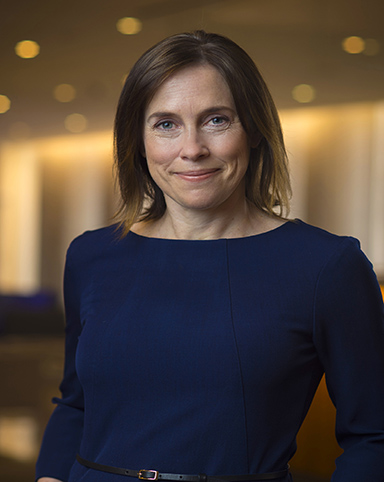 See more section
Kathleen is a highly accomplished technology and regulatory lawyer and former prosecutor with more than 17 years' experience in the public sector. Her practice has a dual focus on compliance and investigations.
As Bureau Chief of the Bureau of Internet & Technology for the New York State Attorney General's Office, Kathleen was at the forefront of regulation, enforcement initiatives, and public policy involving privacy, data security, and consumer protection, among other issues. Earlier in her career, she served as Director of the Office of Special Enforcement in the New York City Mayor's Office, where, as lead counsel, she directed litigation on a number of intellectual property and civil nuisance matters and was a policy leader on issues ranging from data analytics to human trafficking. While with the Mayor's Office, Kathleen also developed the New Business Acceleration Team to streamline regulations and fast-track new business development. Kathleen started her legal career as an Assistant District Attorney for the Bronx County District Attorney's Office in New York, where she prosecuted domestic violence, child abuse, and sex crimes.
Kathleen's public sector experience gives her an edge in counseling emerging and mature companies on a broad spectrum of regulatory issues concerning technology, data security, and privacy. She has in-depth knowledge of matters involving unfair, deceptive, or abusive acts and practices (UDAAPs), as well as the Children's Online Privacy Protection Rule (COPPA), the Consumer Financial Protection Bureau, the Securities and Exchange Commission, the Federal Communications Commission, and the Federal Trade Commission. In addition, Kathleen's experience in municipal government and her understanding of how the administrative code affects business has given her a unique perspective on the intersection of commerce and the law. Clients appreciate her insights into how to identify unanticipated problems and develop creative, business-focused solutions.
Kathleen also provides counsel to individuals and companies facing investigations. As outside counsel on internal investigations, she is an effective fact-finder on matters such as alleged employee malfeasance and intellectual property claims, among others. She also represents clients in government-facing investigations, including white collar criminal defense. Clients in this area benefit from both her sophisticated grasp of technology-related criminal matters and her on-the-ground experience as a lead prosecutor in both jury and bench trials.
Kathleen is admitted to appear before the U.S. District Court for the Southern and Eastern Districts of New York.
FIRM NEWS
PUBLICATIONS
IN THE MEDIA
Speaker, Lowenstein Sandler and ACC New Jersey's 5th Annual Cyber Day, Lowenstein Sandler; ACC New Jersey, Roseland, NJ, October 3, 2019
Panelist, 2019 NAAG Consumer Protection Spring Conference, National Association of Attorneys General, Washington, D.C., May 20, 2019
Panelist, Reputational Risk, 100 Women in Finance, New York, NY, May 7, 2019
Speaker, Government Investigations 2019: Investigations Arising From Data Breach and Privacy Concerns and Parallel Proceedings , Practising Law Institute (PLI), New York, NY, February 1, 2019
Panelist, Deploying State Unfair and Deceptive Acts and Practices Statutes in Business-to-Business Litigation, American Bar Association's Section of Antitrust Law, November 29, 2018
Speaker, Administrative Law: "Pardon the Disruption", New York Law School, New York, NY, November 7, 2018
Speaker, Lowenstein Sandler and ACC New Jersey's 4th Annual Cyber Day, Lowenstein Sandler; ACC New Jersey, Roseland, New Jersey, October 10, 2018
Speaker, Big Data and Advertising – The Current Practices and Legal Issues, Practising Law Institute (PLI), New York, NY, October 4, 2018
Panelist, Privacy Thru the POC Lens: Exploring Data Privacy and Security From the Perspective of Communities of Color, Hispanic National Bar Association, New York, NY, June 19, 2018; 6:30-9:00 p.m.
Panelist, Wanna Bet? The Supreme Court Says You Can, 1A (distributed by NPR; produced by WAMU 88.5), radio program, May 21, 2018
Panelist, Money Laundering and Terrorist Financing Risks in the Online Gaming Sector, May 9, 2018; 12:00 - 2:00 p.m.
SEE MORE
Education
Boston University (J.D. 2001)

University of Chicago (M.A. 1996)

Sarah Lawrence College (B.A. 1994)
Affiliations
Trustee, Tyler Rigg Foundation
Advisor to the Board, Cardozo School of Law Tech Startup Clinic