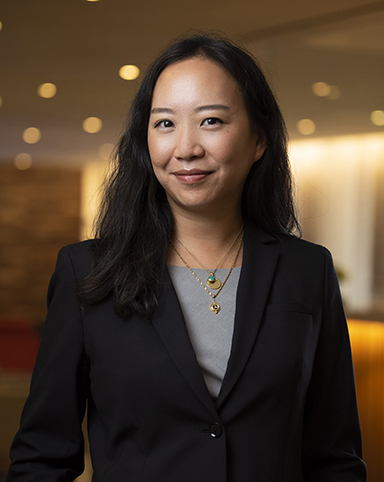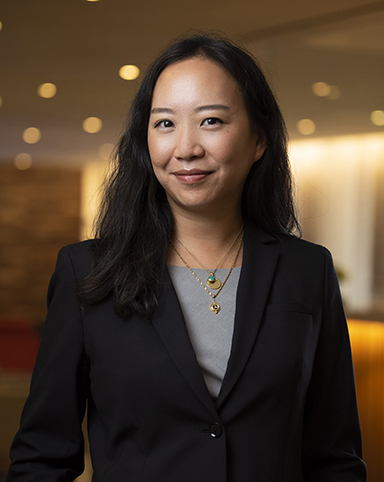 See more section
Gina represents private equity funds, financial institutions, and public and private companies in a range of corporate law transactional matters, with an emphasis on mergers and acquisitions. Her experience includes drafting agreements, corporate governance documents, and public filings as well as conducting due diligence and project management.
Gina is appreciated for her extraordinary organizational skills, dedication to understanding each client's business and specific objectives, and proven ability to manage even the most sophisticated transactions. 
Prior to private practice, Gina worked for a foreign exchange broker, where she supervised a team in both New York and Seoul that focused on institutional client relationship management, business development, and marketing. Her background working in business and serving clients from around the world has allowed her to develop outstanding listening and communication skills.
Active in pro bono projects, Gina's experience includes forming and advising nonprofit organizations and representing underprivileged women in immigration and family law matters. 
She has lived in South Korea, France, and the United States and speaks fluent Korean. Her global perspective and cultural awareness are assets to those she serves.
PRESS MENTIONS
March 12-April 18; May 24, 2019

Mondaq News, Retail Dive, The PE Hub Network, StreetInsider.com, and the Global Legal Chronicle cover news of Lowenstein client Ethoca's acquisition by Mastercard. (The Lowenstein deal team included: Steven E. Siesser, Traci M. Tomaselli, Anthony O. Pergola, Lesley P. Adamo, Jeffrey Blumenfeld, Jeffrey M. Shapiro, Jack Sidorov, Michael J. Mueller, Darren Goodman, Megan Monson, Gina M. Seong, James McDonough, Sophia Mokotoff, Erica Perlmutter, and Lauren Killeen.) View Lowenstein's news announcement about this transaction.

October 15; November 30; December 18, 2018

StreetInsider.com, The Deal, citybizlist, The PE Hub Network (October 15, 2018; December 18, 2018), MarketWatch, Law360, Global Legal Chronicle, and Business Wire note Lowenstein Sandler as counsel to Cambium Learning Group, Inc. in its $900 million definitive merger agreement with Veritas Capital. (Lowenstein deal team: Steven E. Siesser, Elisia M. Klinka, Brooke A. Gillar, Michael J. Mueller, Lauren M. Troeller, Bianka V. Barraza, Lowell A. Citron, Jeffrey Blumenfeld, Jack Sidorov, Jeffrey M. Shapiro, Steven M. Skolnick, Kate Basmagian, Scott Siegel, Lesley P. Adamo, Sophia Mokotoff, Darren Goodman, Megan Monson, Katie R. Glynn, David W. Field, Michael A. Kaplan, Eric Jesse, Nicholas G. Mehler, Steven M. Hecht, Sean Collier, Edward J. Hunter, Zarema A. Jaramillo, Andrew David Behlmann, and Gina M. Seong.) (subscription required to access certain content) View Lowenstein's news announcement about this transaction.
Education
Fordham University School of Law (J.D. 2014), cum laude; Dean's List; Mary Daly Scholar

Université Panthéon-Assas (LL.M. 2013)

New York University, Leonard N. Stern School of Business (B.S. 2006); Dean's List