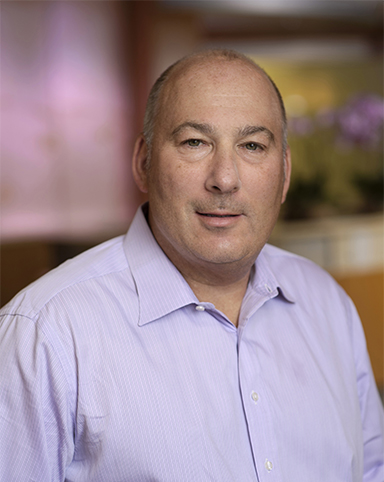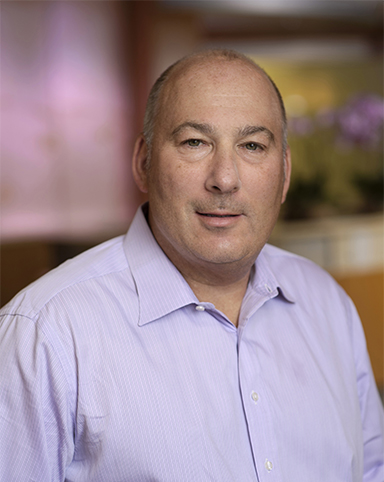 David L. Goret
Partner
Co-chair, Fund Regulatory & Compliance
See more section
David advises hedge fund and private equity clients on the full panoply of issues facing sophisticated, complex investment managers including various types of transactions (mergers, acquisitions and lending transactions), as well as a broad range of legal, compliance and operating concerns.  Clients value his counsel, referring to David as "fabulous" and a "client relationship superstar" (Chambers USA).
He brings extensive hands-on operating experience and perspective to his legal work in global business as the former General Counsel and Chief Compliance Officer of GSC Group, a large multistrategy asset manager with operations in the U.S. and Europe.  At GSC Group, David oversaw a legal and compliance infrastructure encompassing the formation, operation, and administration of U.S. - and Europe-based private equity funds; U.S. - and UK-based collateralized loan obligations; and primarily U.S.-based hedge funds, structured credit funds, and real estate funds.
David's direct knowledge of the inner workings of a complex investment management firm gives him unique insight into the judgment calls and operating decisions his clients must make on a daily basis.  He has also worked extensively with his clients' portfolio companies on transactional and financing matters.
Throughout his legal career, David has conceptualized, implemented, and administered a broad variety of business relationships, transactions, and legal and compliance operating infrastructures.  He has completed numerous private fund organizations, private placements, mergers, acquisitions, public offerings, securitizations and other corporate finance transactions, with values ranging from $10 million to over $1 billion.  David has also worked extensively with business development companies (BDCs) on regulatory and compliance matters, as well as lending transactions.
A tech enthusiast and general counsel of several startups that went public or were sold early in his career, David also works closely with management of several early stage companies as a trusted legal and business consigliere.
David hosts the Lowenstein Sandler Investment Management Breakfast Series, a series of invitation-only quarterly programs in which senior legal and compliance professionals convene to compare notes on their approaches to key compliance concerns facing leading investment managers.
Represented W2O Group, a New Mountain Capital portfolio company and provider of analytics-driven, digital-first marketing services and communications to the healthcare sector, in connection with W2O Group's acquisition of Arcus Global Media LLC, a medical communications consulting company with expertise in oncology, hematology, transplants and rare diseases.
Represented New Mountain Finance Corporation (NYSE: NMFC), a business development company, in connection with the restructuring and acquisition of National HME, Inc., a leading provider of medical equipment solutions to the hospice market.
Represented Lawfinance Limited, formerly JustKapital Limited (ASX: LAW), a leading Australian provider of litigation financing solutions, in connection with the acquisition of National Health Finance, a leading provider of financing solutions for personal injury victims in the U.S.
Represented Revint Solutions, a New Mountain Capital portfolio company and industry leader in revenue recovery and consulting services to the healthcare industry, in connection with the acquisition of each of AcuStream, a revenue assurance specialty company dedicated to the healthcare industry, and CloudMed, a revenue assurance company specializing in the inpatient coding and documentation side of the healthcare revenue cycle.
Represented Topix Pharmaceuticals, a New Mountain Capital portfolio company and independent leader in skincare products, in connection with the acquisitions of Derma E and Clarity Clinical Skin Care, Inc. (dba "ClarityRx"), two rapidly growing California-based natural skincare companies.
Represented AMP Capital, an Australia-based investment manager, in connection with its minority investment in United Capital, a Newport Beach, California-based investment manager.
Represented Medical Specialty Distributors, a New Mountain Capital portfolio company and provider of medical supplies, biomedical services, and technology solutions to the post-acute market, in the acquisition of medical supplies and biomedical service providers, First Choice Medical Holdings, Attentus Medical Sales, and Epic Medical.
Represent numerous fund managers in establishing leading Investment Advisers Act of 1940 compliance programs and in Securities Exchange Commission regulatory examinations.
SEE MORE
The Legal 500 (2011)

Recognized in the Investment Fund Formation and Management category
PUBLICATIONS
PRESS MENTIONS
February 6-8; March 9, 2019

Lowenstein Sandler's role as legal counsel to New Mountain Capital and portfolio company Topix Pharmaceuticals, Inc. in connection with the acquisition by Topix of ClarityRx Clinical Skin Care, Inc. is highlighted in The PE Hub Network, Business Wire, the San Fernando Valley Business Journal, Cosmetics Technology, and the Global Legal Chronicle. (Lowenstein deal team: Marita A. Makinen, David L. Goret, Michael Walutes, Matt Savare, Vanessa A. Ignacio, Anthony W. Raymundo, Megan Monson, Bryan Sterba, and Jacob D. Unger.) View Lowenstein's news announcement about this transaction.

May 30, 2018

Cosmetics Technology and Business Wire note Lowenstein Sandler as legal counsel to New Mountain Capital and portfolio company Topix Pharmaceuticals, Inc., in their acquisition of DERMA E. (Lowenstein deal team: Marita A. Makinen, David L. Goret, Matt Savare, Michael Walutes, Darren Goodman, Eric Jesse, Manali Joglekar, Marc S. Kurzweil, Kimberly E. Lomot, Justin Gindi, Tim Janas, Megan Monson, Leah Satlin, and Jacob D. Unger.)
Panelist, Emerging Manager Strategies & Manager Selection, The Ivy Family Office Network (IvyFON), New York, NY, September 10, 2019
Moderator, Investment Management Breakfast Series, New York, NY, 2016-2019
Lowenstein Sandler Investment Management Breakfast Series, New York, NY, May 2, 2018
Lowenstein Sandler Investment Management Breakfast Series, New York, NY, January 23, 2018
Moderator, Approaches to Key Compliance Concerns, Investment Management Group Breakfast Series, New York, NY, September 12, 2017
Moderator, CCO Benchmarking: A Discussion on Compliance Approaches, Lowenstein Sandler's Investment Management Breakfast Series, New York, NY, May 23, 2017
Moderator, CCO Benchmarking: An Opportunity to Compare Compliance Notes, Lowenstein Sandler's Investment Management Breakfast Series, New York, NY, February 7, 2017
Speaker, Not Just Another Day at the Office: Managing Compliance Red Flags and Avoiding Enforcement Actions, Investment Management Breakfast Series, New York, NY, May 18, 2016
SEE MORE
Education
University of Michigan Law School (J.D. 1988)

Duke University (B.A. 1985), magna cum laude