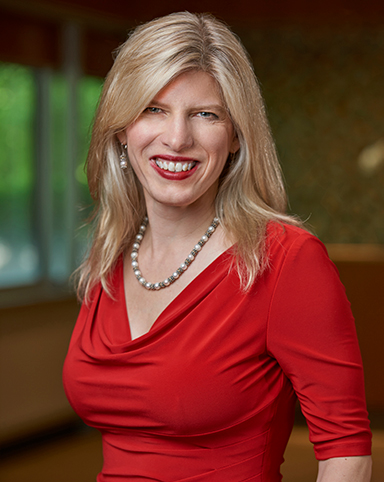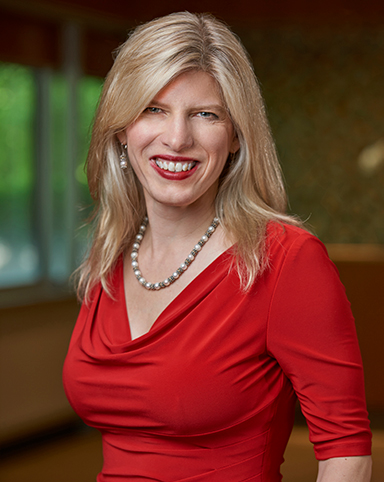 See more section
Chris focuses her practice on executive compensation and employee benefits. In addition, she handles an array of limited liability company, partnership, and joint venture matters. Across her practice, Chris helps clients design, negotiate, and formalize ways of sharing in the value of a business.
Clients describe Chris as "incredibly responsive and thoughtful;" an attorney who "understands the need to collaborate and the value of continually helping to move things forward" (Chambers USA). Versatile and pragmatic in her approach, Chris asks incisive questions that enable her to assess the key issues and tailor the response to each client's particular needs.
Chris' work at Lowenstein Sandler includes equity compensation plans and incentives, phantom equity, bonus plans, executive employment agreements, and severance and change-in-control agreements. She advises on the compensation and benefits aspects of mergers and acquisitions, initial public offerings, and other complex corporate transactions. She also navigates clients through complex tax rules, particularly Section 409A of the Internal Revenue Code.
In the limited liability company area, Chris addresses relationships among owners, including economic rights as well as management and governance. Her projects include structuring operating companies to which owners may contribute capital, property, or services, and negotiating joint ventures. In constructing profit interest plans, Chris combines her experience in LLCs with her experience in executive compensation.
Compensation and Benefits Matters
Represented Buddy Media in its $745 million sale to Salesforce.com.
Represented NextWave Wireless in its sale to AT&T.
Represented LiftDNA in its sale to Open X Software.
Represented WorldOne in its acquisition of Sermo Inc.
Represented Revolution Lighting in its acquisition of Seesmart Technologies.
Represented Princeton Pharma Holdings and its subsidiary Aton Pharma in their $318 million sale to Valeant Pharmaceuticals.
Structured, negotiated, and drafted settlement and release with the chief executive officer of a private company, including 409A analysis.
Regularly provides advice on management incentives, including structuring and drafting equity incentive plans, phantom stock plans, bonus arrangements, change-in-control agreements, and severance agreements for private and public companies.
SEE MORE
Chambers USA: America's Leading Lawyers (2014-2019)

Recognized for work in Employee Benefits and Executive Compensation
FIRM NEWS
PUBLICATIONS
IN THE MEDIA
August 7-9, 2019

Lowenstein Sandler's representation of Thailand's leading global chemical company, Indorama Ventures (IVL), in its $2.1 billion acquisition of Huntsman's chemicals units was featured in numerous media outlets including The Wall Street Journal and The Deal, which highlighted Nicholas San Filippo IV's role in the transaction and previous work with IVL since 2003. The Nation Thailand called the transaction "a game changing acquisition for IVL, its largest ever and one of the biggest by a Thai company in the last decade." The acquisition was also featured Bloomberg Law – Big Law Business, The Deal, The Associated Press, the Global Legal Chronicle, Business Wire, citybizlist, Bakersfield.com, The American Lawyer, and Law360. The Lowenstein Sandler deal team included Nicholas San Filippo IV, Sam E. Khan, Stuart S. Yusem, Nicholas G. Mehler, Christine Osvald-Mruz, Doreen M. Edelman, Brian Silikovitz, Norman W. Spindel, Mark S. Heinzelmann, Mitchell McDonald, Megan Monson, Sami Najib, Sunita Patel, Alex H.Rosenthal, and Niral T. Shah. The Valence Group acted as exclusive financial adviser to IVL, and KPMG provided financial due diligence support. (subscription required to access certain content) View Lowenstein's news announcement about this transaction.

January 24, 2019

The PE Hub Network, The Deal, and Law360 (December 12, 2018; January 24, 2019) note Lowenstein Sandler as lead counsel to Cerberus Capital Management, L.P. in its acquisition of Sparton Corporation (NYSE: SPA). (Lowenstein deal team: Marita A. Makinen, Robert G. Minion, Jeffrey Blumenfeld, Mary J. Hildebrand, Nicholas G. Mehler, Christine Osvald-Mruz, Matt Savare, Jeffrey M. Shapiro, James C. Shehan, Michael Walutes, Jack Sidorov, Norman W. Spindel, Stuart S. Yusem, Manali Joglekar, Sabrina Cua, Allison Gabala, Megan Monson, Alex H. Rosenthal, Bryan Sterba, Matthew Tippy, Lauren E. Killeen, and Lauren M. Troeller.) (subscription required to view certain content) View Lowenstein's news announcement about this transaction.

July 30, 2018
Education
Harvard Law School (J.D. 1995)

Princeton University (A.B. 1992), magna cum laude
Affiliations
Princeton Alumni Schools Committee