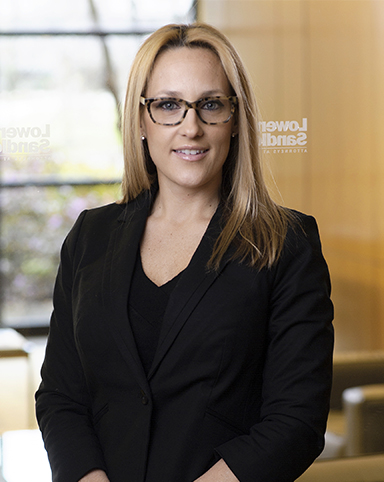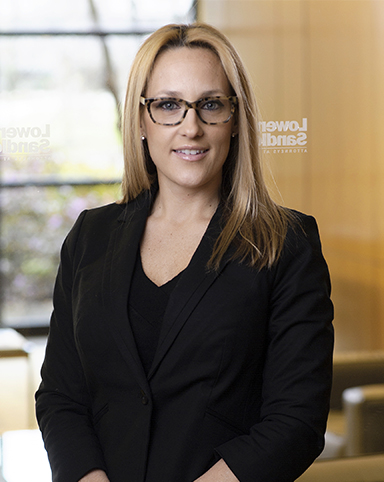 See more section
Brooke focuses her practice on strategic mergers, acquisitions, and divestitures; complex corporate finance transactions; preferred equity financings, strategic investments, and securities offerings; securities law matters; and recapitalizations and restructurings. She also advises clients on a diverse spectrum of corporate governance matters and compliance issues. As an integral member of her clients' teams, Brooke is deeply committed to ensuring that each company thrives going forward.
Brooke has seized the opportunity to translate her lifelong passion for the business world into the application of her legal acumen across a broad range of business environments. In the mergers and acquisitions area, Brooke represents both buyers and sellers in a wide variety of public and private transactions, typically involving highly complex capital structures. Additionally, she has represented numerous private equity funds in connection with the acquisition, disposition, and restructuring of their portfolio companies. Brooke is adept at striking a balance between being amiable and knowing when to push hard in a negotiation.
Brooke also guides clients through wholesale exits and through acquisitions involving expansion and growth by strategically acquiring competitors, suppliers, and products.
Represented Aceto Corporation, an international company engaged in the development, marketing, sale and distribution of human health products, pharmaceutical ingredients and performance chemicals, in the $411 million sale of its chemical business assets, plus the payment of cure costs and the assumption of certain liabilities, to an affiliate of New Mountain Capital, LLC, and in the $137 million sale of its pharmaceutical business assets, including the payment of cure costs and the assumption of certain liabilities, to an affiliate of Suven Life Sciences Limited and Shore Pharma Investments, LLC, each through a Court-supervised process under Section 363 of the Bankruptcy Code. (April 2019)
Represented Cambium Learning Group, Inc. (Nasdaq: ABCD), a leading SaaS educational technology solutions company, in its $900 million acquisition by Veritas Capital, a New York-based private-equity firm. (December 2018)
Represented Cambium Learning Group, Inc. (Nasdaq: ABCD), ), a leading SaaS educational technology solutions company, in its acquisition of VKidz Holdings Inc., an educational technology company delivering comprehensive online curriculum for PreK through 12th grade students. (December 2018)
Represented Vesey Street Capital Partners, LLC, a private equity firm dedicated to middle market health care services investments, in its acquisition of Elite Body Sculpture, a leading provider of minimally invasive body sculpting procedures. (October 2018)
Represented Regulatory Professionals, Inc., a global integrated regulatory outsourcing providers to the pharmaceutical, biopharmaceutical, and medical device industries, in its acquisition by Premier Research, a global provider of clinical development services to biopharmaceutical product innovators. (July 2018)
Represented Fenway Partners in its acquisition of Iconic Group, provider of photography services at university and college graduations. (August 2018)
Represented Refresh Club, Inc., d/b/a The Wing, in a $32 million Series B round led by Bird InvestCo LLC, a wholly-owned subsidiary of WeWork Companies Inc., and with participation from New Enterprise Associates, 15 L.P. (November 2017)
Represented FTP Power LLC (sPower), the largest independent owner, operator, and developer of utility scale solar assets in the United States, in its $2.1 billion sale to affiliates of The AES Corporation and Alberta Investment Management Corporation by Fir Tree Partners and sPower's minority owners. (July 2017)
The M&A Advisor: 40 Under 40 (2014)

Recognized in the Legal Advisor category
FIRM NEWS
March 21, 2019

"Lowenstein Sandler Represents Abry Partners in Convertible Preferred Equity Investment in New Global IoT Company"

October 15, 2018

"Lowenstein Represents Cambium Learning Group, Inc. in $900 Million Merger Agreement With Veritas Capital"

Steven E. Siesser

,

Elisia M. Klinka

,

Brooke A. Gillar

,

Michael J. Mueller

,

Lauren M. Troeller

,

Bianka V. Barraza

,

Lowell A. Citron

,

Jeffrey Blumenfeld

,

Jack Sidorov

,

Jeffrey M. Shapiro

,

Steven M. Skolnick

,

Kate Basmagian

,

Scott Siegel

,

Lesley P. Adamo

,

Sophia Mokotoff

,

Darren Goodman

,

Megan Monson

,

Katie R. Glynn

,

Eric Jesse

,

Nicholas G. Mehler

,

Steven M. Hecht

,

Ted Hunter

,

Zarema A. Jaramillo

,

Andrew David Behlmann

,

Gina M. Seong
IN THE MEDIA
Education
Seton Hall University School of Law (J.D. 2004), magna cum laude, Order of the Coif; Associate Articles Editor, Seton Hall Law Review

Rutgers, The State University of New Jersey (B.S. 2001), summa cum laude