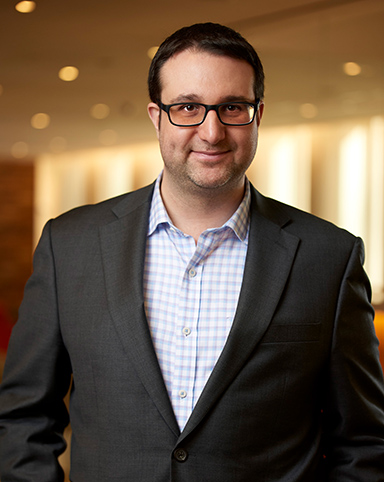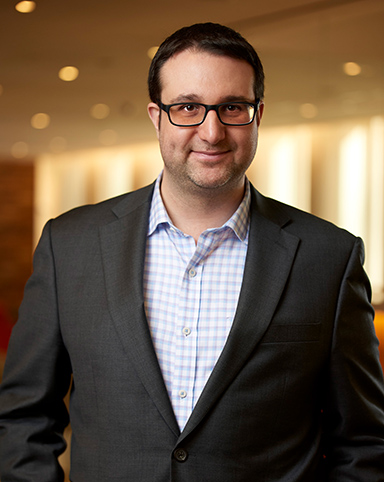 See more section
Alex focuses on transactional matters involving venture-backed companies. Because many of these privately held firms have no in-house legal department, they rely on him to fulfill the role of general counsel.
Whatever their corporate structure, Alex's clients value his understanding of the business implications of exit and change-of-control transactions, including mergers and acquisitions as well as acqui-hires. Alex brings extensive experience to a broad spectrum of corporate governance matters, offering practical solutions while embracing each company's goals. He also advises clients related to finance transactions, including minority and control investments.
Represented View The Space Inc. in its strategic merger with Hightower Inc.
Represented Bai Brands LLC in its acquisition by Dr Pepper Snapple Group.
Represented Stryker Corporation in its acquisition of select assets of Restore Surgical LLC, d/b/a Instratek.
Represented Yodle in its acquisition by Web.com Group Inc.
Represented Maxymiser Holding Corporation in its acquisition by Oracle Corporation.
Represented Sprinklr Inc. in its acquisition of select assets of TigerLogic Corporation related to its Postano business; Booshaka Inc. related to its audience segmentation and management platform; newBrandAnalytic Inc. related to its location-specific text analytics platform; Get Satisfaction Inc. related to its customer community platform; and Demand Media Inc. related to its Pluck business; as well as client's acquisition of Scup Tecnologia S.A., TBG Digital Ltd., and Box Digital Solutions Limited.
Represented The Estée Lauder Companies Inc. in its acquisition of Le Labo.
Represented Flatiron Health in its acquisition of Altos Solutions Inc.
SEE MORE
FIRM NEWS
IN THE MEDIA
September 30-October 4; November 7, 2019

TCG Capital Management's $83 million investment in Lowenstein client Food52 by was reported by The Wall Street Journal, Vox, Yahoo! Finance, Cision PR Newswire, The Big Lead, TMCNet.com, The PE Hub Network, Bloomberg Law – Big Law Business, Markets Insider, Morningstar, benzinga, StreetInsider.com, Financial Content, Law360, IT News Online, and the Global Legal Chronicle. (The Lowenstein Sandler deal team was led by deal lawyers Ed Zimmerman and Alex D. Leibowitz, with tax support from Brian A. Silikovitz and James E. Gregory (executive compensation). The Lowenstein attorneys on the team were Robert W. Lynn, Pooja Patel, Elias Kwon, Bianka V. Barraza, and Matthew J. Moisan, with subject matter expertise from Sophia S. Mokotoff (tax), Megan Monson (executive compensation), Leah Satlin (commercial contracts), Taryn E. Cannataro (executive compensation), and Eric Jesse (insurance). View Lowenstein's news announcement about this transaction.

August 14, 2018

August 3, 2018
Education
Duke University School of Law (J.D. 2009)

Rutgers, The State University of New Jersey (B.A. 2006), summa cum laude