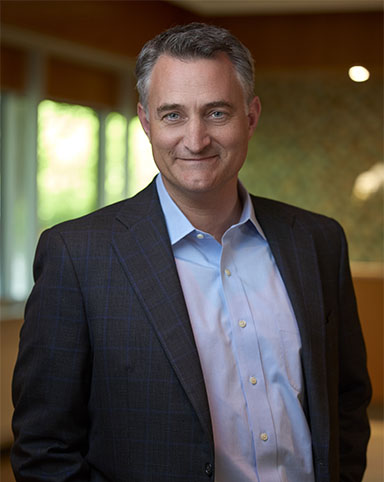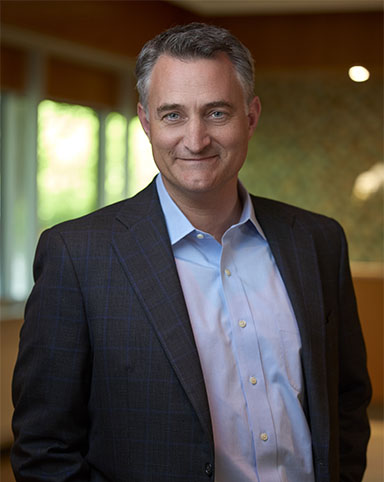 Ted Hunter
Partner
Chair, Real Estate Practice
See more section
Ted excels at bringing complex real estate deals to successful conclusions. He gets deals done by maintaining a keen focus on both his clients' and the other transacting parties' objectives, helping find common ground while carefully managing the myriad details of even the most sophisticated transactions. Ted's collaborative, solution-driven approach is grounded in his conviction that a successful deal leaves both parties not only satisfied but also open to doing more business together. Ted's loyal client base benefits from his outstanding record of success.

Ted's experience in commercial real estate is broad and deep, ranging from acquisitions and dispositions to leasing, from financing and workouts to development. As Chair of the firm's Real Estate Practice Group, he regularly provides strategic guidance to clients on business as well as legal issues.

Chambers USA (2009-2016) has consistently recognized Ted as an "exceptionally competent" and "incredibly smart" lawyer who is especially experienced in public-private partnership (P3) transactions and multistate portfolio deals. Clients report that he "takes ownership of a project, constantly keeps his eye on the ball, and translates legal complexities into terms we can understand."
Represented national developers in connection with projects that include:

acquisition and redevelopment of more than 25 contiguous parcels of land along the Hudson River waterfront in an assemblage transaction valued at more than $115M;
build-to-suit development, construction financing, net lease and the ultimate sale of three warehouse/office/retail buildings for Crate and Barrel totaling approximately 950,000 square feet (development undertaken in three phases);
acquisition and redevelopment of a 147-acre headquarters facility.  The redevelopment project is expected to yield approximately 700,000 square feet of office space and approximately 200 town homes; and
the formation of a joint-venture to acquire and develop a 40-story residential condominium tower on Manhattan's Upper West Side.

Represented a Santa Barbara, California winemaker in the acquisition of a 115 acre vineyard which produces award winning Syrah.
Represented the owner of an office building in New York City in connection with the commercial office lease of approximately 236,000 square feet of "building within a building" space in midtown Manhattan to WeWork, the largest office tenant in Manhattan.
Represented a life insurance company in connection with the sale and securitization of more than $845M of its commercial mortgage loan portfolio.
Represented a national developer in connection with multiple development projects in and around New York City, including:

ground lease of government-owned land, development and construction financing of a mixed–use office and retail complex on 125th Street in Manhattan (Harlem Center) that was made possible by New York State (Empire State Development Authority) and New York City (NYC Economic Development Corporation) incentives;
acquisition and $220M construction financing of its joint venture development with a major investment bank and The New York Times Company of a 52-story office tower in Manhattan that serves as the new international headquarters of The New York Times.  The acquisition and development of this project was made possible by incentives and other redevelopment assistance provided by New York State (Empire State Development Authority); and
lease of a multi-tenant food court in its flagship retail and entertainment complex in Times Square and lease of up to 200,000 square feet of office space in one of Manhattan's premier office buildings.

Represented New York City's largest port terminal operator in connection with lease modifications and Port Authority approvals necessary to complete the sale of port operations to leading infrastructure fund.
Represents the developer of the Privatized Army Lodging (PAL) project which involves the privatization of a portfolio of over 14,000 hotel rooms on 41 active Army installations across the United States in connection with the increase, extension and restructuring of the project's $815M construction loan facility with Bank of America and the modification of the project's 50-year ground lease with the United States Army and hotel management and franchise agreements with InterContinental Hotels.  Since 2008, we have represented the PAL project's developer in connection with the multi-phased ground lease acquisition and development of the portfolio, including multiple financing rounds and junior and subordinate loan facilities from Behringer Harvard and Lendlease (US) Capital Inc.  Over the first 11 years of the project, the developer incurred over $1.6B in development and construction costs as it executed its initial development plan for the portfolio.  As a result of the 2019 loan restructuring transaction, the developer will now be able to invest upwards of $1.2B in further development and construction costs over the project's next 10 years.  The first phase of the PAL project was awarded the "North American Real Estate Deal of the Year" by Project Finance Magazine.
Chambers USA: America's Leading Lawyers for Business (2009-2016)

Recognized in the area of Real Estate Law

The Best Lawyers in America (2016-2020)

Recognized in the Real Estate Law section. 
FIRM NEWS
October 15, 2018

"Lowenstein Represents Cambium Learning Group, Inc. in $900 Million Merger Agreement With Veritas Capital"

Steven E. Siesser

,

Elisia M. Klinka

,

Brooke A. Gillar

,

Michael J. Mueller

,

Lauren M. Troeller

,

Bianka V. Barraza

,

Lowell A. Citron

,

Jeffrey Blumenfeld

,

Jack Sidorov

,

Jeffrey M. Shapiro

,

Steven M. Skolnick

,

Kate Basmagian

,

Scott Siegel

,

Lesley P. Adamo

,

Sophia Mokotoff

,

Darren Goodman

,

Megan Monson

,

Katie R. Glynn

,

Eric Jesse

,

Nicholas G. Mehler

,

Steven M. Hecht

,

Ted Hunter

,

Zarema A. Jaramillo

,

Andrew David Behlmann

,

Gina M. Seong
PUBLICATIONS
IN THE MEDIA
Education
Fordham University School of Law (J.D. 1995), Law Review

Washington University (B.A. 1991)