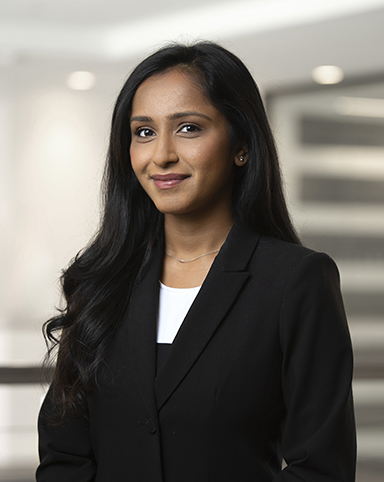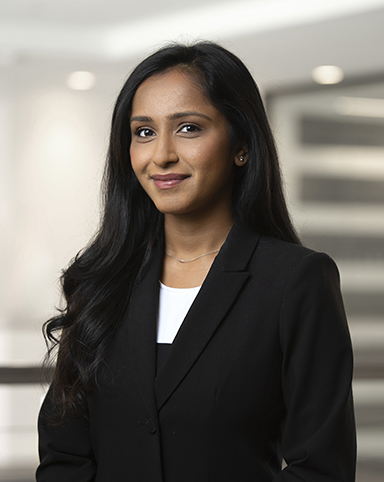 See more section
A member of the firm's Corporate practice, Sunita serves on client teams that represent businesses in a wide variety of transactional matters, with a focus on life sciences.
Prior to joining the firm, Sunita worked as an intern in Verizon's Legal Department, where she researched privacy, security, COPPA, customer liability disclosures, and disclaimers for a transactional, location-based mobile commerce project. She also assisted with Verizon's M&A activity, corporate compliance initiatives, and litigation management.
During law school, Sunita interned for the Hon. Esther Salas of the U.S. District Court for the District of New Jersey. She also worked as a legal assistant for a small New York law firm, as an academic tutor at Rutgers University, and as an intern for The Advance Group, a company providing strategic consulting for political campaigns, nongovernmental organizations, and advocacy groups.
Sunita served as a student advocate in the Investor Advocacy Project at Seton Hall University School of Law, where she represented investors with limited income against financial advisors in claims of unsuitable investment strategies. She also represented clients in federal court through the law school's District of New Jersey Settlement Conference Practicum and Southern District of New York Mediation Practicum in employment discrimination settlement conferences and mediation.
PRESS MENTIONS
November 30 - December 3, 2018

Business Wire, MarketWatch, Pharmaceutical Business Review, Cosmetics Technology, ABF Journal, Cision PR Newswire, and the Tullahoma News note Lowenstein Sandler as counsel to Crown Laboratories, Inc. (Crown Laboratories) and Hildred Capital Partners, LLC in Crown Laboratories' acquisition of the North American distribution rights of five OTC consumer brands from GlaxoSmithKline plc (NYSE: GSK). (Lowenstein deal team: Herschel S. Weinstein, Sam E. Khan, Mitchell McDonald, Sunita Patel, James C. Shehan, Matthew P. Hintz, Sofia Kopelevich, Michael A. Buxbaum, Nicholas Gonski, Matthew Tippy, Jeffrey M. Shapiro, and Jack Sidorov. View Lowenstein's news announcement about this transaction.
Education
Seton Hall University School of Law (J.D. 2018), cum laude; Health Law Concentration; Distinguished Scholar; Business Editor, Seton Hall Law Review; President, Asian Pacific American Law Student Association

Rutgers University (B.A. 2015), summa cum laude; Phi Beta Kappa; Honors Program