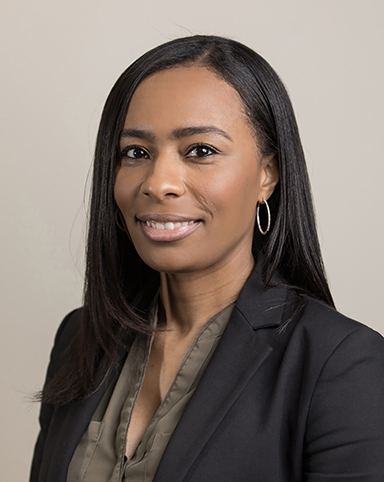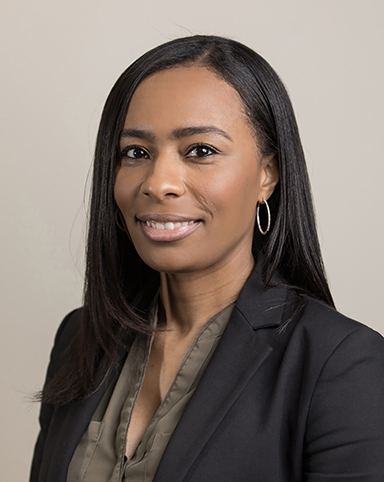 See more section
Shontae is a trial lawyer and dedicated problem solver whose practice is focused on white collar criminal defense and general commercial litigation. Having tried numerous cases to verdict as a Deputy Attorney General, Shontae knows how prosecutors approach, formulate, and resolve their cases, and she is better equipped to anticipate their next moves as a result. At her best when faced with complex claims involving serious ramifications, Shontae is able to establish an immediate rapport and trust with colleagues while working as part of a team to protect her clients.
As a Deputy Attorney General, Shontae drafted dispositive motions, performed direct and cross-examinations at testimonial hearings and trials, conducted key witness interviews, and handled government investigations (including successfully executing complex wiretap investigations), and tried jury cases. In addition, she received the Attorney General Award for "Excellence in Investigations" and was twice nominated as the Attorney General's "Best New Attorney."
Shontae's experience also includes labor and employment, real property, land use, and general litigation. She is often involved in developing overall litigation strategy, drafting and arguing dispositive motions in state and federal court, managing complex discovery issues, and taking and defending depositions.
She served as a student attorney for the Howard University School of Law Criminal Justice Clinic in Washington, D.C., and as a legal intern for the U.S. Attorney's Office for the Southern District of New York. As a law clerk to the Hon. Gerald J. Council, P.J. S.C. in the Superior Court of New Jersey, Shontae assisted in all aspects of trial practice, including preparing bench and pre-argument memoranda and judicial opinions. She also mediated small claims cases in the vicinage's civil court.
While in law school, Shontae received multiple merit scholarships and the Cali Award for Trademark Law and Professional Responsibility. A member of Howard Law's trial advocacy moot court team, Shontae earned a Best Oral Advocate Finalist ranking and competed nationally as a member of the National Trial Competition Team. She also served as a Howard Law student ambassador and was a member of the Women Law Students Association. A track and field enthusiast who thrives on competition, Shontae is also a member of Sigma Gamma Rho Sorority, Inc.
The National Black Lawyers – Top 40 Under 40 (2019)

Recognized for reputation among peers, the judiciary and the public; achievements, settlements and verdicts as a lawyer; nominations from leading lawyers, current members and Executive Committee members; leadership and membership in other national and state specialty lawyer organizations; and rankings and ratings by leading national evaluation organizations
IN THE MEDIA
April 1, 2019

The American Lawyer features Lowenstein Sandler's recent "lateral hiring spree of government lawyers and prosecutors" in an article on the arrival of new partners and former government litigators Rachel Maimin and Greg Baker. Both Maimin, former SDNY assistant U.S. attorney, and Baker, former senior counsel at the U.S. Securities & Exchange Commission, praised Lowenstein's "commitment to growing its white-collar practice," in addition to the strength of its investment management and funds practice, as critical elements attracting them to the firm. 

The piece notes that since former Attorney General of New Jersey Anne M. Milgram joined the firm in July 2017 as special counsel and former Attorney General of New Jersey Christopher Porrino returned to the firm in 2018, Lowenstein has welcomed several former prosecutors and government lawyers. The firm's Litigation team now includes former First Assistant Attorney General of New Jersey Peter Slocum; former Assistant U.S. Attorney, Eastern District of New York Ryan M. Wilson; former Assistant U.S. Attorney, Southern District of New York Elie Honig; and former Deputy Attorney General of New Jersey Shontae D. Gray. 

Porrino, Chair of the firm's Litigation group, says that "he expected the firm's 'talent binge' to continue. … 'We're focused on talent and we're focused on experience and I think Rachel and Greg are great examples of that.'" (This article also appeared in the New Jersey Law Journal and on Yahoo! Finance and Yahoo! News.) (subscription required to access certain content) View Lowenstein's news announcement about Maimin and Baker joining the firm.
Education
Howard University School of Law (J.D. 2012)

Montclair State University (B.A. 2008)