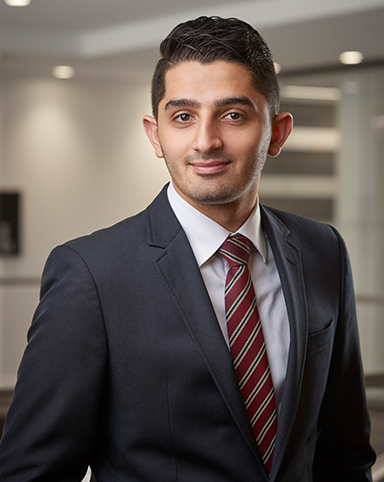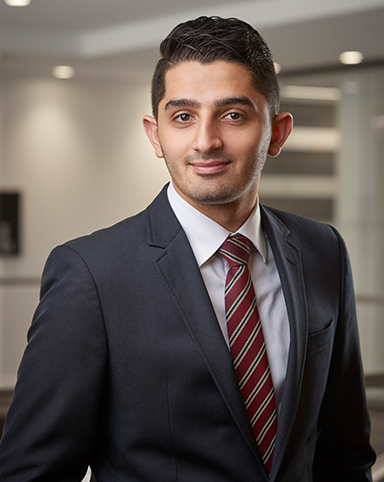 See more section
Sami's practice focuses primarily on buy- and sell-side public and private mergers and acquisitions. He is also involved in capital markets, securities, and corporate governance matters.
Representing Indorama Ventures (BKK:IVL) in its $2.1 billion acquisition of the specialty chemicals portfolio of Huntsman Corporation USA (NYSE:HUN).
Represented Regulatory Professionals, Inc., a global integrated regulatory outsourcing providers to the pharmaceutical, biopharmaceutical, and medical device industries, in its acquisition by Premier Research, a global provider of clinical development services to biopharmaceutical product innovators
Represented Covis Pharma B.V., a global specialty pharmaceutical company and portfolio company of Cerberus Capital Management, in its acquisition of certain assets from AstraZeneca AB for a closing cash purchase price of $350 million, in addition to conditional sales-related payments of up to $21 million.
Represented Foley, Inc., the Caterpillar franchisee for northern New Jersey, Staten Island, and Bermuda, in its acquisition of substantially all assets of Giles & Ransome, Inc., expanding Foley's Caterpillar territory to include eastern Pennsylvania, southern New Jersey, and northern Delaware.
FIRM NEWS
IN THE MEDIA
August 7-9, 2019

Lowenstein Sandler's representation of Thailand's leading global chemical company, Indorama Ventures (IVL), in its $2.1 billion acquisition of Huntsman's chemicals units was featured in numerous media outlets including The Wall Street Journal and The Deal, which highlighted Nicholas San Filippo IV's role in the transaction and previous work with IVL since 2003. The Nation Thailand called the transaction "a game changing acquisition for IVL, its largest ever and one of the biggest by a Thai company in the last decade." The acquisition was also featured Bloomberg Law – Big Law Business, The Deal, The Associated Press, the Global Legal Chronicle, Business Wire, citybizlist, Bakersfield.com, The American Lawyer, and Law360. The Lowenstein Sandler deal team included Nicholas San Filippo IV, Sam E. Khan, Stuart S. Yusem, Nicholas G. Mehler, Christine Osvald-Mruz, Doreen M. Edelman, Brian Silikovitz, Norman W. Spindel, Mark S. Heinzelmann, Mitchell McDonald, Megan Monson, Sami Najib, Sunita Patel, Alex H.Rosenthal, and Niral T. Shah. The Valence Group acted as exclusive financial adviser to IVL, and KPMG provided financial due diligence support. (subscription required to access certain content) View Lowenstein's news announcement about this transaction.

August 15, 2018

The Global Legal Chronicle notes Lowenstein Sandler's representation of Regulatory Professionals, Inc. (RPI) in its acquisition by Premier Research. The write-up lists the Lowenstein team: Steven E. Siesser, Lowell A. Citron, Brooke A. Gillar, Lesley P. Adamo, Eric Jesse, Alexander Brooks, Sophia Mokotoff, Megan Monson, Matthew A. Nemeth, and Sami Najib. View Lowenstein's news announcement about this transaction.

July 30-August 6, 2018
Education
Boston College Law School (J.D. 2017)

Rutgers University, New Brunswick (B.A. 2013), Political Science