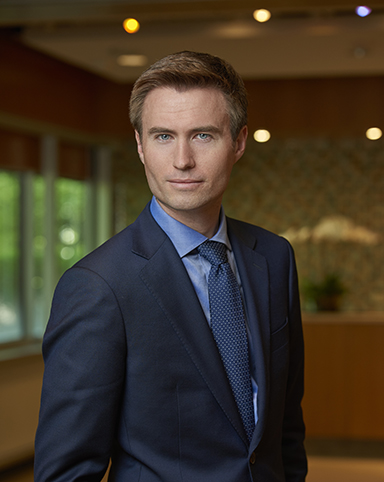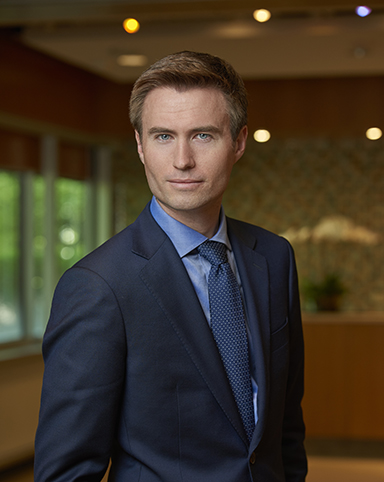 See more section
Bobby focuses his practice on corporate transactions and securities laws, with an emphasis on representing clients in public and private capital markets transactions. His experience includes IPOs, follow-on offerings, shelf registrations, and private placements of equity and debt securities. He also advises public and private companies regarding corporate governance and securities law compliance, including reporting and disclosure obligations under the Securities Exchange Act of 1934.
Bobby is also skilled in public and private mergers and acquisitions and life sciences transactions. He has represented public and private pharmaceutical, biotechnology, medical device, and other health care companies in a variety of acquisition transactions valued into the hundreds of millions of dollars.
Notably, Bobby is a certified public accountant. His prior experience includes positions as a tax senior for Deloitte Tax LLP and an audit senior for Deloitte & Touche. As a result, Bobby has a strong background for understanding the process and time constraints associated with preparing financial statements and/or financial information for inclusion in periodic reports of public companies and in public or private company offering documents.
Bobby speaks the language of CFOs and professional auditors alike. He understands the financial needs and accounting-related issues inherent in running a business, including the financial impact proposed transactions may have on profitability.
Bobby is accredited by the U.S. Department of Veterans Affairs to represent veterans for the purpose of preparing, presenting, and prosecuting claims before the department. He assists veterans with disability compensation benefit claims on a pro bono basis.
FIRM NEWS
PUBLICATIONS
IN THE MEDIA
July 12-19, 2019

Longtime firm client Tower International's (NYSE: TOWR) acquisition by private equity-owned Autokiniton Global Group, in a $900 million deal expected to close in September or October, is reported in Crain's Detroit Business, The PE Hub Network, Automotive News, InvestorsHub, Law360, Smart Business Dealmakers, Mergers & Acquisitions, and the Global Legal Chronicle. (Lowenstein deal team: Peter H. Ehrenberg, Andrew E. Graw, Lowell A. Citron, Marita A. Makinen, Jeffrey Blumenfeld, Jack Sidorov, Jeffrey M. Shapiro, Elisia M. Klinka, Justin Gindi, Kate Basmagian, Daniel C. Porco, Matthew A. Weston, Erica Perlmutter, Robert Bee, Sabrina Cua, Brian A. Silikovitz, Kristin V. Taylor, Katie R. Glynn, Nicholas G. Mehler, Doreen M. Edelman, Lynda A. Bennett, Megan Monson, Michael B. Himmel, and Norman W. Spindel) View Lowenstein's news announcement about this transaction.
Education
Seton Hall University School of Law (J.D. 2015), cum laude

Millersville University Honors College (B.S. 2007), Business Administration, magna cum laude
Admissions
New York
New Jersey
California