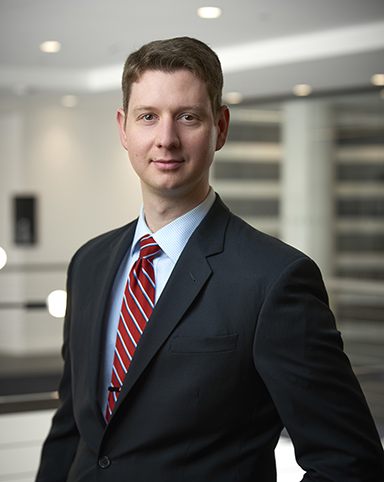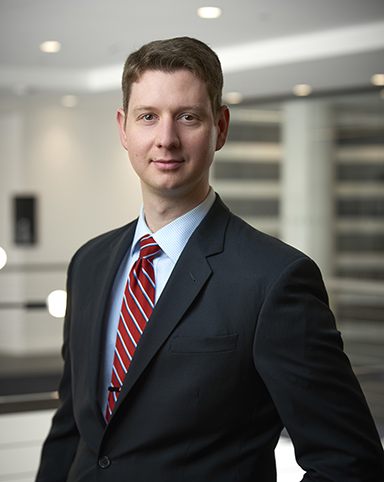 See more section
Peter represents public and private clients in a variety of areas, with a focus on state government issues ranging from complex licensing and regulatory matters to government contract disputes, constitutional challenges and internal investigations.  Combining sound advice and sharp judgment with extensive trial and government experience, Peter also represents clients in a wide array of litigation matters, including white collar criminal defense, arbitrations, business divorce, appellate practice and civil litigation. 
Peter returned to the firm in 2018 after serving as First Assistant Attorney General for the State of New Jersey, where he was the second-ranking lawyer in the State and served as one of the principal legal advisors to both the Governor and the Attorney General.  Peter also previously served as Counsel to the Attorney General, Assistant Counsel to the Governor and Deputy Attorney General. 
In these various roles, Peter attained a thorough understanding of the operations of state government and represented the State in some of its most pressing legal challenges, both in the courtroom and behind the scenes.  He litigated New Jersey's sports betting challenge from the first district court proceeding through argument before the U.S. Supreme Court, which ultimately paved the way for legalized gambling across the entire country.  Peter prevailed in a first-of-its-kind constitutional challenge before the New Jersey Supreme Court, defending regulations of the Civil Service Commission.  He also prevailed in a test case before the Appellate Division concerning the Mistaken Imprisonment Act, which ultimately resulted in the dismissal of dozens of separate claims against the State.  Peter successfully defended the Governor's Executive Order that restructured the entire information technology community in state government, and fended off challenges to the regulations of the Division of New Jersey State Police.  He managed legislative and regulatory affairs for numerous departments throughout state government and, as First Assistant Attorney General, helped manage the daily operations of a department with more than 7,000 employees.  Peter also handled a wide variety of other matters, ranging from complications arising after Superstorm Sandy to employment law, tort law, election law, condemnation, public procurement and litigation under the Open Public Records Act.  And he assisted the Office of the Governor in sorting through legal issues arising out of the "Bridgegate" affair, and successfully tried to verdict numerous matters in New Jersey Superior Court. 
Peter routinely draws on his government experience in providing key insight and advice to his clients.  He regularly represents entities in the cannabis industry in matters ranging from license applications and approvals to post-licensing business transactions, as well as other private entities faced with regulatory or compliance issues.  Peter represents governmental entities in enforcement actions and internal investigations, and handles appeals of administrative rulemaking and final agency decisions.  And he handles a wide variety of related civil litigation in state and federal courts, ranging from contract disputes to attorney ethics to tort claims. 
Peter began his career as a law clerk for the Honorable Barry T. Albin of the Supreme Court of New Jersey.  In addition to his work with the firm, he also serves as a member of the State Board of Psychological Examiners. 
Represented the Governor and other state officials in federal district court to the United States Supreme Court, ultimately defeating challenges to New Jersey's sports betting statutes.
Prevailed on a constitutional issue of first impression before the New Jersey Supreme Court concerning separation of powers.
Routinely advises clients on permitting and regulatory issues concerning legalized cannabis and other regulatory compliance matters.
Prevailed in dismissing a million-dollar claim against a supermarket owner accused of anticompetitive behavior.
Represented the State of New Jersey in numerous matters, including a securities enforcement action, a consumer fraud action and legislative inquiries.
Conducted an internal investigation of alleged antitrust violations in the pharmaceutical industry.
Successfully defeated challenges to numerous Executive Orders, including the restructuring of the information technology community throughout state government.
Represented the Office of the Governor during the "Bridgegate" investigations.
SEE MORE
New Jersey Law Journal (2016)

Recognized as a New Leader of the Bar
FIRM NEWS
PUBLICATIONS
IN THE MEDIA
Education
Seton Hall University School of Law (J.D., 2010), magna cum laude; Order of the Coif; Business Editor, Seton Hall Law Review; Chair, Seton Hall Mock Trial Board

Rutgers, The State University of New Jersey (B.S., 2007), Accounting, magna cum laude