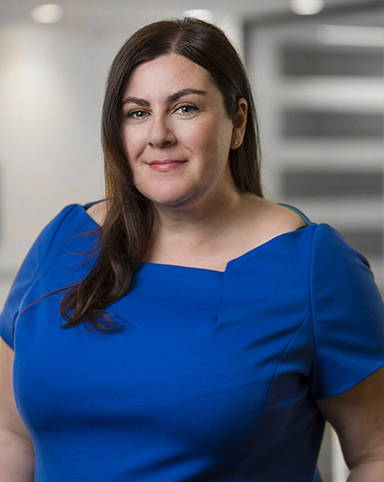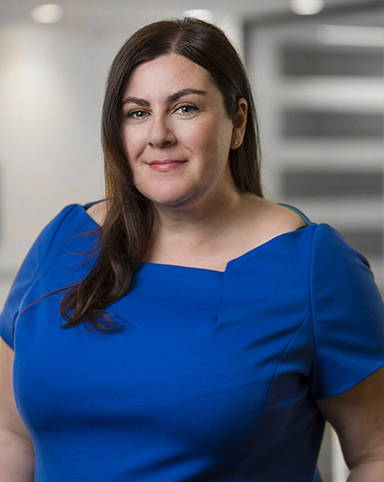 Natalie J. Kraner
Senior Public Interest Counsel
See more section
Natalie is committed to strengthening partnerships with leading nonprofit and community organizations, encouraging pro bono participation within the firm, and serving the needs of local communities.

In addition to helping run the pro bono program firmwide, Natalie maintains a substantive practice as a litigator, applying her extensive experience in complex and appellate litigation to achieve widespread law reform for low-income and other vulnerable persons by challenging unjust and unlawful practices. Since joining the Lowenstein Center for the Public Interest, she has had a particular focus on criminal and juvenile justice reform efforts through impact litigation and legislative and executive advocacy. Natalie also oversees the firm's asylum docket, where she participates in precedent-setting appeals in state and federal courts and defends victims of persecution from deportation.

In addition, Natalie manages and participates in signature initiatives through which the firm provides representation to:
Children in immigration proceedings
Victims of persecution in asylum proceedings
Survivors of domestic violence seeking orders of protection and custody of their children
Veterans in disability hearings
Low-income individuals in bankruptcy proceedings
Tenants trying to avoid eviction
Low-income entrepreneurs who need business advice
Low-income inventors who need assistance with patent applications
Adults seeking to become legal guardians to children in their care
Nonprofit organizations seeking counsel and assistance in corporate and governance matters
Assisted in researching and writing a report for the Legal Services Corporation on innovative, model pro bono programs and practices around the nation.
Led a litigation team challenging the practice of administrative transfers from juvenile detention facilities to adult prisons without due process; secured the return of one young man from adult prison to the juvenile facility where the court had originally placed him, which laid the groundwork for establishing a right to counsel and other due process protections in such proceedings.
Obtained asylum for a number of minors who fled from San Pedro Sula in Honduras, the city with the highest murder rate in the world.
Participated in managing a firmwide hotline to answer questions from voters during the 2012 presidential election. Assisted callers in three states, including New Jersey, where the demand for assistance was overwhelming in the immediate aftermath of Hurricane Sandy.
Represented a same-sex couple seeking custody of their twin daughters in a 34-day trial that spanned more than a year. The court awarded custody to the fathers, holding that they were better prepared than the birth mother to raise children who would be proud of themselves and their family.
Represented leading national immigration organizations as amici and achieved a Supreme Court of New Jersey victory on behalf of immigrant children that clarifies the distinct roles of state courts and federal immigration officials in protecting minors from deportation to homes where they have no fit caretaker.
Represented leading national Latino and Asian organizations in an amicus brief to the Supreme Court of the United States demonstrating that an Arizona law requiring documentary proof of citizenship to vote impeded registration by naturalized citizens in violation of federal law. Helped persuade the Court to invalidate the law.
Represented legal New Jersey residents of Latino descent in a federal constitutional challenge to nonconsensual, warrantless, predawn raids of their homes by U.S. Immigration and Customs Enforcement (ICE) as part of its "Operation Return to Sender." Withstood repeated motions to dismiss and defended an interlocutory appeal on qualified immunity in the United States Court of Appeals for the Third Circuit. Ultimately settled on terms favorable for the clients.
SEE MORE
New Jersey Super Lawyers (2019)

Recognized for work in Appellate

New Jersey Rising Stars (2013-2018)

Recognized for work in Appellate, Legal Aid/Pro Bono and Civil Rights
FIRM NEWS
PUBLICATIONS
IN THE MEDIA
Education
The George Washington University Law School (J.D. 2005), cum laude, George Washington Scholar; Notes and Projects Editor, The George Washington Law Review

The College of New Jersey (B.A. 2001), cum laude
Affiliations
YWCA of Eastern Union County, Board Member
Covenant House NYC, Member of Legal and Advocacy Programming Board
Lead New Jersey, Member of 2015 class