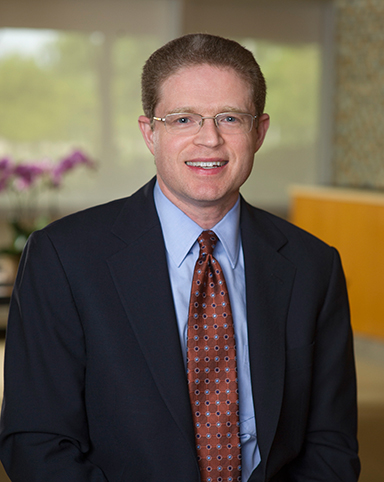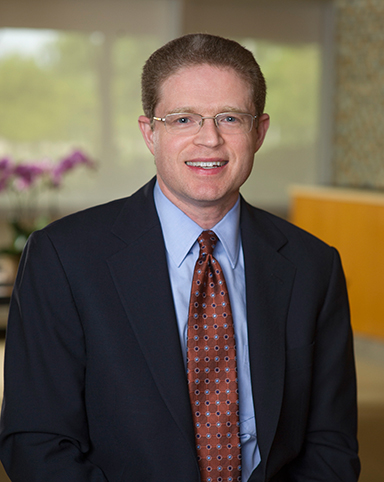 Matthew Boxer
Partner
Chair, Corporate Investigations & Integrity Practice
See more section
As chair of the firm's Corporate Investigations & Integrity group, and with a wide range of experience in the public and private sectors, Matt provides clients informed counsel and aggressive representation in internal investigations, interactions with the government, and commercial litigation.

Matt has conducted numerous high-stakes internal investigations for clients ranging from Fortune 500 companies to state agencies, focusing on issues including employee misconduct, vendor fraud, and company expenditures and related internal controls. Matt first gained renown for leading fair and effective investigations during his six-year term as New Jersey's State Comptroller.

A former federal prosecutor and seasoned trial lawyer, Matt has successfully argued numerous cases to verdict and has litigated a wide range of complex civil and criminal cases. He also is a skilled appellate advocate, having successfully argued multiple appeals before the Supreme Court of New Jersey.

Having served in the cabinet of two New Jersey governors, Matt also uses his government experience to help clients navigate government interactions ranging from basic licensing issues to avoiding regulatory or law enforcement proceedings.

Appointed as State Comptroller in 2008, Matt oversaw a staff of more than 130 employees responsible for examining the efficiency of government programs, investigating misconduct by government officers, scrutinizing the legality of government contracts, and recovering improperly expended Medicaid funds. He and his staff uncovered hundreds of millions of dollars in wasted taxpayer funds, spurring the passage of several remedial state laws and receiving praise from organizations throughout the state.

Prior to his appointment as State Comptroller, Matt spent two years directing the state Authorities Unit, where he monitored the New Jersey Turnpike Authority, the Economic Development Authority, and other independent agencies. He was a federal prosecutor from 2001 to 2006, serving in the Terrorism Unit, the Criminal Division, and the Special Prosecutions Division of the U.S. Attorney's Office. As a federal prosecutor, he led the successful prosecution of numerous public officials on corruption charges, including the "Monmouth 11"–a group that included three sitting mayors, four sitting councilmen, and a police commissioner, making it one of the largest single-day corruption takedowns in state history.
Represented a Fortune 500 company in an extensive internal investigation involving allegations of wrongdoing in connection with one of the company's offices in Asia.

Represented a Fortune 500 company in an internal investigation related to several allegations that were made to the board of directors concerning the company's chief compliance officer. 
Hired by the Sussex County Board of Chosen Freeholders to conduct an investigation into a solar energy initiative that had resulted in the county experiencing millions of dollars in financial losses. 
Hired to conduct an investigation into the facts and circumstances surrounding a government agency's demolition of a historic house in connection with an extensive, federally funded transportation project. 
Represented the New Jersey Division of Equal Employment Opportunity in conducting an investigation into allegations of workplace discrimination at the New Jersey National Guard.
Represented the board of directors of a global communications company in conducting an internal investigation concerning the conduct of a senior official at the company.
Represented a state agency in conducting an investigation concerning a state contract and in resolving the state's dispute with the vendor.
Represented a New Jersey university in conducting an internal investigation into alleged misconduct by a senior official at the university.
SEE MORE
New Jersey Super Lawyers (2015-2019)

Recognized for work in Criminal Defense: White Collar

Chambers USA: America's Leading Lawyers for Business (2017-2019)

Recognized in the White Collar Crime and Government Investigations category; sources laud Matt's "great reputation"

PolitickerNJ: "Power List" 100 Most Powerful Political Players in New Jersey (2011-2013)
Bergen Grassroots: Byron M. Baer Memorial Award for Public Service (2011)
Federal Prosecutor (2001-2006)

Received commendations for his work as a federal prosecutor from several federal agencies, including the FBI and the IRS
FIRM NEWS
PUBLICATIONS
IN THE MEDIA
Panelist, Rutgers Government Accounting and Auditing Annual Conference, New Brunswick, NJ, December 1, 2016
Panelist, Corporate Investigations, NJICLE New Jersey White Collar Crime Conference, New Brunswick, NJ, June 2, 2016
Panelist, Cost Saving Solutions for City Government, Citizen's Campaign , The Civic Summit, Lawrenceville, NJ, May 7, 2016
Panelist, Unraveling a Multi-Million Dollar Fraud in Newark, Columbia Law School Center for the Advancement of Public Integrity, New York, NY, March 23, 2016
Education
Columbia University School of Law (J.D. 1995), Harlan Fiske Stone Scholar

Princeton University (B.A. 1992), Politics, magna cum laude
Affiliations
Gubernatorial Transition Team, Governor-Elect Phil Murphy (2017)
Advisory Committee on Judicial Conduct (2014-present)
The Citizens Campaign (2014-present)
NJ Transit (2006-2007)
North Jersey Transportation Planning Authority (2006 - 2007)
New Jersey Supreme Court District Ethics Committee (2000-2001)