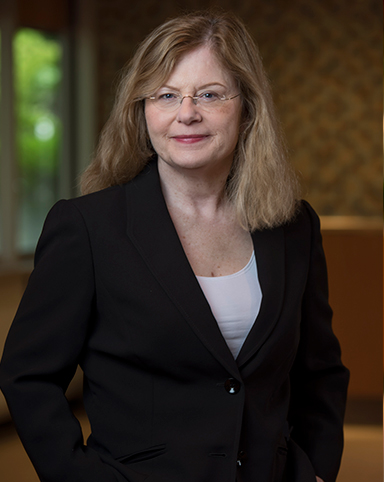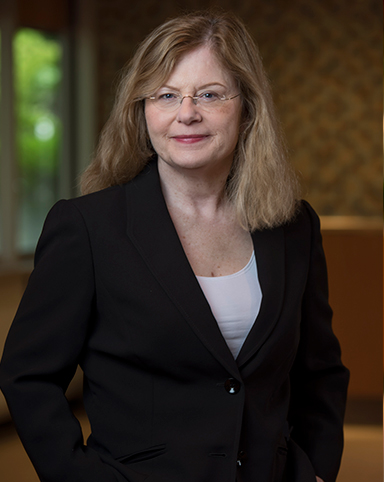 Mary J. Hildebrand CIPP/US/E
Partner
Founder and Chair, Privacy & Cybersecurity
See more section
For more than 30 years, Mary has drawn on her deep experience in privacy and data security, tech, and intellectual property to handle sophisticated technology deals from concept to conclusion.

Mary regularly serves as lead counsel to both public and private companies in complex commercial matters involving:
Digital and social media
Software
Clean tech
Renewable energy
Public utilities
Financial services
Medical devices
Entertainment
E-commerce
Transportation
Universities
Not-for-profit organizations 

Additionally, she counsels startups on the transactions and foundational legal structures needed to launch their businesses.

As a leading intellectual property lawyer, Mary has achieved an enviable track record in commercializing, protecting, and managing intellectual property, technology, and database assets around the world. She is also a recognized authority on EU and U.S. data privacy and information security laws.

A highly regarded "top-notch," "hugely responsive," and "skilled, bright and knowledgeable" practitioner, Mary has been consistently recognized by Chambers USA (2009-2019) for her successful handling of complex transactions involving significant IP assets. Her clients commend her as "a phenomenal client manager" who gives "useful, pragmatic, practical advice."

Mary has served as a member of Lowenstein Sandler's board of directors and Strategic Planning Committee, as well as chair of the firm's Diversity and Inclusion Committee.
Chambers USA: America's Leading Lawyers for Business: (2009-2019)

Recognized for work in Intellectual Property

The Best Lawyers in America (2019-2020)

Recognized in the Corporate, Privacy & Data, and IT Outsourcing Law sections. 
FIRM NEWS
PUBLICATIONS
IN THE MEDIA
Panelist, Eagle Alpha's Data Strategy - Legal Webinar on Personally Identifiable Information, CCPA and Alternative Data, Lowenstein Sandler and Eagle Alpha, Webinar, October 21, 2019
Speaker, Lowenstein Sandler and ACC New Jersey's 5th Annual Cyber Day, Lowenstein Sandler; ACC New Jersey, Roseland, NJ, October 3, 2019
Moderator, IoT and the Cybersecurity Landscape, Corporate Counsel (ALM Media), New York, NY, September 26, 2019
Presenter, Media Outlook 2020, Media Financial Management Association (MFM), New York, NY, September 12, 2019
Speaker, Privacy and Cyber Security Breakfast Roundtable: Assessing the Impact of New and Amended State and Federal Laws, Duff & Phelps, New York, NY, June 26, 2019
Panelist, Case Closed: Cell Phone Privacy in the Modern World, Rutgers Law School, Newark, NJ, November 8, 2018
Speaker, Lowenstein Sandler and ACC New Jersey's 4th Annual Cyber Day, Lowenstein Sandler; ACC New Jersey, Roseland, New Jersey, October 10, 2018
Moderator, Women, Influence & Power in Law: The Original Global Forum Facilitating Women-to-Women Exchange on Leadership and Legal Issues, Corporate Counsel, Washington, DC, October 4-5, 2018
Speaker, The Global Challenges of Cybersecurity and Digital Terrorism, World Services Group Annual Conference,

Nassau, Bahamas

, September 20, 2018
Speaker, A Global Perspective: What You Need to Know About New U.S. Federal & State Data Protection Laws & How They Align With GDPR, Association of Corporate Counsel (ACC), September 11, 2018
Panelist, Financial Services and GDPR: The Next 60 Days ..., BrightTALK, August 14, 2018
Speaker, Navigating a Post-GDPR Business Landscape: What You Need to Know, Lowenstein Sandler, Roseland, New Jersey, August 1, 2018
Speaker, Select Topics for Asset Managers – Privacy, Advertising and Enforcement, New York, NY, May 22, 2018
The Deep, Dark Web: What is it – and how does it impact your business?, CLE Presentation, February 13, 2018
Moderator, Blockchain Technology, Smart Contracts, and Cryptocurrency CLE Panel, Roseland, NJ, October 3, 2017
Cyber Day, Roseland, NJ, September 27, 2017
EU General Data Protection Regulation (GDPR) Implementation Update Series, Roseland, NJ, February 1, 2017
EU General Data Protection Regulation (GDPR) Mini Series, Roseland, NJ, October 6, 2016
Seton Hall Law Review Symposium, Newark, NJ, September 29, 2016
Insurance Issues in Commercial Contracts, Webinar, September 21, 2016
SEE MORE
Education
Duke University School of Law (J.D. 1984)

Union College of Union University (B.A. 1980), magna cum laude
Affiliations
The International Association of Privacy Professionals (IAPP)
Liberty Science Center, Founder and Member of Board of Directors of the Women's Leadership Council
Licensing Executives Society, New Jersey Metro Chapter
American Bar Association
New Jersey State Bar Association
Executive Association of New Jersey

Past President and Chair of the Board of Trustees