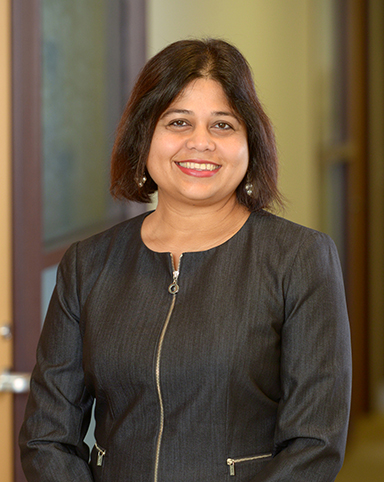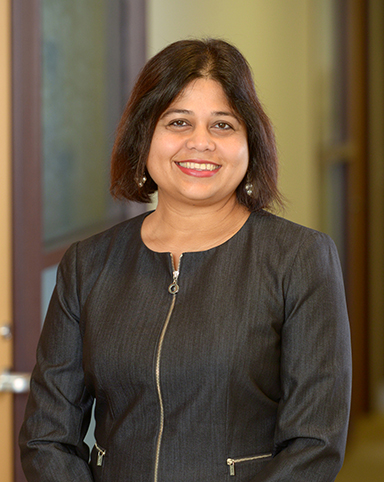 See more section
Mita is an intellectual property lawyer providing clients with sophisticated patent advice and counsel. She serves clients ranging from startups to established corporations, providing services that include U.S. and international patent prosecution, patent portfolio management and counseling, analysis of patent validity and potential infringement, and IP transactional and litigation support.
Mita's experience includes managing a patent portfolio of 500+ domestic and international cases for institutional clients. She is valued for her ability to expedite patent prosecutions by leveraging the United States Patent and Trademark Office's (USPTO) fast tracking provisions and special pilot programs. Mita has also assessed patent liability issues in the context of technology licensing, conducted IP due diligence for corporate mergers and acquisitions, and provided research and drafted various documents (such as discovery requests, expert rebuttal reports, and motions to compel) for IP litigations.
With an extensive technical background in electrical and computer engineering, Mita drafts and prosecutes original patent applications and provides other patent-related services regarding a broad array of technological products and services. These include complex electronic and optoelectronic devices and circuits, thin film batteries and electrochromic devices, simulation and software tools, microelectronic and nanoelectronic circuits, biosensors, smartphones, tracking and navigation devices, blockchain technology, artificial intelligence, social networking platforms, and internet commerce.
Recipient of a National Science Foundation research grant, Mita patented optoelectronic device integration and packaging technology, which was later transferred to the NSA's Microelectronics Research Laboratory. She is the author of numerous legal and scientific articles and an experienced speaker at academic conferences.
Mita is registered to practice in California and before the USPTO. She is fluent in Bengali, English, and Hindi.
PUBLICATIONS
IN THE MEDIA
April 18, 2019

Lowenstein Sandler was featured prominently in Diversity in Action magazine in a piece focused on opportunities in tech law for diverse people with backgrounds in STEM. Madhumita Datta, Ph.D., discusses her transition from engineer to patent agent to intellectual property lawyer, finding satisfaction in working with inventors by "giving voice to their invention, protecting their legal rights, and bringing their inventions closer to market." Kathleen A. McGee considers lawyers working the area of tech law "to be some of the luckiest because we get to shape the law in the way that very few practices do."

The article also highlights the work of Ed Zimmerman, Chair of Lowenstein's Tech Group, on behalf of LGBTQ rights and against gender bias in the tech field. Ed comments on how recent law school graduates are attracted to tech law because "they grew up in the space and are early adopters." A. Faith English, the firm's Manager, Diversity & Inclusion, adds that her early experiences in private practice, public policy, and social justice have enhanced her ability to develop successful diversity initiatives, remarking on the importance of "having someone who looks like you at the power table."
Speaker, Fast Tracking Green Patent Applications, Global IP Convention , New Delhi, India, January 2012
Author and Presenter, A Novel Integration Platform with On-board Thin-Film Heaters for Single-Mode Fiber-Pigtailed Photonic Devices, 15th LEOS annual meeting, Glasgow, Scotland, 2002
Author and Presenter, Suspended Waveguide-Based Tunable Integrated Optical Filters on Indium Phosphide MEMS Platform, American Vacuum Society's 51st Annual International Symposium, Anaheim, CA, 2004
Author and Presenter, Wavelength-Selective Integrated Optical MEMS Filter in InP, IEEE 18th International conference on Micro-Electro-Mechanical Systems (MEMS2005), Miami Beach, FL, January 2005
Education
Santa Clara University School of Law (J.D. 2016); Witkin Award for Academic Excellence for paper on World Intellectual Property Organization (WIPO); judicial extern, Hon. Beth Labson Freeman, U.S. District Court for the Northern District of California

University of Maryland, College Park (M.S. 1999, Ph.D. 2002), Electrical and Computer Engineering; award for best presentation, Electrical Engineering Seminar Series

Jadavpur University (B.E. 1995), Electrical Engineering
Affiliations
Women's Intellectual Property Law Association (WIPLA)
Silicon Valley Intellectual Property Law Association (SVIPLA)
Institute for Electrical and Electronics Engineers (IEEE)
The Indus Entrepreneur (TiE Silicon Valley chapter)
Women in Engineering
Admissions
California
United States Patent and Trademark Office