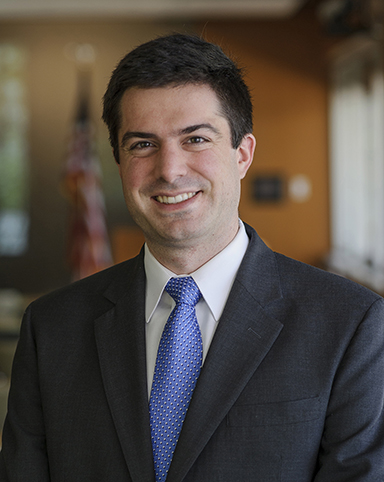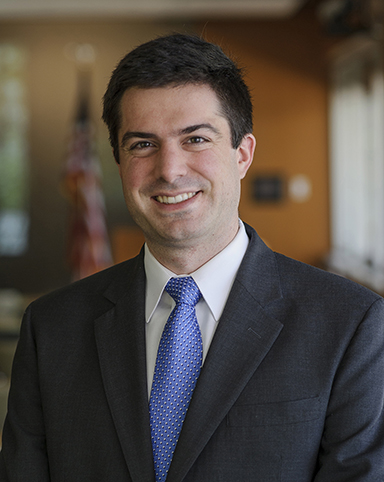 See more section
With extensive experience in federal and state courts across the country, Joe Fischetti specializes in representing corporate clients in consumer fraud class actions, financial markets litigation, and high-stakes appeals.  Joe understands that courts reach their best conclusions when they are not operating in a vacuum, and he therefore appreciates the importance of ensuring that judges and factfinders understand his clients' businesses and the markets in which they operate.  Whether starting with a case from commencement or first appearing as appellate counsel, Joe excels at breaking down complex facts and law so that courts readily comprehend the important issues at stake for his clients. 
Joe maintains an active pro bono practice for the Lowenstein Center for the Public Interest. His pro bono experience has included novel constitutional matters in the United States Supreme Court and other appellate courts, as well as representation in immigration court for refugees seeking asylum for political persecution.
Joe served as law clerk to the Honorable Katharine S. Hayden of the U.S. District Court for the District of New Jersey and the Honorable Stuart J. Rabner, Chief Justice of the Supreme Court of New Jersey. Prior to law school, Joe was a legislative assistant at a law firm in Washington, D.C., specializing in governmental affairs issues in the financial services industry.
Successfully defended a claim in the United States District Court for the Southern District of Florida for misappropriation of trade secrets relating to ideas for the development of an electronic exchange for repurchase agreements, winning a complete victory on summary judgment with a finding that the client, a broker-dealer, never utilized or disclosed the alleged ideas at issue.
Represented the State of New Jersey as special outside counsel in the State's lawsuit against Volkswagen, Audi, and Porsche for their role in a massive consumer fraud scandal known as "dieselgate." Successfully negotiated a settlement of all claims for a total of $69 million for New Jersey.
Represents institutional investors as plaintiffs in the civil prosecution of securities fraud cases.
Defeated certification of a class of ratepayers suing a Massachusetts electric utility for damages caused by widespread and lengthy blackouts following a major winter storm. Successfully defended that result on appeal to the Massachusetts Supreme Judicial Court, which resulted in one of the key Supreme Judicial Court opinions addressing the standards for class certification in Massachusetts.
Represented a major biotechnology company in the State Court of New Jersey in a 350-plaintiff case involving claims related to the use of human acellular dermal matrices in ventral hernia surgery and abdominal wall reconstruction.
Provided pro bono representation to a Colombian refugee who sought asylum as a result of political persecution. After seven years of proceedings in Immigration Court and before USCIS, the client secured an adjustment of status and became a permanent resident of the United States.
Represented a leading residential real estate developer in a $200 million dispute in the District of Maryland involving the proposed purchase of 1,250 acres of land in Prince George's County.
Represented a partner in a business dispute concerning a large apartment complex, successfully obtaining judgment in excess of $50 million against defendant managing partner for civil racketeering offenses, fraud, breach of fiduciary duty, and breaches of the partnership agreement and partnership law.
SEE MORE
New Jersey Rising Stars (2019)

Recognized for work in Class Action/Mass Torts

ABA/BNA: Award of Excellence (2010)

Recognized for Labor and Employment Law
FIRM NEWS
PUBLICATIONS
IN THE MEDIA
July 27, 2018

Law360 notes Gavin J. Rooney and Joseph A. Fischetti in an article highlighting a victory for our clients in two related class actions in which the New Jersey Appellate Division affirmed the lower court's dismissal of the actions. Plaintiffs alleged violations of the New Jersey Truth-in-Consumer Contract, Warranty and Notice Act, but Lowenstein Sandler won a threshold motion to dismiss (affirmed on appeal) for failure to show harm. The case is Gregory R. Duke, et al. v. All American Ford, et al. (subscription required to access article)

May 19, 2016

Joseph Fischetti is quoted in Law360 regarding his comments on a panel at the New Jersey State Bar Association Annual Meeting and Convention on the subject of recent developments and trends in New Jersey class action practice.

February 8, 2016
Panelist, Class Actions: Perspectives on Key Issues, New Jersey State Bar Association: 2019 Annual Meeting and Convention, Atlantic City, NJ, May 17, 2019
Panelist, Consumer Protection Litigation in a Nutshell, New Jersey State Bar Association/New Jersey Institute for Continuing Legal Education, New Brunswick, NJ, June 12, 2018
Panelist, Class Actions At The Crossroads, New Jersey State Bar Association Annual Meeting and Convention, May 16, 2018
Panelist, Does How We Regulate Business Matter? The TCCWNA Tidal Wave: Causes, Consequences & Responses, New Jersey Civil Justice Institute, October 11, 2016
Speaker, Contract Drafting to Avoid or Mitigate Class Action Exposure, Lowenstein Sandler's Spring Alumni CLE Day, June 7, 2016
Panelist, The Evolving Nature of Class Actions in New Jersey, New Jersey State Bar Association Annual Meeting and Convention, May 19, 2016
SEE MORE
Education
Seton Hall University School of Law (J.D. 2010), magna cum laude; Seton Hall Law Review, Executive Editor

George Washington University (B.A. 2005), cum laude, History and Political Science
Affiliations
New Jersey State Bar Association

Class Actions Special Committee
Appellate Practice Special Committee

Association of the Federal Bar of New Jersey
American Bar Association

Class Actions & Derivative Suits Committee

District V-B Ethics Committee, Supreme Court of New Jersey, 2017-present