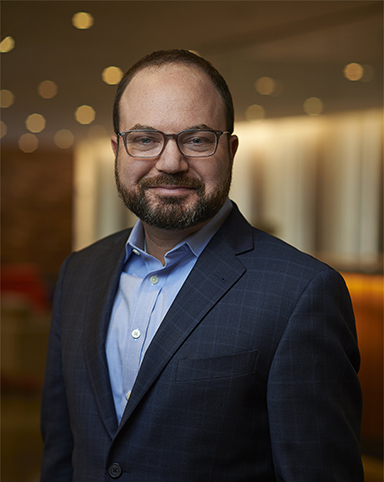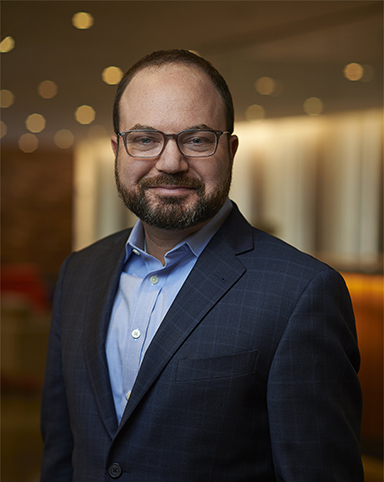 See more section
A trusted advisor to unsecured creditors, creditors' committees, and distressed companies, Jeff's tenacious counsel adds steady momentum to our growing client base in retail bankruptcy and is a strong resource to distressed clients in the technology sector. His practice centers on Chapter 11 bankruptcy reorganizations and related litigation. Current representations include the creditors' committees in Gibson Guitar, United Sporting Companies, Mission Coal Company, Fred's, Gander Mountain, and Vitamin World; individual creditors Under Armour and Estée Lauder in Bon-Ton Stores Chapter 11, Estée Lauder in Sears Canada proceedings, National Football League in Cumulus Media Chapter 11, and participant lenders in Toys "R" Us and Tops Markets Chapter 11 cases.
Jeff often provides advice to private equity-sponsored and venture capital-backed distressed investors, representing boards of directors and management in the out-of-court wind down or distressed M&A process in the following industries: health care, internet-connected home devices, digital content delivery websites, and digital advertisement and content delivery through television and alternative media.
As a certified bankruptcy mediator and an approved fee examiner by the U.S. Trustee for Region 3, Jeff most recently served on the Official Fee Review Committee in the Adelphia Communications bankruptcy cases and as the fee examiner in the Endeavour Operating Chapter 11 case. Jeff also recently served as mediator in the Digital Domain Chapter 11 cases in adversary proceedings involving preferential transfers and fraudulent conveyance actions.
Iconic Consumer Brands and Their Creditors: Creditors' committees of Atari, Lenox China, Brookstone and Gibson Guitar; individual creditors include Under Armour, Fila USA, Columbia Sportswear, Brooks Running.
Consumer, Retail and Manufacturing: Creditors' committees of Blockbuster Video, Filene's Basement, Golfsmith, City Sports, Brookstone, Sharper Image, Pizzeria Uno, Vestis (Bob's Stores, Eastern Mountain Sports, Sports Chalet), KB Toys, Levitz Furniture, Wickes Furniture, Bombay Company, Skymall, Allen's, Alexander Gallo Holdings, Signature Styles (dba Spiegel, Newport News, and ShapeFx), Archbrook Laguna Holdings, Oriental Trading, Claim Jumper Restaurants, Sports Collectibles (dba BC Sports), Goody's Family Clothing, Boscov's, Scooter Stores, Harvey Electronics, Bachrach Clothing, Rag Shops, Norstan Apparel Shops, Troutman's Emporium, The Walking Co., Velo Holdings, Christopher's Men's Stores, Cornell Trading. Debtor representations include Crabtree & Evelyn, Metropark USA.

Sports, Technology, Media and Entertainment

: National Football League in the Cumulus Media chapter 11 cases; New York Cosmos in the restructuring of the National American Soccer League (NASL) to avoid closure of the league at the end of 2016; creditors' committee in chapter 11 of music streaming service, Beyond Oblivion; KIT Digital, Fuhu (children's Nabi™ tablets), Aquion, HipCricket.

Distressed Technology Companies and the Internet-Connected Home

: Debtors in chapter 11, including Quirky, Inc. And Wink, Inc. in the sale of their assets to Flextronics, Inc.; Metromedia Fiber Network; out of court wind down and sale of LittleThings, Inc. to RockYou.
FIRM NEWS
PUBLICATIONS
IN THE MEDIA
Presenter, F&D Reports/Creditntell/ARMS Meeting, New York, NY, November 4, 2019
Presenter, Bankruptcy 101 – 2019, Credit Research Foundation's Credit & Accounts Receivable Forum and Expo, National Harbor, MD, October 14, 2019
Presenter, Do I Really Need to Read This? Bankruptcy Filings Every Credit Manager Should Understand, ABC-Amega , March 12, 2019
Panelist, Eye on Bankruptcy, American Bankruptcy Institute Annual Spring Meeting, Washington, D.C., April 21, 2018
Moderator, 2017 Year in Review, Annual Advanced Restructuring and Plan of Reorganization Conference, New York, NY, November 13, 2017
Presenter, The Retail Apocalypse:  How Does the Trade Respond?, National Apparel & Footwear Credit Association, Las Vegas, NV, November 10, 2017
Presenter, The Retail Apocalypse:  How Does the Trade Respond?, National Association of Credit Management' Luggage and Travel Industry Credit Group, New York, NY, October 16, 2017
Presenter, Do I Really Need to Read This?  Bankruptcy Filings Every Credit Manager Should Understand, Interbike International Bicycle Pre-Conference, Las Vegas, NV, September 19, 2017
Presenter, Fortifying Your Credit Foundation:  What Are Your Legal Options When a Customer Approaches Chapter 11?, Interbike International Bicycle Pre-Conference, Las Vegas, NV, September 18, 2017
Presenter, My Customer Filed Bankruptcy:  Now What?, Credit Management Association Webinar, August 17, 2017
Panelist, Paths for Committees Post-Jevic, American Bankruptcy Institute Mid-Atlantic Workshop, Hershey, PA, August 4, 2017
Presenter, Do I Really Need to Read This?  Bankruptcy Filings Every Credit Manager Should Understand, Outdoor Retailer Summer Market Pre-Conference, Salt Lake City, UT, July 25, 2017
Presenter, Differences Between Chapters 7 and 11 Bankruptcy, Credit Management Association Webinar, July 21, 2017
Presenter, F&D Reports/Creditntell/ARMS Meeting, New York, NY, May 8, 2017
SEE MORE
Education
St. John's University School of Law (J.D. 2000), cum laude; Articles Editor, American Bankruptcy Institute Law Review

State University of New York at Albany (B.A. 1997), Criminal Justice and Political Science
Affiliations
American Bankruptcy Institute
NYC Bankruptcy Assistance Project, Board Member
American Bar Association, Business Law Section

Business Bankruptcy Committee
Co-chair, Business Bankruptcy Committees Subcommittee