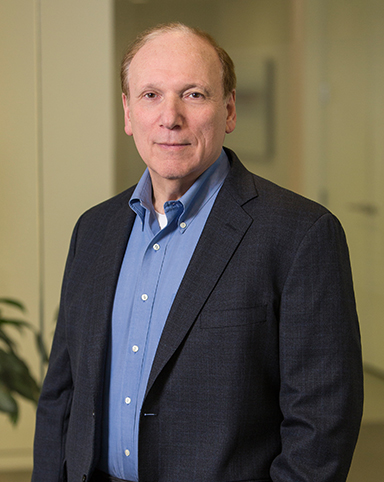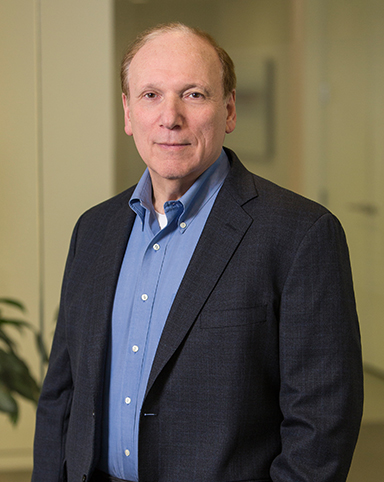 Jeffrey Blumenfeld
Partner
Co-Chair, Antitrust & Trade Regulation
See more section
Jeff is a leading figure in the competition issues that shape today's economy, particularly those affecting telecommunications and other technology-based companies. Clients value his understanding of a wide variety of industries as well as his collaborative approach to accomplishing business goals. With more than 35 years of government and private practice experience Jeff has an in-depth knowledge of competition principles, technology, regulation, and economics.
As outside counsel, in-house general counsel, and board director, Jeff represents companies and their investors on competition issues, including those at the intersection of antitrust and intellectual property. Understanding that legal strategy must serve business strategy, Jeff functions as an integral part of his clients' business teams, from major brands to early-stage venture-backed tech companies.
Jeff is an accomplished litigator and trial lawyer in a variety of complex matters, including criminal price-fixing investigations, class actions and other criminal and civil antitrust matters (both plaintiff and defense), as well as mergers and acquisitions. His trial expertise includes both presenting and cross-examining not only fact witnesses on competitive conduct issues, but also  technologists, engineers, economists, and other experts. He also has a long record of successfully trying complex technology matters involving these same issues at US District Courts, at the FCC, and at state regulatory commissions nationwide. All these benefit from his ability to "translate" complex technology for non-technology-literate decision makers.
Beginning his career with more than a decade at the U.S. Attorney's Office and the Antitrust Division of the Department of Justice (DOJ), Jeff has first chaired more than 60 jury trials and has argued more than 20 appellate cases. As Assistant Chief of the Special Regulated Industries Section of the Antitrust Division, Jeff supervised investigative and trial staffs in complex matters in the financial services and telecommunications industries.
Jeff was one of four senior trial attorneys in the 18-month trial of United States v. AT&T (the divestiture case), arguably the most complex monopolization cases ever tried successfully by the Government, covering abusive conduct over a span of several decades.  He had a senior supervisory role directing a large team in determining the theory of the case, conducting discovery including extensive depositions, architecting the Government's case, and both presenting and cross-examining numerous key witnesses, including fact, technology, engineering, and economic witnesses.  He then served as chief of the entire trial staff during the first wave of post-divestiture litigation.
While in private practice, Jeff was called back to the Antitrust Division several times to work with trial staffs in developing complex cases, including those that became US v Microsoft and US v MasterCard and Visa.
Drawing on this experience, Jeff has taught trial practice throughout his career, at a variety of forums including the Attorney General's Advocacy Institute of the US Department of Justice, the National Institute for Trial Advocacy ("NITA"), as an adjunct professor at the Georgetown University Law Center, and at several law firms.
Represented the Transport Workers Union in the Department of Justice challenge to the merger of American Airlines and US Airways.
Serves as outside general counsel to HEVC Advance, an independent licensing administrator formed to support the rapid and widespread adoption of the new HEVC/H.265 video compression standard.
Represented an air cargo carrier in international antitrust cartel investigations and related civil litigation.
Represented a Fortune 10 company as plaintiff in an antitrust civil litigation for recovery of overcharges by cartel members.
Represented a Fortune 100 company in defense of an antitrust class action.
Represented a major online company in defense of civil antitrust litigation.
Serve as outside general counsel to HEVC Advance, formed to accelerate the widespread adoption and deployment of H.265/High Efficiency Video Coding technology and products.
The Best Lawyers in America (2009-2019)

Recognized in the Antitrust Law section.

Super Lawyers (2017-2019)

Recognized for Antitrust Litigation in Washington, D.C.

Antitrust Division of the Department of Justice

Special Commendation for Outstanding Service in the Antitrust Division
PUBLICATIONS
PRESS MENTIONS
Speaker, Business Solutions for Licensing Markets in the Digital Era, OxFirst Third IP and Competition Forum: Creating the Missing Link in the Digital Economy, Brussels, February 14-15, 2019
Speaker, IP/Antitrust in a Changing World , China Institute of International Antitrust and Investment, Beijing, China, December 13, 2018
Speaker, Washington's New Views on Standard Essential Patents?, SAS Conference on Patent Litigation, March 2018
Speaker, View from Both Sides of the Aisle: Issues in Antitrust Practice in Government Agencies and in Private Practice, ABA Section of Antitrust Law, Cartel and Criminal Practice Committee and Membership and Diversity Committee, Washington, D.C., January 10, 2018
Speaker, View from Both Sides of the Aisle: Issues in Antitrust Practice in Government Agencies and in Private Practice, ABA Section of Antitrust Law, Cartel and Criminal Practice Comittee, Washington, D.C., January 10, 2018
Speaker, Antitrust Essentials for Credit Professionals, Credit Management Association Webinar, July 25, 2017
Speaker, Antitrust, Patent Law, SEPs, FRAND: Who's in Charge Here?, SAS Conference on Patent Litigation, April 2017
Speaker, IP, Antitrust, and FRAND in China Today, Client Presentation, February 2017
Speaker, Recent Developments in Telephone Consumer Protection Act (TCPA) Enforcement and Litigation, ABA Section of Antitrust Law, Civil Practice and Procedures Committee, New York, NY, December 5, 2016
Panelist, The Risk of Connectivity, Bloomberg NEXT, Washington, D.C., November 17, 2016
EU Developments on Standard Essential Patents: Huawei v. ZTE and After, Client Presentation, October 2016
SEE MORE
Education
University of Pennsylvania Law School (J.D.)

Brown University (A.B.), cum laude