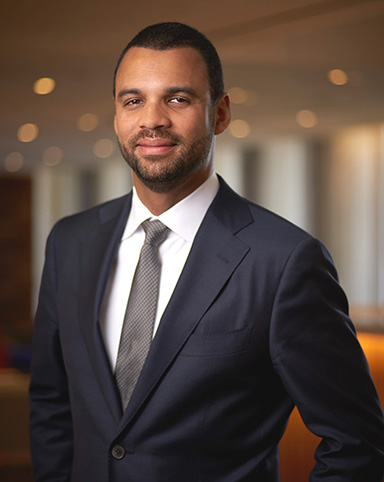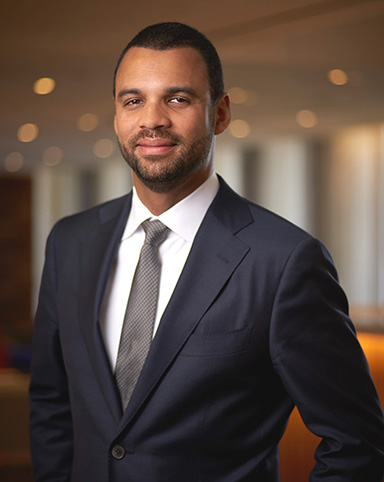 See more section
A former senior counsel for the U.S. Securities & Exchange Commission (SEC) with extensive experience investigating and litigating securities laws violations, Greg provides strategic advice to individuals and businesses in financial services and other industries. He serves as a key advisor on investigations and litigation strategy and applies his firsthand knowledge of the SEC to help clients manage risk and achieve positive outcomes in matters led by financial regulators.
Prior to joining the firm, Greg served for five years in the SEC's Division of Enforcement, most recently as a member of the Asset Management Unit, where he managed investigations and litigations concerning investment advisors, hedge funds, private equity funds, and mutual funds. Greg's matters involved issues such as hedge fund valuations, private equity fee disclosures, compliance violations, market manipulation, performance advertising, insider trading, derivative arbitrage, and accounting. He received four Directors' Awards from the Division of Enforcement in recognition of his outstanding achievements in investigative work.
Greg's notable enforcement actions included the fraudulent mismarking of mortgage-backed securities by principals and traders at a registered investment advisor and a fraudulent scheme by certain company insiders to take undisclosed control of tens of millions of dollars' worth of publicly traded stock of a Fortune 500 company, both of which led to parallel criminal actions brought by the U.S. Attorney's Office for the Southern District of New York. He also investigated and filed the first enforcement action brought by the SEC against a robo-advisor in a matter alleging violations of the Investment Advisers Act of 1940. 
Before joining the public sector, Greg worked at two AmLaw 50 firms on a broad range of matters for financial institutions and corporations, including complex contract disputes, internal investigations, securities class action lawsuits, employment disputes, and bankruptcy adversary proceedings. Representing both plaintiffs and defendants, Greg has experience in structured products litigation, insurance and reinsurance claims, complex contractual disputes, trade secret infringement, and criminal defense matters.
He previously served as a law clerk to the Honorable William H. Walls of the U.S. District Court for the District of New Jersey.
FIRM NEWS
PUBLICATIONS
IN THE MEDIA
June 13, 2019

Greg Baker is featured in an article in the Hedge Fund Law Report describing the growth of the asset management industry and how new products and services like robo-advisors must comply with securities regulations: "Just because their business model is different does not mean that the SEC will give them a pass." Drawing from his previous experience as senior counsel for the U.S. Securities & Exchange Commission's Asset Management Unit, Baker recommends external compliance consultants to implement robust programs: "The best way for fund managers to protect themselves from liability is by having strong compliance programs and training employees on the risks and their responsibilities … Tone at the top is something that the SEC looks at very carefully in any investigation. Whether people at the top are taking compliance seriously usually manifests itself in how compliance is handled throughout the organization."

April 1-9; April 29, 2019

The growth of Lowenstein's White Collar Criminal Defense and Capital Markets Litigation practices with the arrival of new partners Rachel Maimin and H. Gregory Baker is highlighted in The New York Times, Law360 (April 1, 2019; April 29, 2019),  NJBIZ, Securities Docket, Law.com, Global Investigations Review, Bloomberg Law – Big Law Business, Reuters, The Deal, and the Commerce and Industry Association of New Jersey's (CIANJ) Business Beat newsletter. Several of the articles note the new partners' previous high-profile government experience: Maimin as part of the Southern District of New York team that investigated and prosecuted President Donald Trump's former personal attorney Michael Cohen, and Baker's extensive investigative work with the Department of Justice, the Federal Bureau of Investigation, the Internal Revenue Service, and other federal agencies. (subscription required to access certain content).

April 1, 2019

The American Lawyer features Lowenstein Sandler's recent "lateral hiring spree of government lawyers and prosecutors" in an article on the arrival of new partners and former government litigators Rachel Maimin and Greg Baker. Both Maimin, former SDNY assistant U.S. attorney, and Baker, former senior counsel at the U.S. Securities & Exchange Commission, praised Lowenstein's "commitment to growing its white-collar practice," in addition to the strength of its investment management and funds practice, as critical elements attracting them to the firm. 

The piece notes that since former Attorney General of New Jersey Anne M. Milgram joined the firm in July 2017 as special counsel and former Attorney General of New Jersey Christopher Porrino returned to the firm in 2018, Lowenstein has welcomed several former prosecutors and government lawyers. The firm's Litigation team now includes former First Assistant Attorney General of New Jersey Peter Slocum; former Assistant U.S. Attorney, Eastern District of New York Ryan M. Wilson; former Assistant U.S. Attorney, Southern District of New York Elie Honig; and former Deputy Attorney General of New Jersey Shontae D. Gray. 

Porrino, Chair of the firm's Litigation group, says that "he expected the firm's 'talent binge' to continue. … 'We're focused on talent and we're focused on experience and I think Rachel and Greg are great examples of that.'" (This article also appeared in the New Jersey Law Journal and on Yahoo! Finance and Yahoo! News.) (subscription required to access certain content) View Lowenstein's news announcement about Maimin and Baker joining the firm.
Speaker, DOJ and SEC Investigations: Best Practices for Asset Managers, ACA Compliance Group's Fall 2019 Compliance Conference, Lost Pines, TX, September 19, 2019
Panelist, DOJ and SEC Investigations: Best Practices for Asset Managers, ACA Fall 2019 Compliance Conference, Lost Pines, TX, September 19, 2019
Speaker, E-mail Best Practices and Protecting Attorney-Client Privilege for FinTech Startups, TechGC FinTech Roundtable Lunch, New York, NY, August 1, 2019
Panelist, From Examination to Enforcement – An Insider's Look at the Evolution of a Case, Lowenstein Sandler & ACA Compliance Group, New York, NY, June 6, 2019
Education
Columbia Law School (J.D. 2004); Harlan Fiske Stone Scholar; senior student editor, The American Review of International Arbitration

Amherst College (B.A. 2001)
Affiliations
New York City Bar

Minorities in the Profession Committee

American Bar Association

Securities Litigation Committee

National Bar Association
Admissions
New York
New Jersey
U.S. Court of Appeals for the Second Circuit
U.S. District Court for the Southern District of New York
U.S. District Court for the Eastern District of New York
U.S. District Court for the District of New Jersey