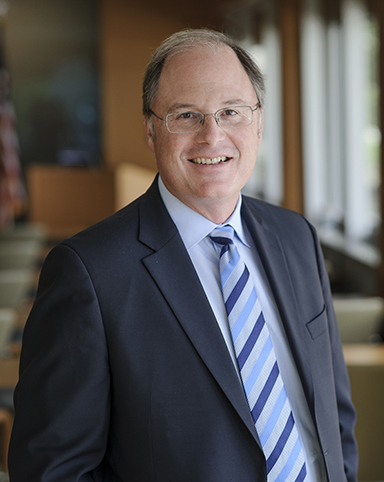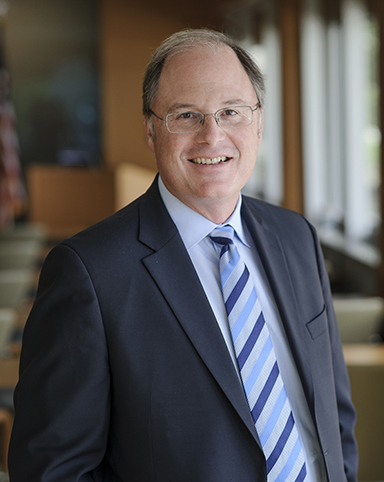 Gavin J. Rooney
Partner
Chair, Business and Class Action Litigation
See more section
Gavin specializes in class action and complex commercial litigation, representing corporate and institutional clients. Consistently recognized as a leading commercial litigator, Gavin has been described by clients as "excellent" and "very thorough, detail-oriented, and extremely intelligent" (Chambers USA).

Gavin's interest in military history has served him well in successfully defending corporate clients in securities, shareholder derivative, class action, consumer fraud, mass tort, and RICO claims. Approaching every matter from a strategic angle, he surveys the state of play, assembles facts, determines tactics, and deploys a clear-sighted grand strategy to achieve his clients' business goals. Gavin effectively manages massive claims and supervises large teams of lawyers while remaining the central point of contact for his clients.

Gavin has handled numerous jury and nonjury cases across the United States. He has argued before the appellate courts of California, Florida, Massachusetts, New Jersey, and New York, and before several federal circuit courts of appeal. He also handles other types of commercial litigation, from shareholder disputes to real estate and environmental matters.
Represented the State of New Jersey as special outside counsel in the State's lawsuit against Volkswagen, Audi, and Porsche for their role in a massive consumer fraud scandal known as "dieselgate." Successfully negotiated a settlement of all claims for a total of $69 million for New Jersey.
Defeated certification of a class of ratepayers suing a Massachusetts electric utility for damages caused by widespread and lengthy blackouts following a major winter storm. Successfully defended that result on appeal to the Massachusetts Supreme Judicial Court, which resulted in one of the key Supreme Judicial Court opinions addressing the standards for class certification in Massachusetts.
Led the defense of Bristol-Myers Squibb against several hundred toxic tort lawsuits designated as a "mass tort" by the New Jersey Supreme Court, with parallel cases pending in the District of New Jersey.
Won a decision from the Third Circuit affirming dismissal of RICO, Consumer Fraud Act, and other claims brought by a putative class of third-party payers against Merck, in which the plaintiffs' alleged injury arose from the defendant's supposed marketing of oncology drugs for "off label" indications. This victory was profiled in Law360, "How They Won It," July 10, 2012, and is considered to be one of "The Best Prescription Drug/Medical Device Decisions of 2012" by some industry experts.
Successfully prosecuted a securities fraud claim before the Financial Industry Regulatory Authority on behalf of a large pharmaceutical company against a major investment bank, seeking to recover massive losses incurred from short-term cash management investments when the 2007 financial crisis struck the markets. Secured a nine-figure settlement for the client.
Defeated a motion to certify a class of real estate developers suing Verizon, claiming that Verizon had improperly charged them for expenses involved in relocating the utility's infrastructure in order to accommodate their developments.
Won summary judgment on behalf of a short-biased investment fund, dismissing RICO conspiracy claims brought by a pharmaceutical company alleging that the short seller conspired with other hedge funds, a sell-side stock analyst, and others to supposedly spread false information and manipulate the plaintiff's stock price. The case was widely followed by the press ("The Inside Story of a Wall Street Battle Royal," Forbes, July 26, 2006, and "SEC Looks at Hedge Funds' Trades," The Wall Street Journal, Feb. 13, 2009).
Defended Schering-Plough against securities fraud claims that it misled investors about its manufacturing problems and the risks those problems supposedly posed to FDA approval of a new blockbuster antihistamine drug.
SEE MORE
Chambers USA: America's Leading Lawyers for Business: (2013-2019)

Recognized for work in General Commercial Litigation

The Best Lawyers in America (2015-2019)

Recognized in the Commercial Litigation section. 

New Jersey Super Lawyers (2009-2014, 2017-2018)

Recognized for work in Business Litigation, Class Action/Mass Torts, and Securities Litigation
FIRM NEWS
PUBLICATIONS
IN THE MEDIA
Panelist, Annual Fall Legal Reform Conference, New Jersey Civil Justice Institute, Florham Park, NJ, October 9, 2018
Speaker, A Review of the New Jersey Supreme Court's Recent TCCWNA Decisions, New Jersey Civil Justice Institute, October 11, 2017
Speaker, No-Injury Class Actions: The Efforts to Reform and the Tools to Defend, Lowenstein Sandler and U.S. Chamber Institute for Legal Reform Seminar, June 15, 2017
Speaker, An Update on TCCWNA Action, New Jersey Civil Justice Institute, April 28, 2017
Speaker, Defending No-Injury Class Actions Post-Spokeo: Standing for Statutory Violations, State Court Litigation, and CAFA Removal, Strafford Class Action Webinar, April 27, 2017
Education
Columbia University School of Law (J.D. 1992), Harlan Fiske Stone Scholar

State University of New York at Binghamton (B.A. 1989), with honors, Phi Beta Kappa
Affiliations
New Jersey State Bar Association
New Jersey Law Reform Association
Defense Resources Institute
Association of the Federal Bar of the State of New Jersey
International Institute for Conflict Pervention and Resolution (CPR)