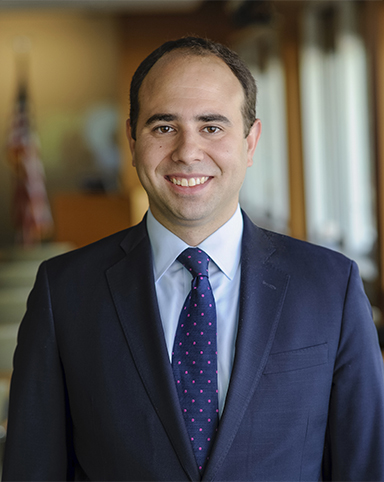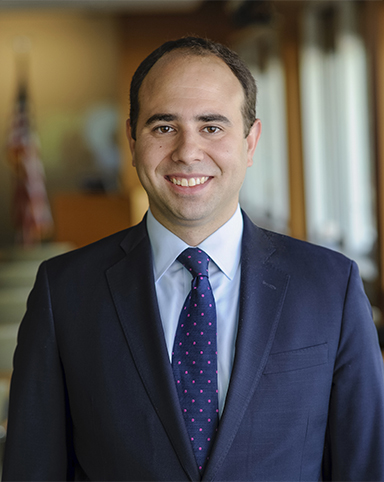 See more section
Eric has extensive experience advising corporate policyholders on a wide array of insurance coverage issues. In particular, Eric has developed a deep understanding and knowledge base in several niche specialty policies, including representations and warranties (R&W) insurance, directors and officers (D&O) policies, and cyber insurance.
On the counseling side of his practice, Eric advises private equity clients and strategic buyers when purchasing R&W insurance to improve the policy's terms and conditions, narrow the exclusions, and facilitate the underwriting process so R&W insurance matters do not delay the deal. Other types of policies–such as D&O, professional liability, and cyber–can be negotiated too. And because of his deep knowledge of market standards, Eric assists policyholders in identifying and then pursuing policy enhancements that can pay dividends when a claim is presented.
When policyholders face coverage disputes, Eric has helped his clients recover well over $100 million in insurance proceeds. His focus is to resolve the claim efficiently–minimizing the costs and burdens on his clients–while positioning the claim to maximize coverage. Sometimes, this means mediating with insurers before (or shortly after) filing a lawsuit. At other times, litigation is necessary to make insurers pay. Either way, Eric takes a strategic approach, continually focusing on the key issues and actions to win the case.
Eric has also litigated multiple pro bono matters through his work with the Lowenstein Center for the Public Interest. He has helped veterans obtain medical and disability benefits from the United States Department of Veterans Affairs. He has also helped six unaccompanied immigrant minors–who faced abuse and violence in their home countries–obtain permanent residency in the United States.
Currently representing a private equity investor in a full limits loss under a R&W policy resulting from the seller's breach of the financial statements representation in the purchase agreement.
Represented numerous private equity and strategic buyers in mergers and acquisitions, placing hundreds of millions of dollars in R&W insurance policy limits.
Represent Mist Pharmaceuticals, LLC in an ongoing coverage litigation against Berkley Insurance Company (Berkley). We secured partial summary judgment reestablishing Berkley's duty to defend Mist in an investor lawsuit pending in Delaware. Mist was awarded the full amount of the firm's litigation fees and costs.
Successfully represented a group of employee benefit plans in recovering under their former financial advisor's crime policy following the advisor's theft of plan funds.
Successfully represented a corporate policyholder conducting environmental cleanups at 30 sites across the country in the recovery of millions of dollars under historic general liability policies.
Achieved a defense verdict following a trial in Federal Court in Idaho for a manufacturing client who was sued by the United States for purported CERCLA violations.
Represented numerous corporate policyholders to secure enhancements to terms and conditions of D&O, professional liability, employment practices, fiduciary liability, and cyber insurance policies.
Achieved trial and appellate court victories in New York State Court for Sterling Infosystems, Inc., a provider of background checks and consumer reports. As a result of these victories, Sterling's professional liability insurer has to cover Sterling, up to its full $5 million policy limit, for several putative class action lawsuits alleging violations of the Fair Credit Reporting Act. In addition, the insurer was ordered to reimburse Sterling for the attorneys' fees and expenses incurred for the coverage litigation.
George Washington University Law School Clinical Legal Association: Outstanding Student Award

Awarded for work with the law school's Public Justice Advocacy Clinic
FIRM NEWS
PUBLICATIONS
IN THE MEDIA
Speaker, Lowenstein Sandler and ACC New Jersey's 5th Annual Cyber Day, Lowenstein Sandler; ACC New Jersey, Roseland, NJ, October 3, 2019
Speaker, Strategies for Managing Cyber Risk and Maximizing Insurance Recoveries:  Rapid-Fire Case Studies, ACC - New Jersey and Lowenstein Sandler's Cyber Day, Parsippany, NJ, June 2, 2016
Education
George Washington University Law School (J.D. 2009), with honors

George Washington University Columbian College of Arts & Science (B.A. 2006)