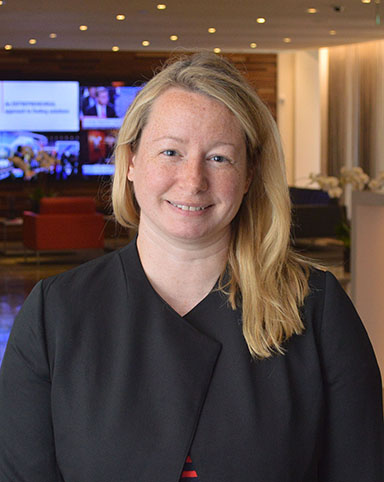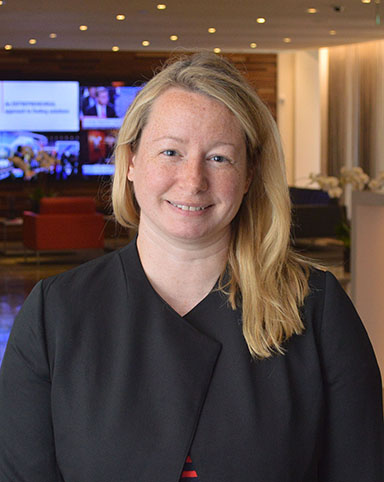 Elisia provides transactional services to corporate and financial clients requiring strategic advice and counsel on a broad array of complex matters.
Her experience includes handling all aspects of corporate transactions related to mergers and acquisitions, including negotiating and drafting stock, asset, and franchise purchase agreements; merger agreements; and prospectus and offering memoranda. Elisia has also represented clients in private equity and joint venture investments, securities offerings, financing transactions, fund formation, regulatory issues, and a variety of other matters. She has managed deals from start to finish, including negotiating and drafting relevant contracts, overseeing due diligence, working with specialist attorneys, facilitating communication flows between principals and advisors, and coordinating closings.
In addition to her corporate work, Elisia has provided pro bono legal services, including handling political asylum petitions, disabled veteran claims and nonprofit corporate governance matters.
Prior to joining the firm, Elisia worked as in-house transactions counsel at an alternative asset management firm and as an associate with a prominent international law firm.
PUBLICATIONS
PRESS MENTIONS
Lowenstein Sandler is noted as lead counsel to Vesey Street Capital Partners, LLC (VSCP) in their recapitalization of Elite Body Sculpture as published in The PE Hub Network, Cision PR Newswire, and The Business Journals (Lowenstein deal team: Marc B. Kramer, Brooke A. Gillar, Steven E. Siesser, Lowell A. Citron, Michael Walutes, Lesley P. Adamo, Eileen Overbaugh, Elisia M. Klinka, Nicholas Gonski, Darren Goodman, Megan Monson, Eric Jesse, Alanna Sandoval, Jeffrey M. Shapiro, Jack Sidorov, Mark P. Kesslen, Paul M. Krueger, Michael A. Buxbaum, Norman W. Spindel, Mary J. Hildebrand, Bryan Sterba, Manali Joglekar, and Stuart S. Yusem.)

StreetInsider.com, The Deal, citybizlist, The PE Hub Network (October 15, 2018; December 18, 2018), MarketWatch, Law360, Global Legal Chronicle, and Business Wire note Lowenstein Sandler as counsel to Cambium Learning Group, Inc. in its $900 million definitive merger agreement with Veritas Capital. (Lowenstein deal team: Steven E. Siesser, Elisia M. Klinka, Brooke A. Gillar, Michael J. Mueller, Lauren M. Troeller, Bianka V. Barraza, Lowell A. Citron, Jeffrey Blumenfeld, Jack Sidorov, Jeffrey M. Shapiro, Steven M. Skolnick, Kate Basmagian, Scott Siegel, Lesley P. Adamo, Sophia Mokotoff, Darren Goodman, Megan Monson, Katie R. Glynn, David W. Field, Michael A. Kaplan, Eric Jesse, Nicholas G. Mehler, Steven M. Hecht, Sean Collier, Edward J. Hunter, Zarema A. Jaramillo, Andrew David Behlmann, and Gina M. Seong.) (subscription required to access certain content) View Lowenstein's news announcement about this transaction.
Education
Fordham University School of Law (J.D. 2010), cum laude; associate editor, Fordham Law Review; staff member, Fordham Environmental Law Review; teaching assistant, Legal Writing Program; executive board member, Domestic Violence Action Center; judicial externship, Hon. Loretta A. Preska, U.S. District Court for the Southern District of New York; prosecutorial externship, Appellate Division, Manhattan District Attorney's Office

Cornell University (B.A. 2001), Phi Beta Kappa, Honorable Distinction in Every Subject; National Collegiate Scholar; Golden Key Honors Society; Dean's List