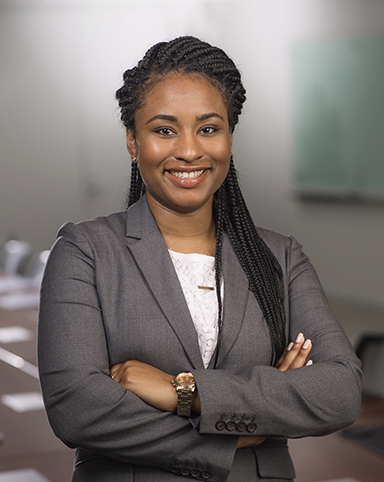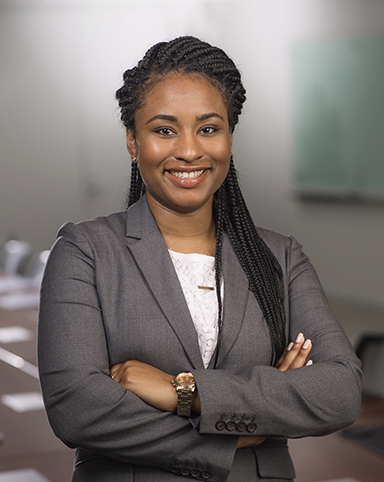 See more section
Courtney represents corporate policyholders in complex insurance coverage disputes relating to directors and officers liabilities, government investigations, professional errors and omissions liabilities, products liabilities, and environmental liabilities. She has successfully implemented legal strategies to obtain favorable coverage results for a range of clients, including defense contracting firms, financial services firms, automobile parts manufacturers, government-sponsored enterprises, and regulated utilities, as well as individual directors and officers.

Courtney has successfully worked on teams that have achieved favorable summary judgment decisions on dispositive issues for clients, and she has prepared mediation statements that ultimately resulted in settlement of her clients' claims. Courtney's experience includes drafting opening pleadings, written discovery, and depositions; conducting meet and confer conferences; and successfully moving to compel discovery. She has also handled all aspects of insurance coverage claims, from drafting notice letters to responding to insurer investigatory reservation of rights letters and insurer claim denials.
Represents a leading deposit insurance organization seeking payment of insurance proceeds in connection with dozens of lawsuits filed in more than seven states against failed banks' directors and officers for negligence, gross negligence, and breach of fiduciary duty.
Representing a Fortune 50 design and manufacturing company seeking defense and indemnity coverage for lawsuits claiming damages arising from an allegedly defective manufacturing process.
Representing a leading manufacturing company seeking insurance coverage for environmental liabilities.
Represented the largest managed care organization in the Pacific Northwest in a lawsuit to obtain insurance coverage for class actions alleging civil RICO violations.
Panelist, Think You're Covered as an "Additional Insured"? Know Your Rights, Risks, and Liabilities., Lowenstein Sandler; Washington Business Journal, October 24, 2018
Speaker, Understanding Your Cyber Exposure and How Insurance Will Respond, McLean, VA, June 7, 2018
Speaker, Understanding Your Cyber Exposure and How Insurance Will Respond, Lowenstein Sandler LLP, Washington, D.C., April 11, 2018
Shortcuts to Favorable Insurance Claims, January 11, 2018
Speaker, Insurance Coverage for the Additional Insureds – Spreading the Risk, Lowenstein Sandler LLP, Washington, D.C., October 26, 2017
Speaker, ALM Breakfast Series, Washington, D.C., October 6, 2016
Speaker, Best Practices for Insurance Placement and Claims Resolution, Lowenstein Sandler and Lockton, October 6, 2016
Speaker, Strategies for Managing Cyber Risks and Maximizing Insurance Recoveries, Lowenstein Sandler D.C. Cyber Day Seminar, Washington, D.C., June 8, 2016
Speaker, The False Claims Act – Recent Developments, Best Practices, and Pursuing Insurance To Manage the Risk, Washington, D.C., April 7, 2016
SEE MORE
Education
Howard University School of Law (J.D. 2011)

Villanova University (B.A. 2008)
Admissions
New York
District of Columbia