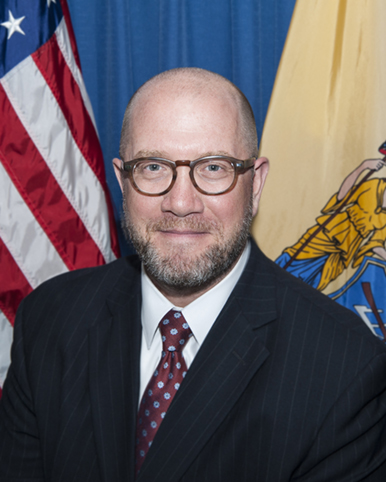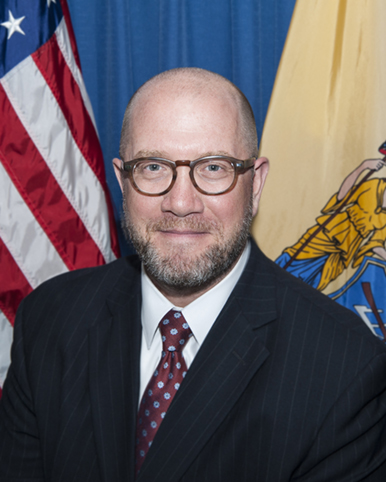 Christopher Porrino
Partner
Chair, Litigation Department
See more section
Chris returned to Lowenstein Sandler in 2018 after serving as the 60th Attorney General of New Jersey. A seasoned trial lawyer, negotiator, and crisis manager, he possesses a rare combination of real-world pragmatism and strategic problem-solving skills forged in courtrooms, in the halls of government, and in the glare of the national media spotlight.
As Chair of the firm's Litigation department, Chris helps Fortune 500 clients achieve critical goals and defend against seemingly insurmountable challenges. He advises and represents businesses and individuals in civil, criminal, and regulatory matters involving securities, consumer fraud, banking, insurance, tax, antitrust, real estate, and the environment, among others. He also conducts internal investigations for clients faced with allegations of wrongdoing or suspected wrongdoing by insiders.
As head of one of the most powerful Attorney General Offices in the country, Chris indicted and convicted the former mayor of New Jersey's third-largest city. He oversaw the implementation of bail reform, the most significant reform of New Jersey's criminal justice system in its history, via a model that is now being replicated nationally.  He took action against antisemitism and other forms of discrimination, and pioneered the country's strictest opioid prescribing rules, paving the way for an almost immediate and very steep reduction in the number of opioid painkillers prescribed by physicians in New Jersey. In addition, Chris worked to improve trust between police and the communities they serve, and led the planned closure of a Civil War-era youth prison in one of the most significant reforms in the history of the state's juvenile justice system.
Chris first entered public service in 2012 as Director of the Division of Law within the New Jersey Attorney General's Office. In that post, he led a team of 500 civil lawyers, overseeing thousands of litigation matters and dozens of trials on behalf of the state's various departments and agencies, including the Departments of Environmental Protection, Banking and Insurance, and Transportation, as well as the Division of Consumer Affairs. As Director, he personally handled and argued some of the state's most sensitive and important cases, both at the trial court level and in the New Jersey Supreme Court.
Chris served as Governor Christie's Chief Counsel beginning on the day that the widely reported "Bridgegate" scandal broke in the media.  He guided the administration through that crisis and its aftermath. As one of only two direct reports to the Governor, Chris also had broad responsibility for judicial appointments, legislative matters, and all state authorities, including the Port Authority of New York and New Jersey.
Before his government service, from 2004 until 2012, Chris was a partner and Vice Chair of Lowenstein Sandler's Litigation department, where he focused on criminal and civil trial practice. Earlier in his career, he served as a law clerk to then-Magistrate Judge Freda L. Wolfson, U.S. District Judge for the District of New Jersey.
The ROI Influencers Power List: Lawyers (2019)

Recognized as one of New Jersey's most powerful and influential people in the legal industry

New Jersey Law Journal: Attorney of the Year (2018)

Awarded to a lawyer who "made his or her mark on the profession, and in the law, with an achievement that goes beyond service to the client." Chris received the honor in recognition of his significant achievements while serving as New Jersey State Attorney General, as profiled in the law journal's video and article.

Chambers USA: America's Leading Lawyers for Business (all years eligible since 2009)

Recognized as an "absolutely top-notch litigator" with a unique ability to "get matters resolved quickly," and as a trial lawyer who "invariably makes the right choices"

The College of New Jersey's Criminology Student Association: Gene Carte Memorial Award (2018)

Received the Gene Carte Memorial Award for criminal justice reform efforts and other achievements while serving as New Jersey State Attorney General

Newark North Jersey Committee of Black Churchmen (2018)

Received the Dr. Edward W. Verner Award for outstanding service to the people of New Jersey

PolitickerNJ Power List (2017)
National Organization of Black Law Enforcement Executives (NOBLE) (2017)

Received Achievement Award for "Bridging the Gap" Between Communities and Police

Seton Hall University School of Law (2017)

Received Public Servant Award

NJBIZ Power 100 List (2015 & 2017)
Chabad House – Lubavitch (2016)

Received Ner Tamid, Eternal Light Award 

Super Lawyers (all years eligible since 2009)
SEE MORE
FIRM NEWS
PUBLICATIONS
IN THE MEDIA
Speaker, Corporate Counsel Symposium, Essex County Bar Foundation,

Essex Fells, NJ

, October 17, 2019
Panelist, Ethical Lessons From Fiddler on the Roof, 2019 Jewish Law Symposium, Whippany, NJ, September 25, 2019
Panelist, Natural Resource Damage Claims: A Renewed and Significant Risk for New Jersey Corporations, Lowenstein Sandler, Roseland, NJ, November 28, 2018
Panelist, NJ Cannabis Insider Live, Rahway, NJ, October 3, 2018
Panelist, The State Budget: How It Impacts Your Business, Commerce and Industry Association of New Jersey (CIANJ), Hackensack, NJ, June 1, 2018; 8:00-10:00 a.m.
Panelist, Navigating Internal Investigations and Fraud Prosecutions in Healthcare and Beyond, New Jersey State Bar Association's 2018 Annual Meeting and Convention, Atlantic City, NJ , May 17, 2018; 10:00 -11:15 a.m.
Panelist, Opioid Epidemic Summit, Daytop New Jersey, Mendham, NJ, May 15, 2018
Panelist, A Woman's Place Is In the Courtroom, U.S. District Court for the District of New Jersey and Association of the Federal Bar of New Jersey Brown Bag Lunch Series, Newark, NJ, May 3, 2018
SEE MORE
Education
Seton Hall University School of Law (J.D., 1992), with honors

Lehigh University (B.A., 1989), high honors
Affiliations
Fellow, The American Bar Foundation
Trustee, Association of the Federal Bar
Supreme Court of New Jersey, Committee on Model Civil Jury Charges (2004-2012)
Trial Attorneys of New Jersey, Former Member, Board of Trustees (2006-2013)
Summit Speech School, Member, Board of Trustees (2006-2012)