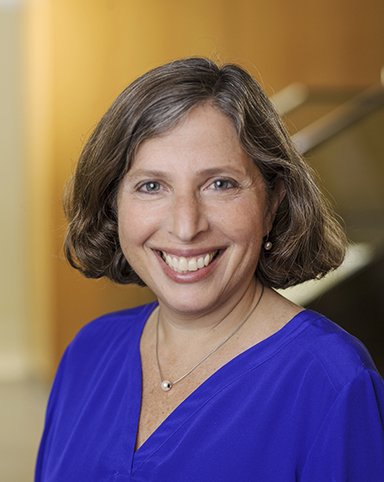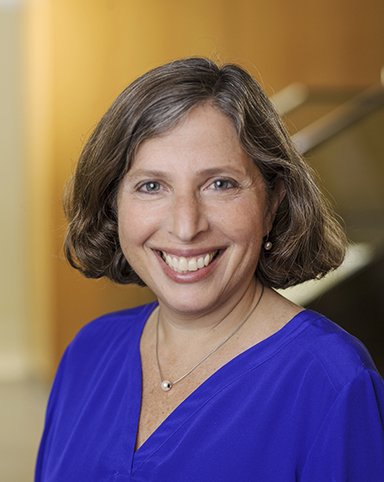 Catherine Weiss
Partner
Chair, Lowenstein Center for the Public Interest
See more section
A lifelong public interest lawyer, Catherine is committed to maximizing the impact of Lowenstein Sandler's pro bono work. As Chair of the Lowenstein Center for Public Interest, she brings strategic focus to the firm's pro bono efforts and deepens its partnerships with leading nonprofit and community organizations across the country and within the firm's local communities.

Under Catherine's direction, the Center has expanded on the firm's historic commitment to public service by building an award-winning program that serves hundreds of low-income individuals and the nonprofit organizations that support them. The firm boasts extensive pro bono experience in areas such as immigration, education, and housing.

Catherine brings to her pro bono work at Lowenstein Sandler a significant background in public interest law. Before joining the firm, she served as Director of the Division of Public Interest Advocacy in the New Jersey Department of the Public Advocate, Deputy Director of the Democracy Program at the Brennan Center for Justice at NYU School of Law, and Director of the Reproductive Freedom Project in the national office of the ACLU.

As part of her role overseeing the firm's pro bono work, Catherine maintains a substantive practice as a litigator. She approaches matters with an appellate lawyer's eye, constructing challenges to unjust laws or policies and winning decisions that reform the law. When she isn't leading her own teams in appeals or impact litigation, she manages and participates in a number of Lowenstein Sandler's signature pro bono initiatives, including representation of children in immigration proceedings; victims of persecution in asylum proceedings; survivors of domestic violence seeking orders of protection and custody of their children; veterans in disability hearings; low-income individuals in bankruptcy proceedings; tenants trying to avoid eviction; low-income entrepreneurs who need business advice; low-income inventors who need assistance with patent applications; adults seeking to become legal guardians of children in their care; and nonprofit organizations seeking counsel and assistance in corporate and governance matters.
Represented 25 church-state scholars in an amicus brief to the Supreme Court of the United States, arguing that the Establishment Clause prevents religious nonprofits, colleges, and universities–as well as closely held for-profit companies–from shifting the burden of their religious objections to contraceptive coverage to their employees and students by declining to file paperwork they view as making them complicit in the provision of such coverage by other entities.
Leads the firm's representation of children in immigration proceedings, ensuring that many each year are placed with safe custodians, protected from persecution in their home countries, and defended from deportation.
Represented leading national immigration organizations as amici in the Supreme Court of New Jersey in a case that clarified the role of the state courts in cases involving Special Immigrant Juvenile Status and lifted barriers to this key form of immigration relief for children.
Partnered with Merck and Legal Services of Northwest Jersey to create and run the Veterans Justice Initiative, which was recognized as a model private-nonprofit partnership at the 2014 White House Access to Justice Forum. Enlisted corporate legal departments at Bristol-Myers Squibb and Sanofi in the initiative. Helped secure pro bono medical evaluations for veterans seeking disability benefits.
Partnered with Merck and Volunteer Lawyers for Justice to create and run a Chapter 7 Bankruptcy Program and argued an appeal in the Supreme Court of New Jersey that successfully dispelled unfounded legal ethics concerns about the program, clearing the way for broader nationwide participation by the bankruptcy bar in pro bono practice.
Partnered with Prudential and Volunteer Lawyers for Justice to design and launch an ongoing, court-based pro bono clinic to provide legal advice and document-drafting to assist low-income tenants in defending themselves from eviction.
Represented twenty-one church-state scholars in an amicus brief to the Supreme Court of the United States, arguing that the Establishment Clause prevents the government from allowing for-profit corporations to shift health care costs to their employees by claiming a religious exemption from the Affordable Care Act's contraception mandate.
Represented leading national Latino and Asian organizations in an amicus brief to the Supreme Court of the United States, demonstrating that an Arizona law requiring documentary proof of citizenship to vote impeded registration by naturalized citizens in violation of federal law. Helped persuade the Court to invalidate the law.
SEE MORE
National Law Journal (2018)

Catherine Weiss – Recipient of the Immigration Trailblazer Award for her significant impact on pro bono practice, policy, and strategy in the immigration field

Thurgood Marshall College Fund, Award of Excellence (2017)

For professional distinction and commitment to justice, civil rights, and education.

New Jersey Law Journal, Lifetime Achievement Award (2016)

One of 25 lawyers recognized for their roles in shaping New Jersey law

Common Cause, Champion of Democracy Award; New Jersey League of Women Voters, Hurricane Heroes Award (2013)

For running Election Protection hotline and protecting voters' rights in the aftermath of Hurricane Sandy
FIRM NEWS
PUBLICATIONS
IN THE MEDIA
Panelist, The Immigration Crisis and Its Impact on Women and Children, New York Women's Bar Association Foundation, New York, NY, November 29, 2018
Panelist, Ethical Issues in Representing Immigrant Children in NY, Immigrant Advocates Response Collaborative Conference, October 26, 2018
Speaker, A Right to Counsel for Low-Income People Facing Deportation, Eviction, and Other Life-Altering Matters, Princeton Freshman Orientation Program, Roseland, NJ, September 7, 2017; September 4, 2018
Presenter, The Supreme Court's Consideration of Masterpiece Cakeshop v. Colorado Civil Rights Commission, Annual Meeting of LGBTQ Section of the NJ State Bar Association, New Brunswick, NJ, March 10, 2018
Presenter, Ethical Issues in Representing Immigrant Children in NY, Annual Conference of NY Pro Bono Counsel, New York, NY, February 13, 2018
Speaker, LGBTQ Equality and Reproductive Rights, Equal Justice Conference, Pittsburgh, PA, May 5, 2017
Panelist, The Anatomy of a Pro Bono Partnership, Pro Bono Institute Conference, Washington, D.C., March 9, 2017
Panelist, Ethical Issues in Representing Immigrant Children, Pro Bono Institute Conference, Washington, D.C., March 24, 2016
Speaker, Reproductive Rights in the Supreme Court, 1989 to this Term, Yale College, February 26, 2016
Presenter, Briefing on Special Immigrant Juvenile Status, U.S. Senate and House of Representatives, October 14, 2015
Panelist, Ethical Issues in Pro Bono Practice, Prudential Legal Department, June 15, 2015
Panelist, Ethical Issues in Representing Immigrant Children, Equal Justice Conference, May 7, 2015
Panelist, Pro Bono in Practice: Criminal Justice, Pro Bono Institute Conference, March 5, 2015
Panelist, Ethics: Conflicts of Interest? A Pro Bono Bankruptcy Case Study, Pro Bono Institute Conference, March 5, 2015
Panelist, Breaking Up Is Hard To Do: Terminating Representation of a Pro Bono Client, APBCo (Association of Pro Bono Counsel) Academy, October 8, 2014
Panelist, Real World Ethical Issues in Pro Bono Practice, NYC Bar Association, June 16, 2014
Witness, Elections in New Jersey, Tri-State Hearing on Voting Rights, National Commission on Voting Rights, April 11, 2014
Panelist, Public-Private Partnerships: The Veterans Justice Initiative, White House Forum on Increasing Access to Justice, April 8, 2014
Presenter, Same-Sex Marriage in New Jersey, Prudential Legal Forum, December 16, 2013
Panelist, Ethical Issues in Pro Bono Practice, Equal Justice Conference, May 9, 2013
Speaker, Restoring Foreclosed Properties to the Market, Best of the 2013 PBI Annual Conference Series: Marketplace of Ideas - Transactional Pro Bono Projects Webinar, April 25, 2013
Judge, New York Law School Moot Court Finals, September 18, 2011
SEE MORE
Education
Yale Law School (J.D. 1987)

Yale University (M.A. 1984), National Science Foundation Fellowship

Princeton University (A.B. 1981), summa cum laude; Phi Beta Kappa
Admissions
New York
New Jersey
District of Columbia