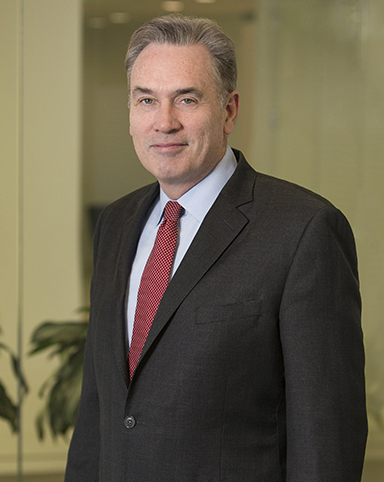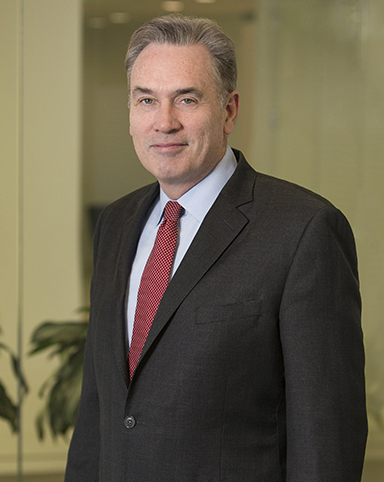 See more section
In exclusive interviews on Lowenstein's YouTube channel, Andrew Reidy discusses:
Andrew represents policyholders in disputes against insurance companies in connection with a wide variety of insurance policies, including directors and officers (D&O), commercial liability, property, errors and omissions, crime, and fidelity policies. His clients, including Fortune 100 corporations and governmental entities, rely on his "deep subject matter expertise" (Chambers) in insurance-related disputes throughout the country.

Andrew's practice includes a broad spectrum of legal services, from counseling companies on how to maximize an insurance recovery to representing policyholders in mediation, arbitration, litigation, and trial in state and federal courts. In the course of 30 years of representing policyholders, he has successfully tried insurance cases and argued complex insurance issues before numerous courts, including the highest courts of Massachusetts, Iowa, and Delaware.

Andrew has authored and co-authored hundreds of articles and frequently lectures on coverage issues. He has been a regular speaker at programs sponsored by, among others, Forbes, Mealey's, The Risk and Insurance Management Society, and the American Bar Association. He has also appeared on Court TV regarding D&O insurance.

Andrew is recognized as a leading lawyer nationally by Chambers USA. According to the 2016 edition of the guide, sources say, "He probably has some of the best practical common-sense judgment that I've ever seen in a lawyer. He's able to hone in very quickly on the strengths or weaknesses in a client's case and he will be honest with his clients both ways."
Represented several Blue Cross Blue Shield entities in litigation to obtain insurance coverage for RICO class actions. Obtained significant rulings about the broad scope of reinsurance discovery. Matter settled formally on the eve of trial.
Represented an equipment manufacturer in obtaining summary judgments for tens of millions of dollars for defense costs relating to asbestos cases; successfully argued appeal upholding the award of coverage.
Represented Goodrich against more than 30 insurance companies in an environmental liability coverage dispute. Tried the case against non-settling insurers, winning an award of $42 million for cleanup and defense costs, a future award worth tens of millions of dollars, a bad faith verdict, and an attorneys' fees award of $12 million. The decision was later affirmed on appeal.
Represented the former head of Tyco Inc. in obtaining a declaration that Chubb had a duty to defend and pay defense costs in civil and criminal actions; the ruling was affirmed on appeal.
Represented Barrick Gold Corporation in mediation to obtain insurance coverage for settlement of a securities class action; the matter was resolved in mediation.
Chambers USA: America's Leading Lawyers for Business: (2010-2019)

Recognized nationwide for work in Insurance: Dispute Resolution: Policyholder

Chambers USA: America's Leading Lawyers for Business: (2009-2019)

Recognized in the District of Columbia for work in Insurance: Policyholder

The Best Lawyers in America (2017-2020)

Recognized in the Insurance Law section.

Super Lawyers (2013-2018)

Recognized in Washington, D.C.

Benchmark Plaintiff: The Definitive Guide to America's Leading Plaintiff Litigation Firms and Attorneys (2013)
FIRM NEWS
PUBLICATIONS
IN THE MEDIA
October 28, 2015

December 17, 2014

Andrew Reidy and Catherine Serafin are mentioned in Law360 regarding the Eleventh Circuit's decision to overturn the lower court and hold that defendant had to provide insurance coverage for an underlying claim.
Presenter, An Analysis of Fidelity Claims for the Modern World, American Bar Association Fidelity & Surety Law Conference, Philadelphia, PA, November 7-8, 2018
Speaker, Best Practices for Insurance Placement and Claims Resolution, Lowenstein Sandler's D.C. Office, October 30, 2018
Panelist, Think You're Covered as an "Additional Insured"? Know Your Rights, Risks, and Liabilities., Lowenstein Sandler; Washington Business Journal, October 24, 2018
Speaker, Understanding Your Cyber Exposure and How Insurance Will Respond, McLean, VA, June 7, 2018
Speaker, Understanding Your Cyber Exposure and How Insurance Will Respond, Lowenstein Sandler LLP, Washington, D.C., April 11, 2018
Shortcuts to Favorable Insurance Claims, January 11, 2018
Speaker, Insurance Coverage for the Additional Insureds – Spreading the Risk, Lowenstein Sandler LLP, Washington, D.C., October 26, 2017
Speaker, Settling Claims with Insurance and Claims Against Insurers, Lowenstein Sandler LLP, Washington, D.C., April 20, 2017
Speaker, Spotlight on Corporate Litigation, Argyle Executive Forum Chief Legal Officer Forum, New York, NY, March 15, 2017
Panelist, The Risk of Connectivity, Bloomberg NEXT, Washington, D.C., November 17, 2016
Speaker, The False Claims Act – Recent Developments, Best Practices, and Pursuing Insurance to Manage the Risk, Lowenstein Sandler LLP, New York, NY, November 2, 2016
SEE MORE
Education
The George Washington University Law School (J.D. 1987)

Boston College (B.A. 1984), cum laude
Admissions
District of Columbia
Massachusetts