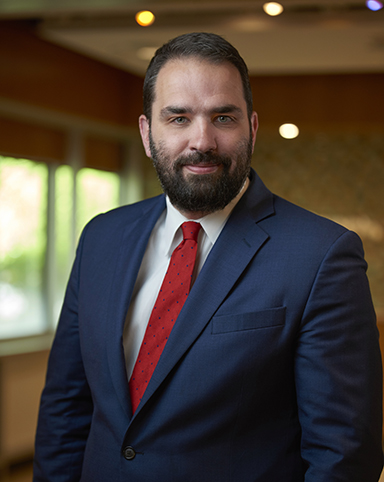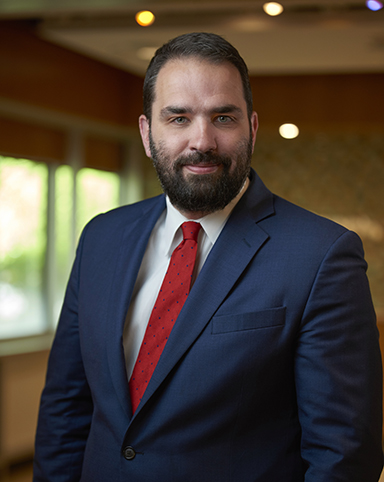 See more section
Andrew leverages his background in corporate finance and management to approach restructuring problems, both in and out of court, from a practical, results-oriented perspective. With a focus on building consensus among multiple parties that have competing priorities, Andrew is equally at home both in and out of the courtroom, and he has a track record of turning financial distress into positive business outcomes. Clients value his counsel in complex Chapter 11 cases, where he represents debtors, creditors' committees, purchasers, and investors.

Andrew writes and speaks frequently about bankruptcy matters and financial issues. Before becoming a lawyer, he worked in senior financial management at a midsize, privately held company.
Dots LLC: Bankruptcy counsel to a national clothing retailer with 400+ locations. Negotiated, documented, and obtained Bankruptcy Court approval of $30+-million inventory liquidation sale and sale of real estate leases for 200+ locations.
Hoboken Municipal Hospital Authority: Special counsel to a quasi-governmental entity in the $90 million sale of Hoboken University Medical Center in conjunction with the Chapter 11 bankruptcy case of the hospital's contracted management company.
BGI Inc., f/k/a Borders Group Inc.: Represented liquidating trust of former Borders Books retail chain in complex appellate litigation in the United States District Court for the Southern District of New York and Second Circuit Court of Appeals.
Residential Capital LLC: Bankruptcy counsel to various union benefits funds, insurance carriers, and investment managers in the Chapter 11 liquidation of the nation's fifth largest mortgage originator.
Creditors' committees: Hayes Lemmerz, ION Media, PCAA Parent LLC (AviStar Airport Parking), Pliant Corporation, Holsted Marketing, JB Booksellers, Sun-Times Media Group.
Individual creditors: General Motors Corporation, Ambassador Media Group.
Recent Published Decisions Include:
In re BGI Inc. - 504 B.R. 754 (S.D.N.Y. 2012): Successfully defended motion for a stay of interim distributions under a Chapter 11 plan.
In re RoomStore Inc. - 473 B.R. 107 (Bankr. E.D. Va. 2012): Successfully defended attempted hostile takeover of Chapter 11 debtor's LLC subsidiary by minority equity holder.
New Jersey Rising Stars (2016-2018)

Recognized for work in Bankruptcy: Business and Appellate
FIRM NEWS
PUBLICATIONS
IN THE MEDIA
Presenter, The Perfect Storm: Preparing for and Dealing with The Upcoming Corporate Debt Crisis, National Association of Credit Management, Webinar, December 2, 2019
Presenter, Terms of (Un)endearment: Evaluating and Responding to Customers' Efforts to Obtain Extended Credit Terms, Federation of Credit and Financial Professionals Webinar, November 13, 2019
Presenter, Terms of (Un)endearment:  Evaluating and Responding to Customers' Efforts To Obtain Extended Credit Terms, National Association of Credit Management Book Publishers Credit Group, New York, NY, October 2, 2019
Presenter, Terms of (Un)endearment: Evaluating and Responding to Customer Terms Pushback, ABC-Amega Webinar, September 10, 2019
Shielding Your Bottom Line From the Corporate Debt Crisis, National Chemical Credit Association (NCCA) Quarterly Credit Meeting, New York, NY, May 17, 2019
Presenter, Sears/Kmart, Toys "R" Us, and More, National Media Credit Professionals, Sponsored by: ABC-Amega Inc., New York, NY, January 15, 2019
Presenter, Protecting Your Company In The Internet Age: The Role of Social Media in Credit and Collection, ABC-Amega Webinar, November 28, 2018
Speaker, Protecting Your Company In The Internet Age: The Role of Social Media in Credit and Collection, Business Credit Intelligence Credit Summit 2018, New York, NY, November 13, 2018
Speaker, Retail Distress in 2018 and Beyond: Shielding Your Bottom Line From the Apocalypse, 2018 GHTA Annual Conference, Phoenix, AZ, October 25, 2018
Presenter, Protecting Your Company In The Age of Electronic Transactions and Social Media: Where The Click Is Mightier Than The Pen, National Business Credit Exchange, Secaucus, NJ, September 17, 2018
Presenter, Protecting Your Company In The Age of Electronic Transactions and Social Media, Credit Research Foundation Credit Accounts Receivable Forum and Expo, JW Marriott Orlando, Grange Lakes, Orlando, FL, August 13, 2018
Presenter, The Impact of Private Equity and Hedge funds on Trade Creditors' Rights, CreditRiskMonitor, July 25, 2018
Presenter, Protecting Your Company In The Internet Age: The Role of Social Media in Credit and Collection, National Chemical Credit Association, June 27, 2018
A Cautionary Tale of the 4 Cs of Credit in the Age of Electronic Transactions and Social Media, NACM Credit Congress and Expo, Phoenix, AZ, June 12, 2018
Presenter, Protecting Your Company in the Digital Age, 2018 NACM Commercial Services Annual Meeting, Portland, OR, April 19, 2018
The Retail Apocalypse and Its Impact on the Trade, 2018 GAIN-PGI Educational Conference, San Francisco, CA, April 5, 2018
Presenter, Electronic Transactions, Where The Click Is (Sometimes) Mightier Than the Pen, National Association of Credit Management, Indianapolis, IN, November 16, 2017
Presenter, Electronic Transactions, Where The Click Is (Sometimes) Mightier Than the Pen, National Association of Credit Management, Chicago, IL, October 19, 2017
Presenter, Electronic Transactions, Where The Click Is (Sometimes) Mightier Than the Pen, Association of Corporate Counsel/New Jersey All Day CLE Conference, September 15, 2017
Presenter, Protecting Your Company's Credit & Collections in the Internet Age, ABC/Amega Webinar, September 14, 2017
Presenter, Electronic Transactions, Where the Click is (Sometimes) Mightier Than the Pen, National Association of Credit Management Connect, St. Louis, MO, September 12, 2017
SEE MORE
Education
Seton Hall University School of Law (J.D. 2009), magna cum laude; Order of the Coif

University of Missouri-Saint Louis (B.S. 2005), Business Administration-Finance and Accounting; Beta Gamma Sigma
Affiliations
New Jersey Law Journal

Member, Young Lawyer Advisory Board