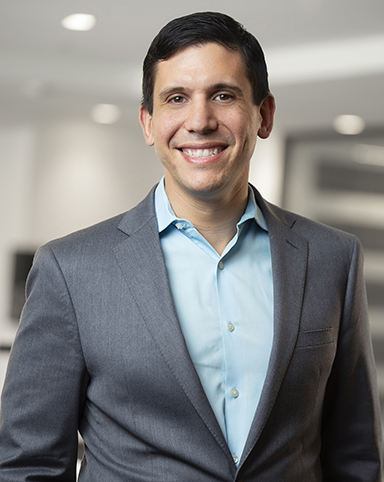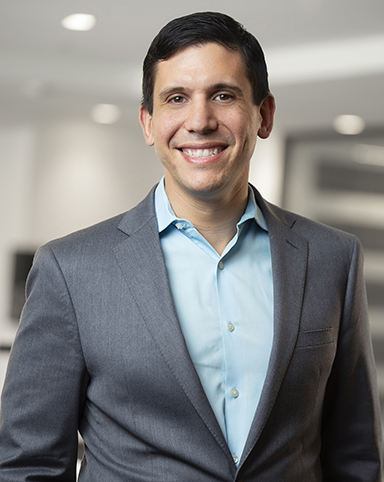 See more section
Alex represents owners, lenders, and other investors in commercial real estate transactions. His experience includes mortgage and mezzanine financings, preferred equity, leasing, joint ventures, and acquisitions and dispositions related to all asset classes, including office, retail, residential, industrial, and hospitality.
Alex also reviews, drafts, and negotiates documents such as purchase and sale, joint venture, and management agreements. He also advises on ancillary documents, guaranties, indemnities, operating agreements, opinions of counsel, certificates, and consents. Alex offers proven skills in performing general real estate transaction due diligence, including title, zoning, and survey review, as well as lease and purchase and sale abstracts.
He has helped manage real estate deals ranging in value from millions to billions of dollars in investment size and coordinated all aspects these transactions to efficiently move the deals from term sheet to closing.
A highly effective communicator, Alex is able to establish relationships of trust with clients and deal constituents. He is valued for his skill at de-escalating transaction pressure points and finding solutions that produce mutually beneficial results.
Prior to joining the firm, Alex was an associate at Shearman & Sterling LLP.
PRESS MENTIONS
August 7-9, 2019

Lowenstein Sandler's representation of Thailand's leading global chemical company, Indorama Ventures (IVL), in its $2.1 billion acquisition of Huntsman's chemicals units was featured in numerous media outlets including The Wall Street Journal and The Deal, which highlighted Nicholas San Filippo IV's role in the transaction and previous work with IVL since 2003. The Nation Thailand called the transaction "a game changing acquisition for IVL, its largest ever and one of the biggest by a Thai company in the last decade." The acquisition was also featured in Bloomberg Law- Big Law Business, The Deal, The Associated Press, the Global Legal Chronicle, Business Wire, citybizlist, Bakersfield.com, The American Lawyer, and Law360. The Lowenstein Sandler deal team included Nicholas San Filippo IV, Sam E. Khan, Stuart S. Yusem, Nicholas G. Mehler, Christine Osvald-Mruz, Doreen M. Edelman, Brian Silikovitz, Norman W. Spindel, Mark S. Heinzelmann, Mitchell McDonald, Megan Monson, Sami Najib, Sunita Patel, Alex H.Rosenthal, and Niral T. Shah. The Valence Group acted as exclusive financial adviser to IVL, and KPMG provided financial due diligence support. (subscription required to access certain content) View Lowenstein's news announcement about this transaction.

January 24, 2019

The PE Hub Network, The Deal, and Law360 (December 12, 2018; January 24, 2019) note Lowenstein Sandler as lead counsel to Cerberus Capital Management, L.P. in its acquisition of Sparton Corporation (NYSE: SPA). (Lowenstein deal team: Marita A. Makinen, Robert G. Minion, Jeffrey Blumenfeld, Mary J. Hildebrand, Nicholas G. Mehler, Christine Osvald-Mruz, Matt Savare, Jeffrey M. Shapiro, James C. Shehan, Michael Walutes, Jack Sidorov, Norman W. Spindel, Stuart S. Yusem, Manali Joglekar, Sabrina Cua, Allison Gabala, Megan Monson, Alex H. Rosenthal, Bryan Sterba, Matthew Tippy, Lauren E. Killeen, and Lauren M. Troeller.) (subscription required to view certain content) View Lowenstein's news announcement about this transaction.
Education
University of Pennsylvania Law School (J.D. 2014); associate editor, University of Pennsylvania Journal of International Law

The Wharton School (2014), Certificate of Study in Business Economics and Public Policy

University of Michigan (B.A. 2010)
Affiliations
New York City Bar Association
Real Estate Board of New York