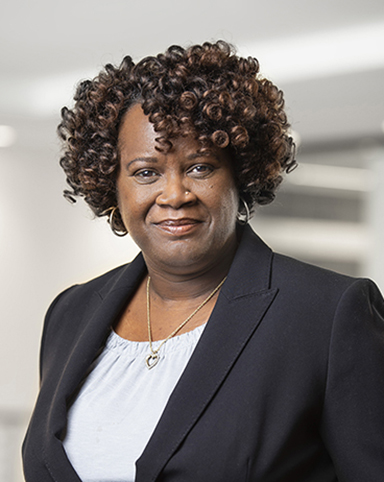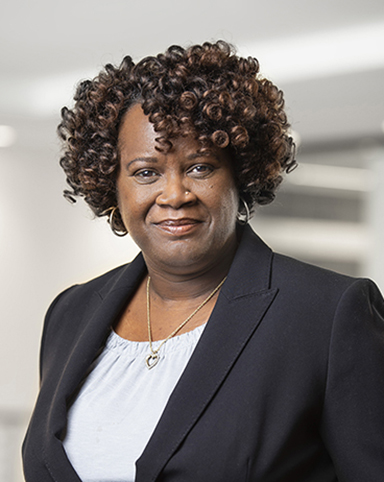 A. Faith English
Manager, Diversity & Inclusion
Faith directs Lowenstein Sandler's strategy to create a workplace that is diverse, inclusive, and respectful of differing points of view.
She serves on the firm's Diversity & Inclusion Committee and oversees the activities of our multiple employee resource groups. These include the Diversity Leadership Network, the LGBTQ Alliance, the Women's Initiative Network, LS Parents of Young Children, and the Women's Enrichment Initiative. Faith also plays a key role in shaping Lowenstein Sandler's pipeline programs, which are aimed at recruiting, developing, and promoting lawyers and professional staff who bring a wide range of perspectives to the firm. In addition, she works collaboratively with local, community, and national organizations to enhance and extend the firm's commitment to creating an inclusive workplace.
Faith has extensive experience in developing innovative diversity and inclusion initiatives. She was Associate Director of Enforcement at the National Collegiate Athletic Association (NCAA), where she analyzed and determined penalties for more than 2,500 violations of NCAA bylaws. During her tenure at the NCAA, Faith was instrumental in developing diversity and inclusion strategies and programs. For example, she led the NCAA People of Color Employee Resource Group, a group of more than 130 staff members aimed at increasing engagement and supporting professional development among NCAA staff. Faith also launched an Ally Committee to foster cross-cultural understanding among staff of different races and ethnicities, as well as Unity Circles, a series of staff gatherings on social issues relating to race, ethnicity, gender, and sexual orientation.
Faith has consulted with businesses on workplace issues and strategies to strengthen employee relations. She is co-founder of the Black Women & White Women Project, an annual one-day experience dedicated to examining relationships between black women and white women with a focus on healing and reconciliation.
Earlier in her legal career, she designed and managed the Survivor's Legal Clinic, which provided legal counsel and representation for survivors of domestic violence and sexual assault.
Faith earned an LL.M. in international human rights, a J.D. from the Robert H. McKinney School of Law at Indiana University, and a B.A. in public policy from Indiana University. She holds a master certificate in human resources management from Villanova University.