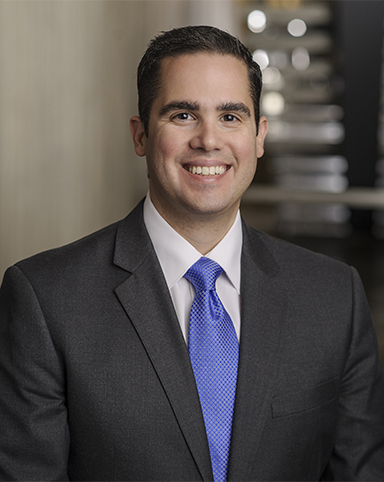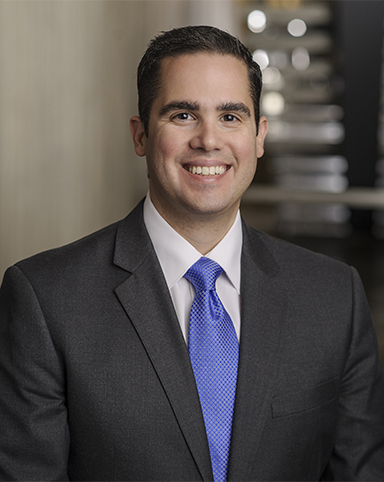 See more section
Steven brings a highly effective combination of business and government experience to his litigation practice, which focuses on corporate and government internal investigations and integrity, data privacy, and cybersecurity matters. He also advises clients on government affairs and handles complex commercial litigation, arbitration, and mediation matters. A member of the firm's e-discovery task force, Steven was named New Jersey's Young Privacy Professional Leader by the International Association of Privacy Professionals. He also co-founded the firm's Diversity Leadership Network.
Before joining the firm, Steven earned firsthand experience in public policy, public relations, and corporate affairs. As a White House presidential appointee, policy analyst, and spokesperson at the U.S. Department of Homeland Security in Washington, D.C., he served as a national media spokesperson on preparedness issues and coordinated the U.S.-UK Joint Contact Group—a transatlantic alliance to promote cooperation in areas such as cybersecurity. In the private sector, Steven later worked at KPMG, where he advised firm partners and senior executives, handled crisis management matters, and managed public relations issues for the firm's corporate social responsibility, ethics and compliance, and recruiting initiatives.
During law school, Steven served as a judicial intern in the U.S. District Court for the District of New Jersey and participated in the Seton Hall University School of Law Civil Litigation and Practice Clinic. Steven also served as a congressional intern in the U.S. House of Representatives during college.
Committed to community, Steven provides pro bono legal representation to New Jersey's immigrant community, serves on the New Jersey Center for Civic Education's board of directors and on Montclair (NJ) Township's Parks, Recreation and Cultural Affairs Advisory Committee, and is a regent on Saint Peter's University's board of regents. He is also a 2018 Presidential Leadership Scholar—a selective executive development initiative organized through the collaboration of the presidential centers of Lyndon B. Johnson, George H.W. Bush, William J. Clinton, and George W. Bush. Throughout the years, Steven has also served in a volunteer advisory capacity to three U.S. presidential campaigns.
New Jersey Law Journal: (2019)

Recognized as a New Leader of the Bar

Maverick PAC: Future 40 (2018)

Identifying and honoring young professionals from across the country who represent tomorrow's leaders in business and politics.

Scholar, Presidential Leadership Scholars Program (2018)

Historic collaboration among the presidential centers of George W. Bush, William J. Clinton, George H.W. Bush, and Lyndon B. Johnson; brings together diverse leaders to strengthen their capabilities by learning firsthand from past American presidents, cabinet members, senior officials, and top academics.

International Association of Privacy Professionals: New Jersey's Young Privacy Professional Leader (2018)
FIRM NEWS
January 1, 2020

"Eight Elected to Lowenstein Sandler Partnership"

Andrew David Behlmann

,

Eric Chafetz

,

Andrew P. Erdmann

,

Jamie Gottlieb Furia

,

Darren Goodman

,

Carl J. Hessler

,

Paul M. Krueger

,

Meagan R. Signoriello

,

Sarah P. Cole

,

Sabrina Cua

,

Craig Dashiell

,

Alexandra S. Droz

,

Nicole Fulfree

,

Maya Ginsburg

,

Bridget Harris

,

Steven Llanes

,

Sophia Mokotoff

,

Megan Monson

,

Nick Samedi

,

Meg Slachetka

,

Juan B. Soto

,

Steven K. Tam

,

Stacey C. Tyler
PUBLICATIONS
IN THE MEDIA
Keynote Speaker, Saint Peter's University Annual Academic Awards Convocation, Jersey City, NJ, September 27, 2017
Moderator/Speaker, Emerging Privacy Risk in Extended Enterprise: Tools and Tricks from the Ranks, International Association of Privacy Professionals, Florham Park, NJ, June 22, 2017
Speaker, 2016 Cyber Security Hot Spots: Laws and Best Practices, Roseland, NJ, December 13, 2016
Speaker, Doing Business in Cuba: Legal Considerations, Opportunities, and Hurdles for New Jersey Companies, ACC NJ 14th Annual CLE Conference, Whippany, NJ, September 16, 2016
Speaker, Legal Ethics Online and in Social Media, Hispanic Bar Association's Young Lawyers Committee, Newark, NJ, April 14, 2016
Education
Seton Hall University School of Law (J.D. 2013), Article Editor, Seton Hall Legislative Journal, "Best Brief Award" and "Best Oralist Award," Seton Hall Law Appellate Advocacy Program (2012)

Harvard University (M.A. 2004), Public Policy, Public Policy & International Affairs Fellowship

Saint Peter's University (B.A. 2002), summa cum laude, Communications and Political Science, Student Body President, Alpha Sigma Nu (National Jesuit Honor Society)