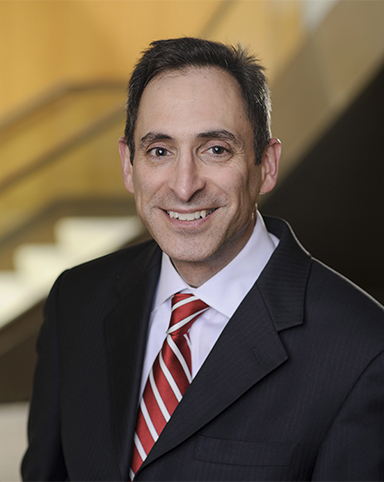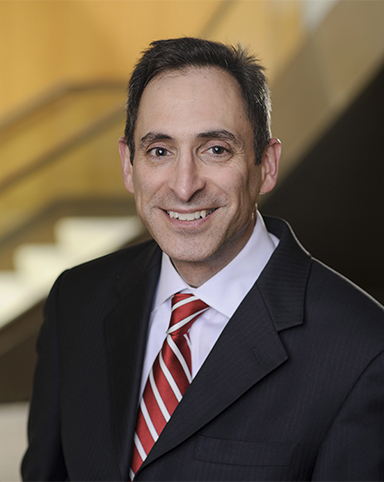 Steven M. Hecht
Partner
Vice-Chair, Appraisal Rights Practice
See more section
After bringing and defending securities and fiduciary duty claims for almost 30 years, Steve believes that the greatest value proposition is to partner with his clients in pursuing value-enhancing litigation opportunities.  Steve is a go-to lawyer for investment funds interested in utilizing the legal process to create value for their investors. Whether by activist litigation, fiduciary duty claims, or appraisal strategies, Steve has extensive experience across the gamut of options for shareholders. 
As the co-creator of the firm's Appraisal Rights Litigation blog, the only online forum devoted to educating investors about how appraisal litigation can enhance their returns in M&A deals, Steve has become widely known for his insights on this underutilized but highly effective shareholder tool.

As a securities and complex commercial litigator focusing on corporate governance and shareholder rights, Steve represents a broad range of clients, including investment funds and their portfolio companies, mortgage lenders and servicers, and public and privately held companies across different industry sectors.  

Steve's work also involves representing clients before the SEC and FINRA, and he regularly appears in New York, New Jersey, and Delaware courts. He is a member of FINRA's Board of Arbitrators.
Counseled investment funds in cases involving shareholder rights, breach of fiduciary duty, derivative actions, appraisal rights, and activist litigation.
Pioneered shareholder litigation arbitrage strategy involving public company stockholder claims against underpriced mergers.
Secured multi-million dollar recoveries for investors in several recent cases, including against Marrone Bio and its advisors.
Defended client's constitutional right to a jury before Maryland's highest court. Watch the argument here.
Represented securities issuers against Rule 10b-5 claims in securities class actions.
Represented a media company in a stock option backdating case in which the court dismissed the plaintiff's complaint and also denied the plaintiff's request for leave to replead and file a further amended complaint.
Represented and negotiated, as corporate counsel, a settlement for a complex derivative action alleging related-party transactions and then challenged and substantially reduced the plaintiff's attorneys' fees, as reported at In re Emerson Radio Shareholder Derivative Action, 2011 WL 1135006 (Del. Ch. 2011).
Represented a private foreign satellite manufacturer in a business dispute, as reported at NML Capital, Ltd. v. The Republic of Argentina, 2011 WL 1533072, (S.D.N.Y. Aug. 30, 2011), vacated as moot on other grounds, 2012 WL 4123151 (2d Cir. 2012).
SEE MORE
FIRM NEWS
October 15, 2018

"Lowenstein Represents Cambium Learning Group, Inc. in $900 Million Merger Agreement With Veritas Capital"

Steven E. Siesser

,

Elisia M. Klinka

,

Brooke A. Gillar

,

Michael J. Mueller

,

Lauren M. Troeller

,

Bianka V. Barraza

,

Lowell A. Citron

,

Jeffrey Blumenfeld

,

Jack Sidorov

,

Jeffrey M. Shapiro

,

Steven M. Skolnick

,

Kate Basmagian

,

Scott Siegel

,

Lesley P. Adamo

,

Sophia Mokotoff

,

Darren Goodman

,

Megan Monson

,

Katie R. Glynn

,

Eric Jesse

,

Nicholas G. Mehler

,

Steven M. Hecht

,

Ted Hunter

,

Zarema A. Jaramillo

,

Andrew David Behlmann

,

Gina M. Seong
PUBLICATIONS
IN THE MEDIA
Education
Harvard Law School (J.D. 1992), cum laude

Haverford College (B.A. 1989), Phi Beta Kappa
Affiliations
FINRA (formerly NASD and NYSE Regulation)

Member, Board of Arbitrators