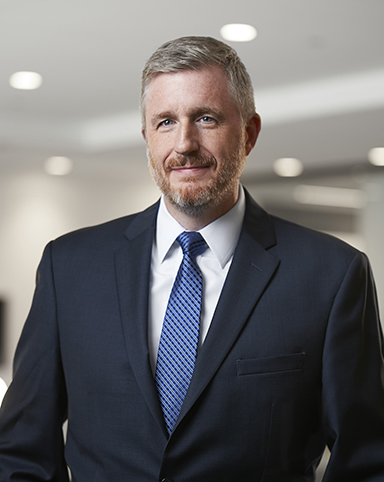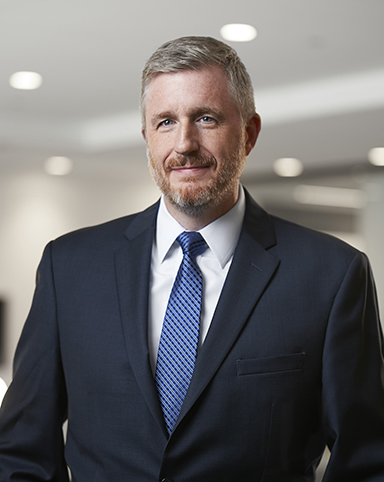 Paul's diverse practice encompasses health care counseling and litigation, white collar criminal matters (including internal investigations and crisis counseling), and appeals. His clients include health care providers, payers, and associations, as well as businesses in a wide array of industries.
As an experienced former federal prosecutor and senior adviser to chief executives in the public sector and private industry, Paul brings a unique approach to legal issues, blending traditional advocacy with practical business advice and common-sense problem solving.
Before joining the firm, Paul served as Senior Vice President, General Counsel, and Secretary at University Hospital in Newark, New Jersey. As chief legal counsel overseeing all legal matters for this 500-bed academic medical center, he was responsible for providing legal and strategic guidance to all business units, serving as counsel for the hospital's internal compliance program, and managing all litigation. Chief among Paul's many accomplishments were negotiating more than $100 million in physician service agreements.
Previously, Paul served as a top legal advisor to New Jersey Governor Chris Christie. As Deputy Chief Counsel, he was responsible for all legislative matters, administrative regulations, and executive orders. He also served as the senior negotiator with the state legislature and the federal government on matters including the annual state budget, disaster recovery contracts, interstate transportation agreements, energy distribution, and health care and hospital services.
Prior to his work in state government, Paul served as an Assistant U.S. Attorney for the District of New Jersey, prosecuting dozens of criminal cases in the Securities and Health Care Fraud Unit and the Public Protection Unit, including complex white collar crimes involving investor fraud, securities fraud, health care fraud, the Foreign Corrupt Practices Act, and domestic and international child pornography networks and child exploitation. In recognition of his work, the U.S. Department of Justice presented Paul with the Director's Award for Superior Performance.
After completing his law degree, Paul clerked for the Hon. Robert E. Cowen of the U.S. Court of Appeals for the Third Circuit and the Hon. John C. Lifland of the U.S. District Court for the District of New Jersey. 
Paul is admitted to appear before the U.S. Supreme Court and the U.S. Court of Appeals for the Third Circuit.
PUBLICATIONS
PRESS MENTIONS
Christopher Porrino discusses the recent audit of the New Jersey Economic Development Authority (EDA) and advises companies that received EDA grant incentives to ensure that they have complied with all requirements to prevent clawback claims. In an interview with ROI-NJ, Porrino provides insight into his time working closely with the EDA while New Jersey Attorney General, sharing his understanding of the EDA's procedure and missteps that can happen along the way. He emphasizes that it is important to have someone who understands state government, the interplay between the AG's office and the EDA, and the compliance requirements of grants, noting Paul B. Matey's work with the Governor's office. Porrino notes the priority of this audit for the EDA and the AG's office, and stresses that companies should ensure that required thresholds are met and adjustments for disclosure are made prior to a visit from the AG's office.

The New Jersey Law Journal, Law360 (August 21, 2018; August 31, 2018), NJBIZ, ROI, Bloomberg Law – Big Law Business, InsiderNJ, New Jersey Business, The Deal, Politico, CA3blog, and the Commerce and Industry Association of New Jersey's (CIANJ) Business Beat newsletter highlight Paul B. Matey's upcoming arrival to Lowenstein as a partner in the White Collar Criminal Defense practice following his tenure as general counsel at University Hospital in Newark, New Jersey. Several outlets quote both Lowenstein Litigation Department Chair Christopher Porrino on Matey's move (noting how well Matey's experience fits into the firm's areas of focus) and Lowenstein white collar Chair Michael B. Himmel, who calls Matey a "top-notch" attorney and "top-level" business leader. (subscription required to access certain content)
Education
Seton Hall University School of Law (J.D. 2001), summa cum laude; editor-in-chief, Seton Hall Law Review

University of Scranton (B.A. 1993)
Admissions
District of Columbia
New Jersey