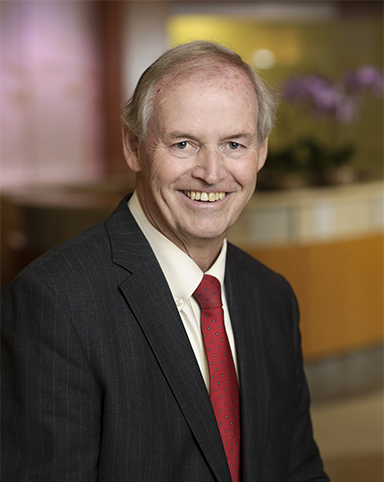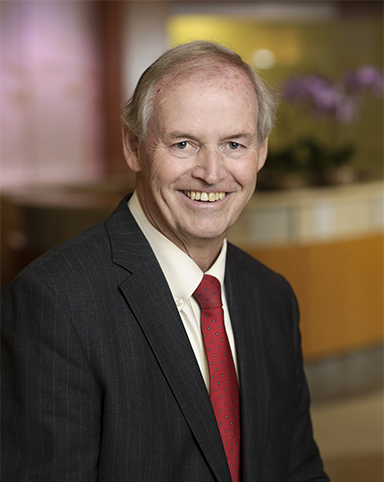 Respected as a leading authority on mass torts, Mike has built a substantial practice advising corporate clients on complex environmental, pharmaceutical, and insurance matters. Clients value his strategic perspective, which combines academic rigor and significant practical experience handling major cases.

Mike is the author of the standard treatise on mass torts, the five-volume Law of Toxic Torts: Litigation, Defense, Insurance (Thomson Reuters/West, 2016), which has been cited by courts throughout the United States and in the Federal Judicial Center's Reference Manual on Scientific Evidence, as have many of his law review articles on expert evidence and other litigation topics. He has also written extensively on New Jersey's mass tort coordination procedures, innovating a way to handle cases that was adopted by the state's courts.

An elected member of the American Law Institute, Mike has taught classes on both environmental law and mass torts as an adjunct professor at Rutgers Law School since 1984.

Mike has also been involved in a number of landmark personal injury cases in New Jersey. He served as trial counsel for Napp Chemical Co. following a plant explosion that resulted in five worker deaths and all but closed the city of Lodi. Mike also served as lead defense counsel in criminal and administrative proceedings involving industrial emissions that resulted in the hospitalization of more than 50 middle school students. In addition, he defended personal injury and property damage claims brought against Bristol-Myers Squibb by more than 150 neighbors of the company's New Brunswick manufacturing facility. Mike's influential writing about the state's handling of mass torts led to his taking part in numerous multicounty litigation matters involving both pharmaceutical products and environmental claims.

Recognized statewide and throughout the legal profession for his depth of knowledge, experience in big cases, and understanding of New Jersey court procedures, Mike is the first choice for any corporation facing complex mass tort litigation.
In re Bristol-Myers Squibb Environmental Claim: Defended a multicounty litigation in New Jersey involving personal injury and property damage claims brought by more than 150 neighbors of BMS' New Brunswick, New Jersey, manufacturing facility.
Devoe v. The P.F. Laboratories, Inc., et al.: Served as New Jersey counsel for a class action and individual claims involving the distribution of OxyContin.
In re Able Energy Explosion: Counsel for a company president in connection with criminal, civil, and regulatory matters arising out of a Newton, New Jersey, propane explosion.
In re Actonel Litigation: Defended Sanofi-Aventis and Procter & Gamble in consolidated Actonel litigation pending before Judge Higbee in Atlantic County, New Jersey.
In re Napp Technologies: Served as lead counsel with respect to OSHA and civil claims arising out of a multiple-fatality chemical plant explosion in Lodi, New Jersey.
In re Vioxx Litigation: Served as counsel to the Pharmaceutical Research & Manufacturers Association in the appeal of a decision certifying a nationwide class of Vioxx purchasers under the New Jersey Consumer Fraud Act.
Served as counsel for product and environmental insurance coverage claims of SmithKline Beecham, Hoechst Celanese Corp., Hoechst Marion Roussel, Crane Co., The BOC Group, and Georgia-Pacific Corporation.
In re HRT Litigation: Defended Sanofi-Aventis in New Jersey mass tort hormone replacement therapy cases.
SEE MORE
Chambers USA: America's Leading Lawyers for Business (2006-2016)
The Best Lawyers in America (2006-2018)
Super Lawyers (2005-2016)
Education
Rutgers Law School (J.D. 1975), Editor, Rutgers Law Review; National Moot Court Team

Amherst College (B.A. 1972), cum laude
Affiliations
Adjunct Professor of Law, Rutgers University Law School (1984 - present)
American Law Institute (Elected Member)
Founding Chair, Defense Research Institute, Environmental Law Committee
Admissions
New York
New Jersey
Pennsylvania