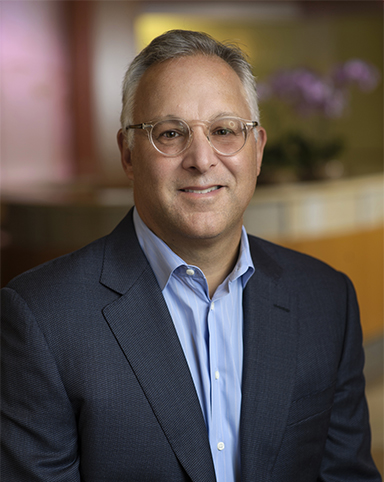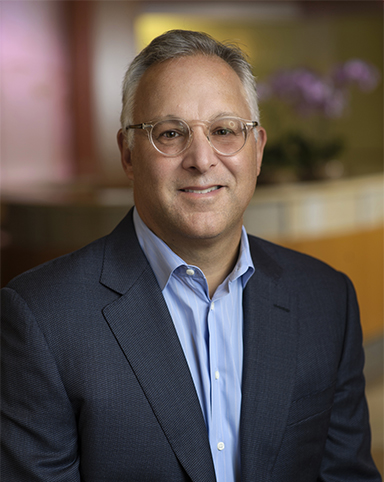 See more section
Marc brings a broad range of experience to his complex commercial litigation practice. His areas of focus include securities' class action opt-out litigation, investor appraisal rights, and bondholders' rights.  With over 30 years of experience, Marc has recovered hundreds of millions of dollars for professional investors who have suffered losses arising out of securities fraud.
Marc has represented a diverse array of institutional investors, including hedge funds, mutual funds, and investment advisors. Representative clients include: Appaloosa Management, Jet Capital Investors, Franklin Templeton Investments, Franklin Mutual Advisers, Balyasny Asset Management, Highfields Capital Management, Pennant Capital Management, Nokota Capital Management, Chatham Asset Management, Discovery Capital Management, Owl Creek Asset Management, Fred Alger & Co., Inc. and Special Situations Funds, among many others. 
Marc also contributes to Lowenstein Sandler's Appraisal Rights Litigation blog, a forum devoted to educating investors about the use of appraisal rights to increase their returns in M&A deals.
Representative Opt-Out Matters
Represented several investor groups, including Cohen & Steers and Archer Capital Management, in the U.S. District Court for the Southern District of New York against VEREIT, Inc. (f/k/a American Realty Capital Properties Inc.), and several of its former senior executives in connection with accounting fraud.
Representing multiple investors, including Janus Capital Group, SunAmerica Asset Management, Brahman Capital, MSD Partners, Grantham, Mayo, Van Otterloo & Co., Discovery Capital Management, and Incline Global Management, in the United States District Court for the District of New Jersey against Valeant Pharmaceuticals and several of its former executives in connection with the Company's undisclosed relationship with a related entity and artificially inflated financials.
Representing Cohen & Steers in the Supreme Court of the State of New York against Brixmor Property Group and others arising out of alleged accounting fraud.
Represented Pennant Capital Management in a securities fraud action against Ocwen Financial Corp., a major mortgage servicer. Pennant's claims were sustained at both the motion to dismiss and summary judgment stages.  The matter was favorably settled immediately prior to trial for a cash amount nearly equal to the entirety of the cash portion of the total class action settlement.
Represented Discovery Capital Management in a direct securities fraud action against Petrobras and others related to its alleged bid-rigging and kickback scheme. Discovery's claims were sustained after a motion to dismiss. The matter was confidentially settled before trial.
Represented Highfields Capital Management and another investor in direct actions against Barrick Gold Corporation related to fraud allegations involving its major South American mining project, Pascua Lama. Highfields' claims and the other investors' claims were sustained on a motion to dismiss, and the matter was confidentially settled.
Represented Appaloosa Management, Franklin Mutual Advisers, and W.R. Huff Asset Management Co. in prosecuting hundreds of millions of dollars of claims arising out of the Adelphia securities scandal.
Represented Franklin Mutual Advisers in direct claims for securities fraud against Tyco International and certain of its former officers.
SEE MORE
FIRM NEWS
PUBLICATIONS
IN THE MEDIA
September 11; November 4, 2019

January 7, 2019

Lowenstein Sandler is noted as lead counsel to Vesey Street Capital Partners, LLC (VSCP) in their recapitalization of Elite Body Sculpture as published in The PE Hub Network, Cision PR Newswire, and The Business Journals (Lowenstein deal team: Marc B. Kramer, Brooke A. Gillar, Steven E. Siesser, Lowell A. Citron, Michael Walutes, Lesley P. Adamo, Eileen Overbaugh, Elisia M. Klinka, Nicholas Gonski, Darren Goodman, Megan Monson, Eric Jesse, Alanna Sandoval, Jeffrey M. Shapiro, Jack Sidorov, Mark P. Kesslen, Paul M. Krueger, Michael A. Buxbaum, Norman W. Spindel, Mary J. Hildebrand, Bryan Sterba, Manali Joglekar, and Stuart S. Yusem.)

October 29-November 1, 2018
Education
Dickinson School of Law (J.D. 1987), Dickinson Law Review

Rutgers, The State University of New Jersey (B.A. 1984)