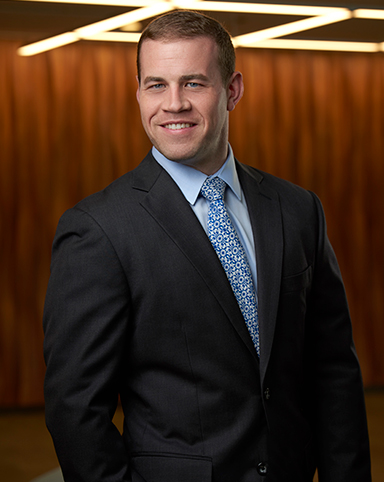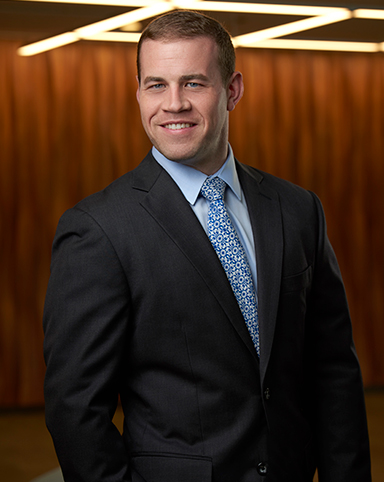 See more section
Eric represents a variety of corporate clients in white collar criminal defense matters and complex commercial litigation in both federal and state court.
A focused and passionate advocate, Eric feels a sense of personal achievement when aggressively defending his clients' rights both in and out of court and realizing the right result on their behalf. Clients and colleagues alike value Eric's work ethic and ability to anticipate problems and obstacles before they can become obstructive roadblocks to progress.
Since 2016, Eric has been an assistant adjunct professor at his alma mater, where he teaches New Jersey Practice, a class focused on the New Jersey Court Rules. Before joining the firm, Eric worked as a law clerk to the Hon. John M. Vazquez of the U.S. District Court for the District of New Jersey and the Hon. Barry T. Albin of the Supreme Court of New Jersey. As a result of his clerkship experiences, Eric is valued for his honed research and writing skills as well as for his firsthand understanding of judges' expectations and how to conserve their time and resources in court.
Eric also maintains a deep commitment to the firm's pro bono program. He represents victims of domestic violence and tenants facing unlawful eviction. He has achieved significant results in obtaining final restraining orders for domestic abuse victims, thereby ensuring their safety. In the landlord-tenant context, he halted an unlawful eviction and secured a favorable settlement for his client due to the landlord's violation of the warranty of habitability.
While in law school, Eric served as an executive board member on the Seton Hall Law Review and participated in multiple national competitions as a member of the Interscholastic Moot Court Board. He also worked as an associate at a New Jersey law firm, where he frequently appeared in court on matters related to insurance defense.
FIRM NEWS
PUBLICATIONS
IN THE MEDIA
April 29, 2019

Reuters and Law360 highlight Lowenstein Sandler's filing of a class action lawsuit in the U.S. District Court for the District of New Jersey against various federal agencies and their leaders on behalf of young immigrants wrongfully disqualified from receiving Special Immigrant Juvenile Status (SIJS). According to the suit, the plaintiffs' SIJS applications were unfairly denied because they were between 18 and 21 years old when they obtained child welfare findings from a state juvenile court, a necessary predicate to applying for SIJS. At least 100 other immigrants in New Jersey are facing similar denials. (The Lowenstein team included: Catherine Weiss, Natalie J. Kraner, Craig Dashiell, Eric R. Suggs, Tracy F. Buffer, and Claudia Lorenzo.) (subscription required to view certain content) View Lowenstein's news announcement about this case.
Education
Seton Hall University School of Law (J.D. 2014), magna cum laude, Order of the Coif

Rutgers, The State University of New Jersey (B.A. 2011), political science, cum laude