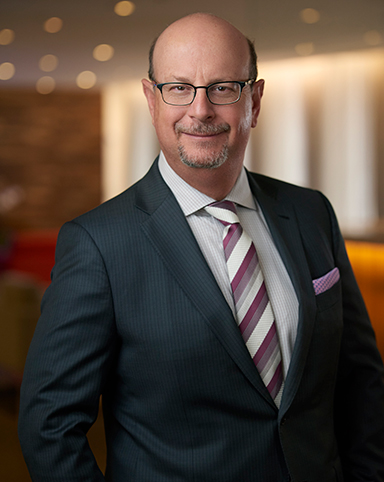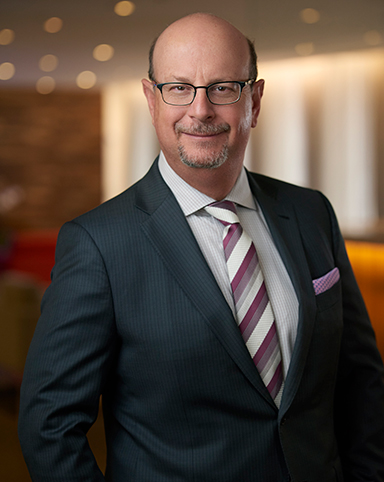 Steven E. Siesser
Partner
Chair, Private Equity
Co-Chair, Transactions & Advisory Group
Co-Head, NYC Office
See more section
Wherever major investment funds are putting money to work — whether the arena is public or private, equity or debt, mezzanine or hedge fund — Steven Siesser plays a prominent role. As co-chair of the firm's Transactions & Advisory Group, Steven actively represents investors, target companies, and intermediaries, such as investment banks and high-net-worth individuals, in all manner of sophisticated transactions. He often serves officially as their outside general counsel and unofficially as their trusted business and legal advisor, providing them with much-needed perspective on the universe of challenges they face.
Steven's clients know that he is totally focused on their interests. He is very much a hands-on, "working partner" who gets deeply involved in the details of the deals he arranges. Not content simply to point out problems, he finds ways to fix them — to get the deal done without getting bogged down in what he calls "lawyer minutiae." He is available anytime, not just to answer his clients' questions but also to answer what "they're not asking, but should be." He always refers to them as "we" and "us," which sums up, in a way, his role as a key member of their inner circle.
Steven is also known as a consummate networker. Interacting with clients, colleagues, and his many investor and business contacts, his expressed purpose is to "put people together to achieve great outcomes" — which happens with impressive regularity.
Currently representing Appaloosa Management LP in connection with an investment in TerraForm Power, Inc. ("TERP"), a large publicly-held renewable energy company, in its negotiations with BrookField Asset Management Inc., relating to a potential bid for the company.
Represented FTP Power LLC (sPower), the largest independent owner, operator, and developer of utility scale solar assets in the United States, in its $2.1 billion sale to affiliates of The AES Corporation and Alberta Investment Management Corporation by Fir Tree Partners and sPower's minority owners. (July 2017)
Represented Vesey Street Capital Partners (VSCP), as part of the recapitalization of HealthChannels, the parent company of ScribeAmerica. VSCP, a strategic private equity firm dedicated to healthcare services investments, led the recapitalization alongside HealthChannels' management team. (January 2017)
Represented Aceto Corporation (NASDAQ:ACET) in its $462 million acquisition of the generic drug-related assets of Citron Pharma LLC and its affiliate, Lucid Pharma LLC.
Represented System One Holdings, LLC's management team, a leading professional staffing company focused on the nuclear wind and solar industries, in connection with Thomas H. Lee Partners L.P.'s investment in System One. (October 2016)
Represented Tranzact Holdings, LLC, the leading provider of direct-to-consumer sales and marketing solutions for insurance carriers in the United States, and its management team in its sale to Clayton, Dubilier & Rice. (July 2016)
Represented Liberator Medical Holdings, Inc., a leading national direct-to-consumer provider of quality medical supplies, in its $181 million acquisition by C. R. Bard, Inc., a leading multinational developer, manufacturer and marketer of innovative, life-enhancing medical technologies. (January 2016)
Represented American Achievement Corporation, a portfolio company of Fenway Partners and a leading yearbook and affinity company, in its private placement of $467 million aggregate principal amount of new revolving credit facility, first lien term loan, senior subordinated notes and preferred stock.
SEE MORE
The Best Lawyers in America (2013-2019)

Recognized in the Corporate Law section.

The M&A Advisor: Turnaround Award (2013)

Restructuring and sale of Coach America–led by Steven Siesser–was recognized as Restructuring Deal of the Year ($100 million to $500 million) and Industrial Goods and Basic Resources Deal of the Year

Chambers USA: America's Leading Lawyers for Business: (2011)
PUBLICATIONS
PRESS MENTIONS
Opus Deal Connect for Capital Providers and Investment Banks, Opus Connect, New York, NY, June 11, 2019
Opus Connect Consumer Goods Summit, Opus Connect, New York, NY, March 12, 2019
Opus Washington, D.C. Deal Connect for Investment Banks, Opus Connect , Washington, D.C., March 5, 2019
SFIG Vegas 2019, SFIG, Las Vegas, NV, February 24 -27, 2019
Opus Deal Connect for Capital Providers and Investment Banks, Opus Connect, New York, NY, January 30, 2019
Moderator, Do the New Tax Law Changes Really Change Anything for Executive Compensation?, Opus Connect Deal Connect, Washington, D.C., March 1, 2018
Panelist, The Buyers Perspective, Transaction Insurance Insights Conference, New York, NY, April 20, 2017
SEE MORE
Education
Brooklyn Law School (J.D. 1994)

George Washington University (M.A. 1991)

George Washington University (B.A. 1990)
Affiliations
Seton Hall University School of Law, Adjunct Professor, Mergers and Acquisitions