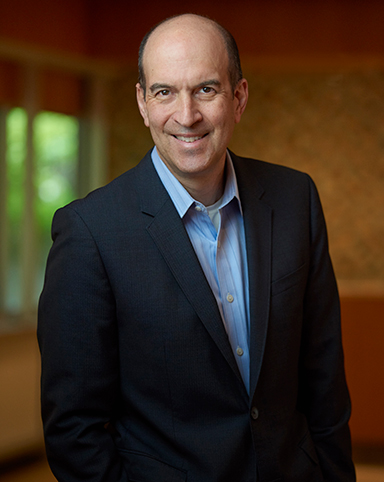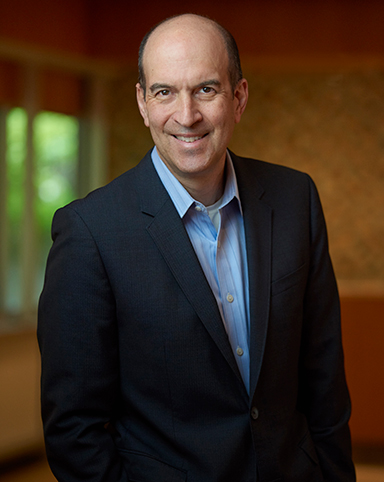 Mark loves innovators but loathes patent trolls. He applies that passion to bringing much-needed critical strategic guidance to tech-based companies. Mark devotes his practice to clients engaged in creating businesses, launching new products, and conducting M&A and venture capital transactions.

Mark's admiration for innovators was sparked during his years as a client of several law firms, including Lowenstein Sandler. He served as Chief IP, Technology & Sourcing Lawyer globally for JPMorgan Chase, a job he liked, but not as much as he likes working with startups and growth companies. During Mark's eight years at JPMC, he settled multibillion-dollar patent litigation against trolls, handled multibillion-dollar outsourcing agreements, oversaw the merging of J.P. Morgan's intellectual property portfolio with Chase Bank's, and presided over the firm's growing and ambitious patent portfolio.

During his tenure at JPMC, as finance and technology evolved, Mark helped develop a legislative agenda for IP issues involving the financial services industry. His testimony before Congress has influenced a number of patent laws enacted since 1999. In 2005, Mark realized that his greatest professional satisfaction came from serving as IP strategist for the tech companies created at Lab Morgan, JPMorgan Chase's incubator (several of which had successfully gone public). In that role, he co-counseled with his friends at Lowenstein Sandler on an emerging tech company, Dialogic. Lowenstein Sandler ultimately represented the company in an IPO and then an $800 million sale to Intel. When Mark decided to return to a steady diet of tech startups, he spoke with only one law firm...and Lowenstein became his new home.

As chair of the firm's IP Group, Mark is heavily involved in issues relating to software, digital and social media, big data, fintech, open source, virtualization/cloud, collaborative consumption, SaaS, creative commons, enterprise, and hardware (including medical-related hardware). He continues to manage and assess a wide range of process, software, and business method patents, and he provides strategic advice on issues ranging from litigation assessment to patent scope, open source, trademarks, privacy, and ownership risks.

Mark also leads several groups focused on startups. He is co-founder and program chair of FirstGrowthVC, which provides a formal mentoring program and peer group for high-potential tech entrepreneurs (read about it in the WSJ Accelerators here). He also co-founded GrapeArborVC, an angel investor team composed of friends who pool their personal finances and expertise to back promising tech startups. He is program chair of AngelVineVC, a New York City group of founders, tech industry angels, venture capitalists, and senior executives with an interest in funding and supporting early-stage ventures.

An electrical engineer by training, Mark started his career at a shoe factory in New Hampshire, his home state, performing a series of jobs that subsequently moved offshore, underscoring the need for America to innovate.

Outside the office, Mark bikes as much as he can. He enjoys hiking, snowshoeing, jumping in lakes, and cooking with his family. He serves on the board of directors of Camp Belknap, a YMCA-affiliated summer camp in New Hampshire, where he was both a camper and a counselor (and sometimes wishes he still could be), and he serves as a trustee of his alma mater, the School of Engineering at Tufts University. Go Jumbos!
Represented Knewton, a New York-based educational technology company, in a $33 million Series D round led by Founders Fund and an education publisher. Concurrently led the IP team in negotiating a complex commercial alliance between Knewton and Pearson for the commercialization of online educational products incorporating Knewton's technology in the North American higher education market.

Represented Buddy Media in its sale to Salesforce.com. Led the transaction team in connection with various IP, open source, and privacy issues.

Represented Insight Venture Partners in its investment in Twitter. The investment required extensive IP diligence.

Represented Investor Growth Capital and other investors in their $105 million investment in Trilliant.

Represented a large multinational life sciences client in the process of launching a new medical device. Undertook a freedom-to-operate study that led to the issuance of a number of complex invalidity and non-infringement opinions, enabling the client to launch in a timely manner.

Represents a number of different entities–from major financial services to venture-backed technology companies–in negotiating and resolving patent troll claims.

Created and implemented a unique asset divestiture program for SRI/Sarnoff Corporation, a worldwide technology development company. Established a legal and business model for the technology-based classification of Sarnoff's intellectual property portfolio. Led Sarnoff's strategic planning sessions to identify M&A realization opportunities and represented the company in negotiating, structuring, and consummating asset sale transactions worldwide. This program enabled Sarnoff to realize a return on investment on many of its research programs and enabled its similar successes in future research and development efforts.

Regularly assists, as a result of his nearly eight-year tenure at JPMorgan, a number of financial institutions both large and small that wish to set IP strategy and, often specifically, patent strategy.
IAM Patent 1000: The World's Leading Patent Practitioners (2013)
Chambers USA: America's Leading Lawyers for Business (2006-2013)
IP Law & Business Magazine (2008)
PUBLICATIONS
PRESS MENTIONS
Education
Case Western Reserve University School of Law (J.D. 1989)

Tufts University (B.S. 1986), Electrical Engineering
Affiliations
Member and Secretary of the Advisory Board of the Entrepreneurial Leadership Program at Tufts University, 2007-present
Member of the 2010 Editorial Advisory Board of IP Law360
Co-Founder and Program Chair of FirstGrowthVC, 2009-present
Member, Grape Arbor VC, 2006 - present
Member of the Advisory Board of Pro Bono Partnership
National Venture Capital Association, Patent Group Advisory Board Member
President, Community Chest of Englewood, Englewood Cliffs and Tenafly, 2006-present and Member 2002-present
AngelVineVC, member/leadership team since 2006
Board Member, Intellectual Property Owner's Association ("IPO"), 2000-2005
Chair, Patents Working Group, Financial Services Roundtable, 1999-2005

Board of Directors, YMCA Camp Belknap, Wolfeboro NH
Admissions
New York
New Jersey
United States Patent and Trademark Office