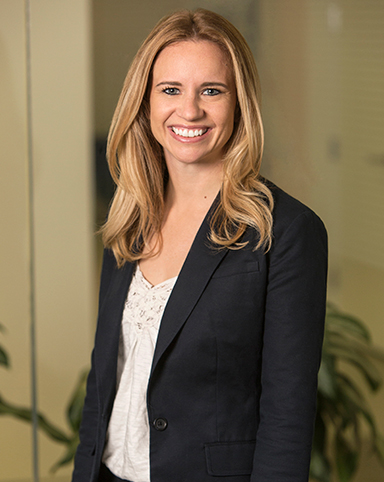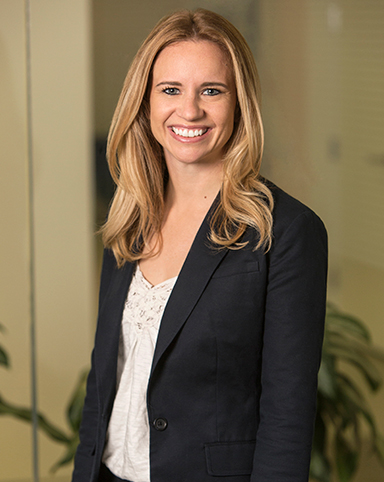 See more section
Katie represents corporate and individual clients in complex commercial litigation and government investigations, with a particular focus on civil and criminal antitrust litigation. She also assists parties to mergers, acquisitions, and joint venture transactions in obtaining antitrust clearance from the Federal Trade Commission and the United States Department of Justice (DOJ).
Katie has worked with clients from a variety of industries, including pharmaceutical, technology, financial services, and retail. She is particularly well-versed in assisting companies in highly regulated industries, as well as innovative companies facing novel legal issues of first impression.
Katie has guided clients through all phases of litigation and has gained substantial experience in writing motions, conducting legal research, managing document discovery, and taking and defending depositions. She has also successfully argued a motion to dismiss a class action complaint in federal court.
Prior to joining the firm, Katie was a California-based associate in the antitrust group of Morgan, Lewis & Bockius LLP. While attending law school, Katie co-chaired LeadHERship, a symposium on women's advancement in the legal field. She also served as a legal extern for the DOJ's Antitrust Division, where she assisted with preparation for a bid-rigging trial and conducted research on developments in antitrust law.
Washington, D.C. Rising Stars (2019)

Recognized for work in Antitrust Litigation
PUBLICATIONS
PRESS MENTIONS
July 12-19, 2019

Longtime firm client Tower International (NYSE: TOWR), a leading manufacturer of engineered automotive structural metal components and assemblies, has agreed to be acquired by private equity-owned Autokiniton Global Group in a $900 million deal expected to close in September or October, as reported by Crain's Detroit Business, The PE Hub Network, Automotive News, InvestorsHub, Law360, Smart Business Dealmakers, Mergers & Acquisitions, and the Global Legal Chronicle. (Lowenstein deal team: Peter H. Ehrenberg, Andrew E. Graw, Lowell A. Citron, Marita A. Makinen, Jeffrey Blumenfeld, Jack Sidorov, Jeffrey M. Shapiro, Elisia M. Klinka, Justin Gindi, Kate Basmagian, Daniel C. Porco, Matthew A. Weston, Erica Perlmutter, Robert Bee, Sabrina Cua, Brian A. Silikovitz, Kristin V. Taylor, Katie R. Glynn, Nicholas G. Mehler, Doreen M. Edelman, Lynda A. Bennett, Megan Monson, Michael B. Himmel, and Norman W. Spindel) View Lowenstein's news announcement about this transaction.

October 15; November 30; December 18, 2018

StreetInsider.com, The Deal, citybizlist, The PE Hub Network (October 15, 2018; December 18, 2018), MarketWatch, Law360, Global Legal Chronicle, and Business Wire note Lowenstein Sandler as counsel to Cambium Learning Group, Inc. in its $900 million definitive merger agreement with Veritas Capital. (Lowenstein deal team: Steven E. Siesser, Elisia M. Klinka, Brooke A. Gillar, Michael J. Mueller, Lauren M. Troeller, Bianka V. Barraza, Lowell A. Citron, Jeffrey Blumenfeld, Jack Sidorov, Jeffrey M. Shapiro, Steven M. Skolnick, Kate Basmagian, Scott Siegel, Lesley P. Adamo, Sophia Mokotoff, Darren Goodman, Megan Monson, Katie R. Glynn, David W. Field, Michael A. Kaplan, Eric Jesse, Nicholas G. Mehler, Steven M. Hecht, Sean Collier, Edward J. Hunter, Zarema A. Jaramillo, Andrew David Behlmann, and Gina M. Seong.) (subscription required to access certain content) View Lowenstein's news announcement about this transaction.
Education
University of California, Berkeley, School of Law (J.D. 2014); co-editor in chief and development editor, Berkeley Business Law Journal

University of California, Santa Barbara (B.A. 2010), with honors, communication
Admissions
California
District of Columbia